Owning a website or a blog takes consistency, time, and effort in keeping up with the site. It often includes updating keywords, authoring fresh articles that are of interest to your readership, and making sure that links are in working order and photographs are loading properly.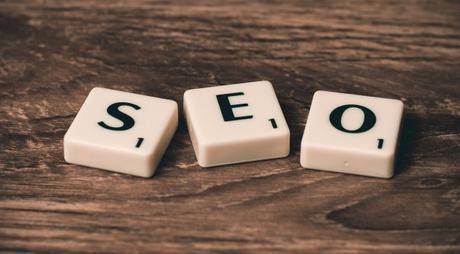 Owning a website or a blog takes lots of effort to keep in good standing, and we have identified some ways that having a solid SEO plan will help you be successful.

Having strong keywords can make or break your SEO efforts. For example, if you have a website dedicated to kids toys, you will want to use something a bit more descriptive to attract the regular customer such as ' swimming pool toy.' The best way to create keywords for your site is to think about what you might typically search for.
If you know that your target market will be most likely looking for swimming pool toys for their kids this summer, creating an article on your blog with some keywords that relate to this topic will likely attract visitors and increase your business.

When writing articles or product descriptions, do not try too hard. Be yourself in tone and word usage. For example, if you're going to write about pool toys, be sure that you write about ones that you have used yourself of that you have an interest in. It will be very apparent to your readers if you are writing about something that you do not care about.

Be sure that your website loads at an appropriate speed. It includes photographs, articles, and videos that you have embedded into posts. If your load speed time is low, the chances are high that you will lose readers as they will go elsewhere.
Use a site such as Pingdom to help you identify your website load time. If it is low, there are ways to increase your speed. Upgrading your host can make a big difference and may also raise your website in Google rankings.

4. Title Tags and Meta Descriptions
These are important as Google will use this in searching for relevant sites. One easy way to increase your SEO is to make sure that your titles are not too long or too short. It is best to check your website and old links periodically to clean up things, add updates to posts, and update tags.

5. Create and Publish Relevant Content
Again, if you know that your readership appreciates articles about kids toys, switching it up and posting something about adult video games may not gain much attention and could confuse your readers. Be sure to create and publish content that your readers would want to spend their time going over.
Time is of the essence, and there is so much on the internet to entertain ourselves with. There is lots of competition out there so be sure that you are spending your time writing relevant material that your readers will like.
While it is possible to keep up with SEO and stylish web design on your own, there are professionals out there such as, Web Design Perth that can help you. Why not focus on what you are great at and allow others to assist you with things in which you may not have as much experience with such as web design.
Being successful requires you to understand what you are good at and where you have limitations so that you can find help in those areas. It can only make your business stronger and better in the long run.