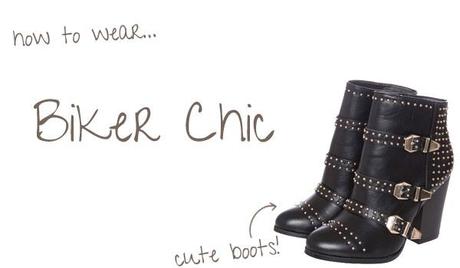 Biker chic is a serious trend for autumn/winter but being the impatient people we are, we just can't wait 'til September to rock our studs and leather. So we're being sneaky and mixing our favorite punky pieces with our summer wardrobe. Take a look at our guide to wearing the biker chic look right now…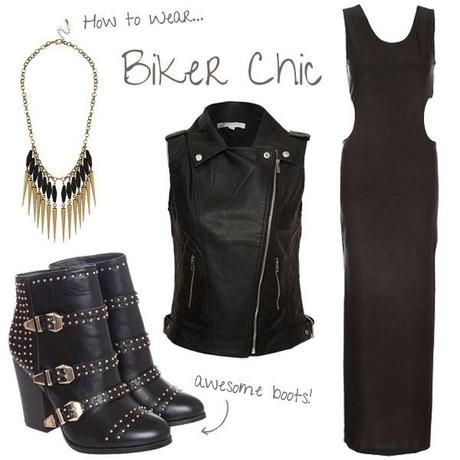 For Autumn/Winter, the biker chic look is all about heavy jackets, chunky knitwear and plenty of studs. Definitely not what you want to be wearing in 20 degree heat. Instead, go for a lightweight black maxi – we bet you've already got one in your wardrobe, but if not, we love this Cut Out Split Maxi Dress by AX Paris. The loose fit and flowy fabric will keep you cool, while the cut out detailing works perfectly with your rocking new look.
A leather jacket is key to achieving bad-ass biker style – for a summer alternative, we love this Glamorous Sleeveless Jacket. It has the classic shape and silver zips any good biker jacket should, but without the sleeves you won't overheat. Clever!
No biker chic look is complete without a killer pair of boots, and we really don't think you'll get better than this AWESOME Crafted Stud Buckle Boots. We. Love. Them. These babies will look perfect peeking out from under your maxi! Finish things off with a bit of bling – this Miso Stone Spike Necklace will add just the right amount of detail to your outfit, breaking up the black without looking too OTT.
We're loving the summer biker chic style – what about you? Anyone else adding those boots to their shopping basket RIGHT NOW?

Jen x
Social Media Team