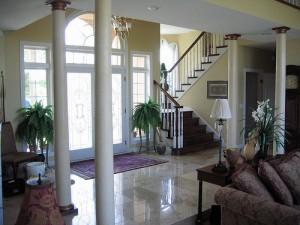 CC; Image source
Social media is growing every day. No longer seen as a tool for purely saying "hi" to old school friends, social media is serious business. One key are that this platform can really help out with comes in the form of interior design inspiration.
There was a time a while back that when researching design inspiration you would have had to comb through literally dozens of magazines, armed of course with a big bundle of post-it-notes. Oh how things have changed.
Here, we will share some ideas on how you can find the inspiration that you are looking for, just by using social media.
The Main Contenders
Thanks to sites like Pinterest and Houzz, the task of finding interesting material has been made much, much easier. Relevant information that leads to ideas can be found in just a few short minutes.
Near endless possibilities are produced. Thankfully, both sites have excellent tools to navigate through an abundance of resource. This is a necessity, otherwise users would really struggle to find exactly what they needed, such is the wealth of information on tap.
Pinterest
Pinterest is a highly effective bookmarking tool. Users of this service can select and "pin" images from practically anywhere on the internet. The "pinned" image is then placed on your own personal board.

CC: Image Source
Others can view and indeed re-pin your images. This sharing greatly increases the overall number of high quality images that are available.
Pinterest uses a range of categories for its members to find the information that they are looking for. These range from the likes of fashion through to technology.
Magazines, hobbyists, retailers and even professional designers can all be found here. Once you have found a board that matches with your own personal tastes further inspiration can be gained by following it. This allows you to be kept abreast of updates.
The system uses a traceable method for the images. This means that you are able to go back to the source to find out further information.
Different boards can be created for each project that you are tackling. This information is of course accessible anywhere where you have an internet connection. There are a number of supported Android and iPhone apps that will please users of this mobile technology.
Houzz
The method that Houzz uses is referred to as creating "idea-books." The user will catalog photographs into these and then use them to build up their projects.
The main difference here is that Houzz has been designed to cater specifically for the home improvement niche. Expert advice is available from a series of professionals; these cover a wide range of topics.
One way of looking at the Houzz site is that it is a tool for connecting people, which helps to turn ideas into reality.
Questions can be posted on boards and responses given by professionals. Their system also caters for users who are looking to hire a professional to complete the task.  Reviews can be seen of contractors that are in your own local area, making it easy to find the right person for the right job. It is also possible to gain access to photos of the contractor's previous work. This makes sense as you can gain a real flavor for what they are capable of.
Probably the best way to use Houzz is to be a little bold. Fire a few questions at the professionals and see where that takes you. Remember, these are the people who have a wealth of experience in helping people to achieve their dreams.
Conclusion: Social Media Meets Interior Design
For the tech savvy, social media can play an important role in helping with interior design. Whilst there are other sites, the two main ones are Pinterest and Houzz. Both of which offer something very different.
If you haven't tried these services yet then now could be a great time to get started. You never know it could make your home project much easier to tackle.
Author Bio Box:
Michael Gregg really enjoys using the Pinterest site when he is short on home design inspiration. Some well-placed furniture from www.furnishinghomes.co.uk alongside these fresh ideas really brought his tired living room back to life.