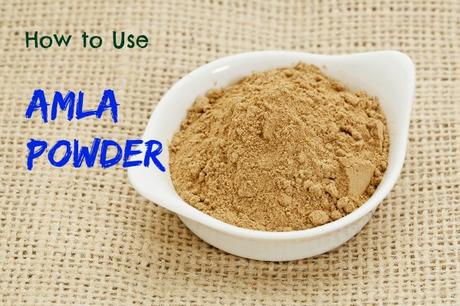 Mostly Every Ayurveda medicine contains Amla or Indian Gooseberry. Amla is considered a very good for your health and said that we should consume it on daily basis.We can include Amla in the diet in various ways like Amla Juice, Amla Supari, Dried Amla and much more.
Amla powder, available here, is dried and powdered Indian gooseberry. Amla powder naturally supports healthy, shiny hair and glowing skin.
Human beings had identified and have been utilizing the benefits of this plant since decades and hence is an indispensable part of Ayurvedic and Unani medicines. Amla or Gooseberry has many nutritious benefits and has been found to be the most abundant source of Vitamins.
Amla, the perfect ingredient to get rid of hair and skin problems.It is the best source of vitamin C.
There are two types of Amla Powder- Food grade and Cosmetic grade.
1.It treats a sore throat and cold when mixed with honey.
2.It lowers cholesterol level when taken with warm water before sleep.
3.It maintains sugar level in Diabetes when mixed with water.
4.It helps in dissolving kidney stones when mixed with radish.
Amla Powder can be used on the skin in various ways as follows:
1.It can be used as a scrub when mixed with turmeric powder.
2.It works as facial when mixed with yogurt and honey to make a thick paste.
3.It treats acne when used in boiled tea leaves and honey.
4.It can be used as the Lightning pack when used with papaya and honey.
Amla Powder can be used on Hair in various ways as follows:
1.It works as strengthening pack when mixed with warm water, yogurt and honey to make the hair mask.
2.It is widely used for Anti-dandruff treatment when mixed wit yogurt and applied on the scalp.
3.It is used as the coloring agent, it gives the natural shine to colored hair.Or tone down Henna powder's red or brown color.
4. Amla powder boosts natural curls and waves.