Hey people..
Ever wonder to worry about the deo stains that left on the clothes?
Especially that long lasting powdery deos which will leave patches on dark color clothes?
well.. if you say yes.. then..this post if for you :)
Read it to know how.
Using deodorants and antiperspirants helps you avoid ugly sweat stains on clothes and keep your garments fresh and clean. Unfortunately, sometimes you will notice white residue on your clothing after using these products, which happens easily the clothes come in contact with deodorant or antiperspirant. Whether you need to dry-clean the fabric or if can throw it into your washing machine, it's always better to take some extra precautions. Follow these simple tips in order to get rid of stubborn white stains on a variety of fabrics.
Nylon, Acrylic, and Polyester.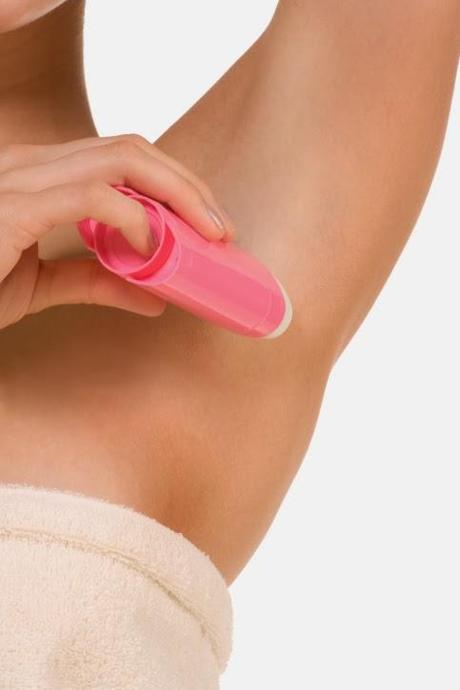 How to Remove Deodorant and Antiperspirant Stains from Clothes
These kinds of fabric are usually fairly robust, but even if you can simply wash nylon, acrylic and polyester, you should prepare the garment before washing to make sure you remove the deodorant mark completely. Apply a liquid detergent to the stained area and let it soak for a couple of minutes, then wash as usual. If this doesn't work, try applying vinegar to the stained area, but make sure to carefully rinse the fabric afterwards. Following these steps, your dress or top should be stain-free in no time.
Cotton
Cotton is a bit more sensitive to washing, but getting the stains out is really not much harder. Use a wet washcloth first, rubbing the deodorant stain as soon as you notice it. If that doesn't remove it, make a vinegar solution out of half water, half vinegar, and soak the fabric for a couple of hours. For especially stubborn stains, try a solution made out of 50 percent salt, 50 percent water, and soak the garment overnight. This should get rid of even the worst deodorant or antiperspirant stains!
Saris and Other Silk Clothing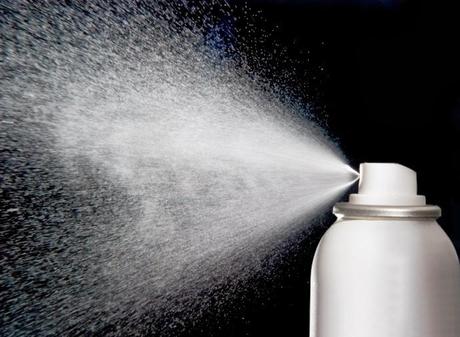 How to Remove Deodorant and Antiperspirant Stains from Clothes
Silk is a sensitive material, and most silk saris should be dry-cleaned, since washing could change the consistency and texture of the silk, causing it to lose shine and color. If you stain your sari, your best bet is to dry-clean it as soon as possible – applying water to remove stains is only a good idea if you've tested this before. If you are certain that moisture won't damage the fabric, apply detergent to the stained area, then soak it in cool water and wash the garment. Be careful with scrubbing or rubbing the fabric, since this can ruin it. 
No matter what kind of clothes you want to remove the stain from, make sure you do not put them in a dryer until you manage to get rid of the stain completely – if you dry the clothing, the stain will set, becoming impossible to remove. If you would prefer to not use any water at all, you could try this simple tip: use a pair of nylons or a dryer sheet, rubbing the deodorant mark. If you are lucky, the stain will come out instantly.
ps:
This was published under the guest post section. Images are taken from google. In case of any issues,please contact me.