It is just me or does December seem crazier every year to you too?
December is a month filled with entertaining, shopping, decorating, and special events madness. It all seems so overwhelming that it is tempting for January to hurry up and arrive. It IS possible to get all that Christmas shopping, gift giving, cooking and entertaining done without stressing out.
Recognize the Stressors
Recognize that you are not imagining it. This is a stressful time. It is full of long lines, busy traffic, and packed stores, testy crowds, too much to get done, Christmas dinner details, out of town guests, over-excited kids, decorating, expenses, exhaustion from rich food, drinks, late nights, too much entertaining and being entertained. Is it any wonder people feed stressed? It would be a miracle if they didn't feel stressed!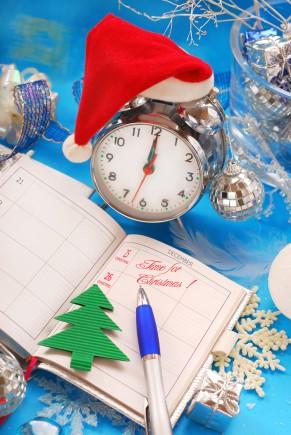 Plan Around These Stressors
If you recognize the stressors and plan around them, you can minimize the things that cause anxiety and have a stress-free holiday. What things most stress you out about the holiday? Buying those gifts? Decorating? Cooking? Entertaining out-of-town relatives? Attending all those holiday parties and concerts and open houses?
Look for ways to streamline or shop ahead or simplify or—heaven forbid!!—cut it out.
Remember what is most important about this holiday time is quality time with family and friends not the elaborateness of the food or the decorating
.
Do Your Christmas Shopping Online
Angry shoppers, heavy traffic, overcrowded stores? If these are stressors for you why not shop online? Online shopping has become a huge hit for Christmas shoppers. You can select a gift or a gift card for those hard-top-shop-for people on your list. Many online businesses like LL Bean offer free shipping of any item regardless of its price for six weeks before Christmas. Others like Gift Baskets Overseas ship to Europe for low rates. By shopping online you avoid having to take things to the post office and pay costly shipping rates. You avoid packaging, insuring and returning broken or damaged items. Things that do not fit or suit can be exchanged online by the receiver.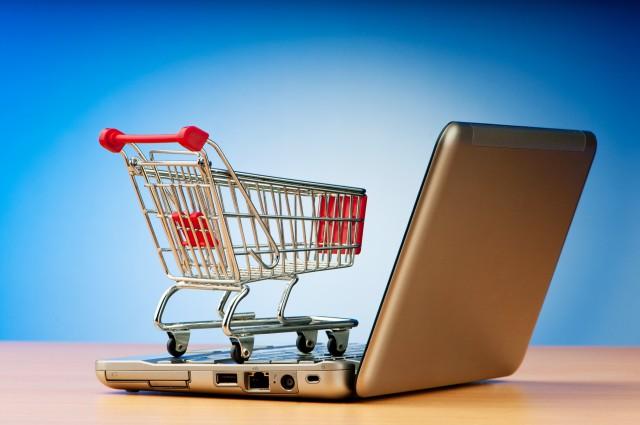 You avoid the traffic and combing crowded stores
.
Many online stores offer discounts and sales before Christmas. If you want to shop bargain das like Black Friday or Cyber Monday you can get great deals without leaving the comfort of your house or facing those wild crowds and unbelievably long lines!
Shop Early in the Christmas Season
I have the greatest admiration for my friends who start their Christmas shopping for next year during the last-minute Christmas specials for this year! They take advantage of the various sales and specials throughout the entire year. They have lists and they keep accurate records. They store their purchases wrapped and labeled so they also avoid that last-minute craziness of gift wrapping and running out of supplies. Naturally, they have bought their wrapping paper at half price the day after Christmas. Their credit cards are not maxed out in December and January because they spread purchases out over the entire year. These people are my heroes!
Avoid the Crowds
If you still enjoy retail shopping, then shop early in the year and avoid December shoppers and/or visit retail stores during off-peak hours! The best times to shop are early in the morning and on weekdays.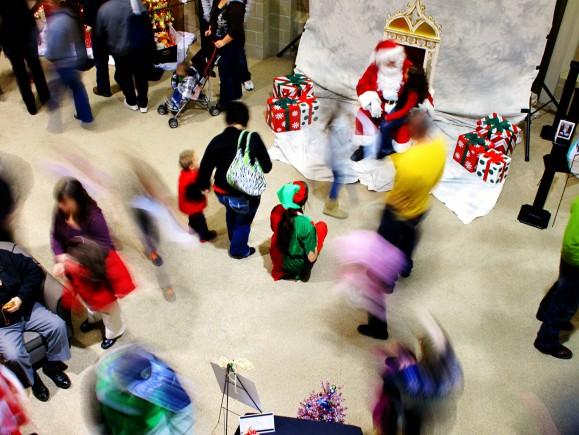 Have a Game Plan
Cut Christmas shopping madness to a minimum by creating a game plan. Don't leave home without one! Decide what gifts you are going to get for everyone on your list before you begin to shop. Group gifts by stores. Get your shopping done in one visit to that store. Shop stores in the same geographic area in one trip and cut down on time, fuel, traffic and stress. This just takes preplanning. When you have successfully shopped for the item, cross it off your list!
Approach Christmas dinner the same way. Create a menu. Make a list. Group list items into grocery aisles. Check off the items. Store it for easy access when you begin to prepare Christmas dinner.
Consider other-than-retail Alternatives
Cynthia's article "A Budget Should not Deter You from Gift Giving" in RMC last week discussed alternatives to retail: Among her excellent suggestions are these:
Dinner and a Movie
If you have a group of friends that you send gifts to every year, this year, create an invitation for dinner and a movie. Most women who have been in a serious relationship or have children don't have the time or the resources for a night out. Why not give the gift of a home-cooked meal and a movie? Everyone loves an old movie. It will allow you to catch up on some much needed girl/guy time and you can give this gift without breaking the bank. Keep the meal simple and delicious. There are some great sites that you can get quality recipes such as allrecipes.com.
Childcare Voucher
Getting a babysitter can be expensive for most parents—especially if you have more than one child. A babysitter could run up from ten to fifteen dollars an hour. Why not give a friend or relative a coupon for a few hours of babysitting redeemable in the next six months? It is a good way for you to get to know their children and allow the parents a night or day out.
Something Sweet
Do you love to bake? Why not give a non-baker the gift of cookies or a cake? It is a personal gift and everyone loves homemade baked goods.

(

Make the cooking a family affair! See my article

"Christmas Cooking with Kids"

in RMC for fun and kid-tested recipes

.)
A Cup of Joe
One of the things that society has taught us is that everyone is fixated on the value or the amount of the gift. That is not true! Starbucks.com allows you to send gift cards in the amount of $5 and up. Why not just send an e-card saying, "Thinking of you!" and include a $5.00 gift card?
Are you an Artist or do you have another Talent?
Are you a painter? A nice original piece of artwork would be an incredible, personal gift for someone. Do you know how to put together a great music CD? Most people would love that.
Streamline Your List
Maybe it is time to pare that list. Perhaps gift recipients on your list would be relieved. How about donating to a charity instead? Or drawing name? Or putting a small limit on the gifts?
Covet Coupons!
Shop with store e-coupons. Check flyers and websites for discounts and downloadable coupons before you shop online or at a retail store. You will be surprised at how often you will find these offered. Also consider buying items from online sites like e-Bay, retail stores like Goodwill and Salvation Army outlets and at garage sales and flea markets.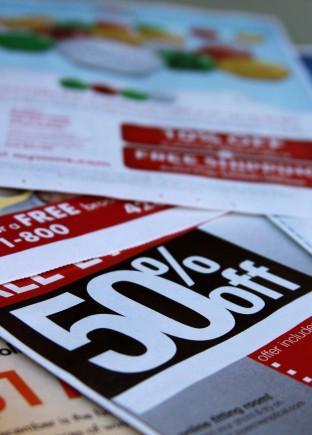 Take Advantage of Special Sales Events
Special sales days like the day after Christmas, Black Friday, Cyber Monday, and Green Monday, the second Monday in December have become super sale days. Keep these in mind whether you shop online or at retail stores. Also watch for Free Shipping days. These vary from business to business so check with such sites as http://www.stores.com for information.
Avoid cranky crowds and stressing yourself out by adopting a few changes.
If you aim to have your Christmas shopping done by Thanksgiving and consider scaling back on gifts, decorations, entertaining and attending Christmas functions you will be surprised at how much less stressed out you feel about Christmas. As for entertaining those out-of-town overnight guests? That's a topic for another article! Stay tuned.
Making these changes and adopting some of the above suggestions will give you more time to enjoy the functions you decide to retain. It will also free up time for you to do the things you really want to do: Spend time with family; volunteer your time and talents to people less fortunate. There is no better stress reducer than focusing on the needs of others. It reminds us that the details we become so obsessive and stressed about are just details!