Recently, the number of cryptocurrencies has grown immensely, and everyone wants to know how they can get in on the action. However, to make the most out of this opportunity, new investors need to know how to choose the right cryptocurrency exchange. Several different features separate good exchanges from bad ones. Here is what you should be looking for in exchange.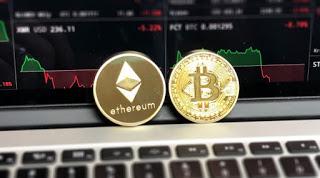 It is imperative that you select a cryptocurrency exchange that is secure and legitimate. There is a lot of fraud in the cryptocurrency market, and you need to be protected from it by the platform. Do adequate research to guarantee that you are picking a cryptocurrency exchange with sufficient security and that has a long history of the good business. You should also check sites that are listing the best crypto exchanges in Australia so you can make a more informed decision.

2. Purchasing Method
Cryptocurrency exchange platforms will require deposits through different methods like either PayPal, bank transfer, credit and debit cards, or other cryptocurrencies. If you don't hold any cryptocurrency, it's vital that you find an exchange which will accept fiat currency.
You should also take into consideration the amount of time it takes the exchange to process your transactions when buying cryptocurrency. Always go for exchanges that perform transactions almost instantly and keep away from those that take days or even weeks.

3. The Supported Tokens
If you do decide to invest in cryptocurrency, you should know that there are much more coins and tokens than just Bitcoin and Ethereum. Ensure you pick an exchange which supports all the tokens that you might want to purchase and does not limit you in any way. All you need to do is a little more research on the different cryptocurrency exchanges that you come across. You should also do a bit of research on the different tokens available in the cryptocurrency world.

4. Fee Structure
Fee structures will vary across different exchanges, and you will need to consider them critically. There are a few cryptocurrency exchanges that offer discounted transaction fees. Other exchanges will only charge a fee on sales but not on purchases. Ensure that you find an exchange with minimal fees and lots of discounts to maximise your profits in every transaction.

5. User Interface
You need to critically consider the functionalities and user interface of the cryptocurrency exchange before you decide whether it is right for you. A good user interface and user experience will ensure that you keep track of all your transactions and will make trading more straightforward. You should, however, note that different people will find different kinds of interfaces to be user-friendly. So what may be functional to one may not be functional to you. Pick an exchange that you can fully understand and are comfortable with.
You should try and consider all of these aspects before picking a cryptocurrency exchange that best suits you. Do not be afraid to sign up for several different exchanges and try them out. Do in-depth research to ensure that you find an exchange which is safe and will be beneficial in the long-run.