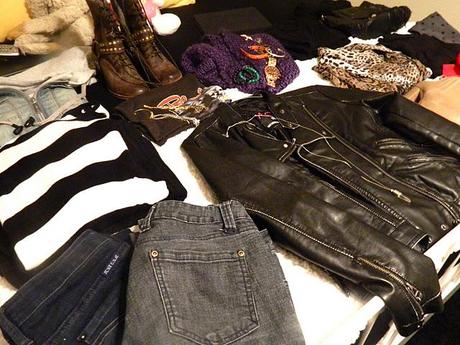 ( traveling essentials )
Sunday night I got a very special phone call from my main man- my Dad! Let me start with a little bit of a background story here, my Dad lives in Texas & I live in San Diego, meaning we don't get to see eachother as much as we both would like. I am waiting for the day he moves back to San Diego so we can be closer, and I think he may FINALLY be considering it (halleluah). Anyways, I last saw my Dad in November and I have been missing him a lot! He called me Sunday night just before I was about to go to bed to ask me if I would want to come to Dallas FRIDAY! He started to tell me about this Jean Paul Gaultier exhibit at the Dallas Museum of Art and how he would love for me to come to Texas and go with him on Friday. I thought it was so endearing that my Dad knows how much I would love something like this that he not only wants to fly me out to go to it, yet he also wants to be involved in things I love. I am blessed. Anyways, of course I am going and I couldn't be more excited. I need a little weekend getaway & some QT with my Pops! I was packing last night and I figured I would share with all of ya'll (yes I said that, because I am going to Texas- obvs) some of my tips for packing light yet fashionable!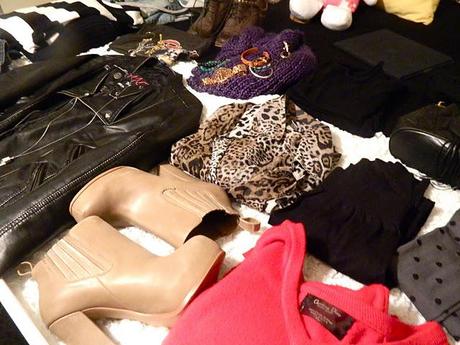 Always bring one great pair of shoes and a fun statement piece (i.e. my sheer leopard tunic). Also, leggings are a must as you can wear them with just about anything. One chunky scarf is great just in case you get cold, and a few basic pieces for layering are essential.  Also, bring one small purse in your suitcase so that if you go out at night and don't need your huge handbag you brought on the plane, you can easily swap it out.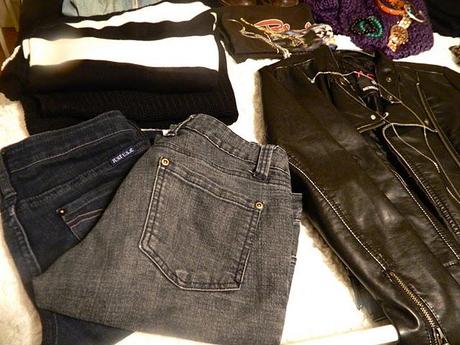 Jeans are always a must when travelling, as are sweaters. I brought two pairs of my favorite skinnies, and two of my warmest and cutest sweaters. I also threw in my favorite leather jacket, just in case I was faced with an extra chilly evening. One comfy t-shirt was included in my suitcase, as it is also a great piece to layer with a chunky scarf, tights, a black skirt, and my leather jacket.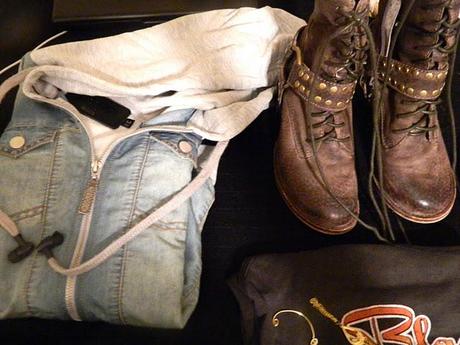 One hooded sweatshirt is a necessity as it can come in handy when on the airplane. This Insound hoodie I brought is extra great because it has ear buds on the drawstrings & a plug for my iPod in the pocket(obsessed). Also pictured is a pair of boots, which I will probably wear most days, or atleast when not wearing my heels.