I made this tutorial for How To Make Yummy Cake Pops  over Easter and never shared it.  Mostly because it was over Easter, and we were so busy I just let it sit in my "posting soon" box.   While cleaning up all of my pictures and emails I realized I never finished it! So here is a very late, but great tutorial on How to Make Yummy Cake Pops!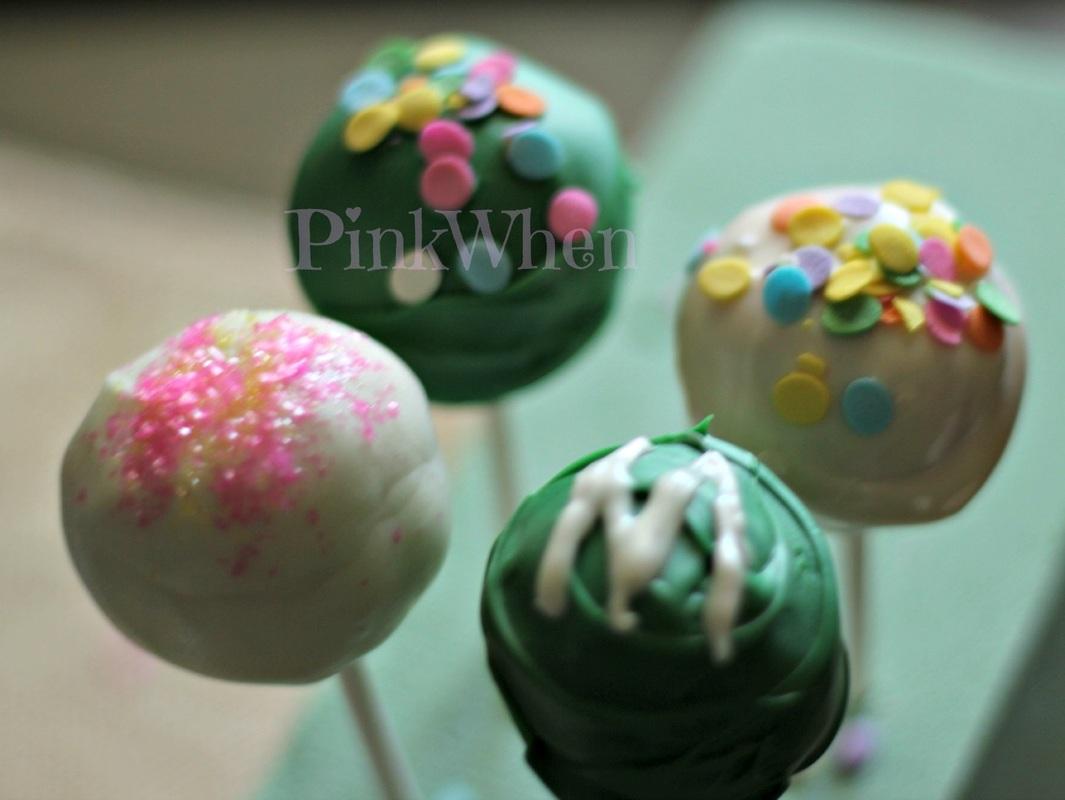 Cake Pops

Here is a list of what you will need:
Cake mix of your choice

Frosting of your choice

Popsicle sticks

A foam box flower display holder (or something to place the sticks in)

Chocolate Candy Melts of your color choice

Sprinkles and decoration for your cake pops

The first thing you want to do is bake your cake.  Make sure that it is baked all the way thru, and then let it cool for a couple of hours.   After it has completely cooled, crumble it into a large mixing bowl and scoop in your cup of frosting.  Then mix thoroughly with your hands.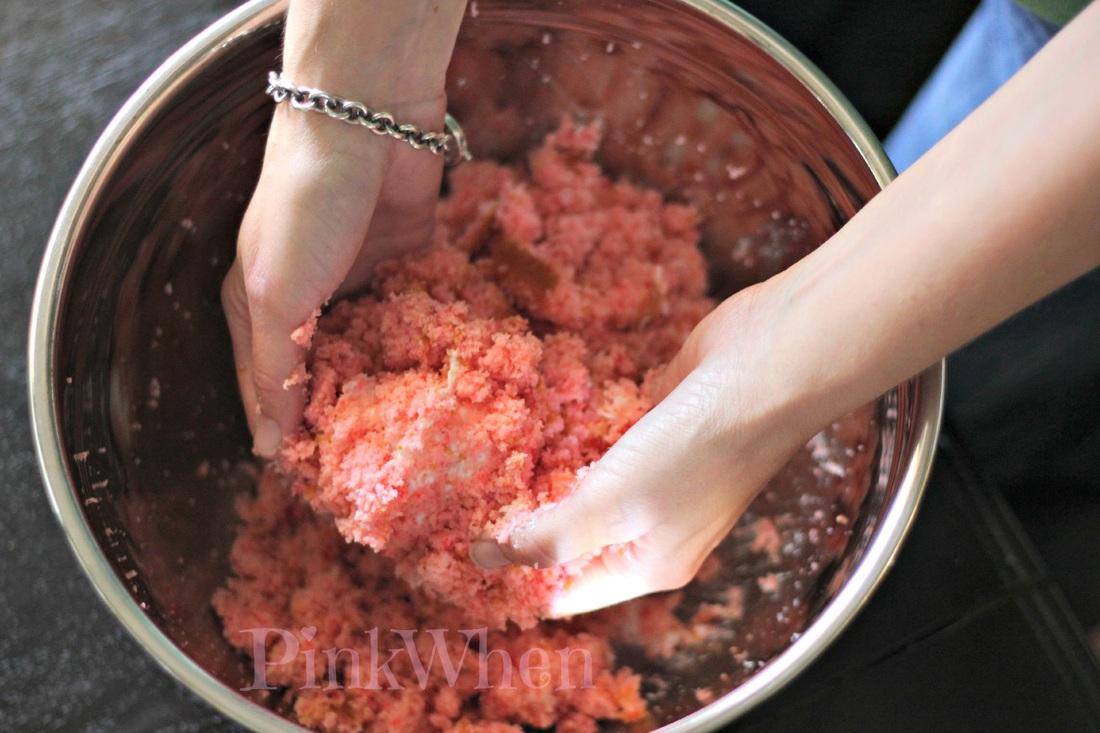 Mix your cake and frosting together by hand After you have mixed your cake and frosting together, it;s time to make the cake balls.  
Roll your balls up by hand, and place them on a cookie sheet.  
Once you have placed all of your cake balls on the cookie sheet, place them in the refrigerator for several hours.  I actually like to keep mine in over night.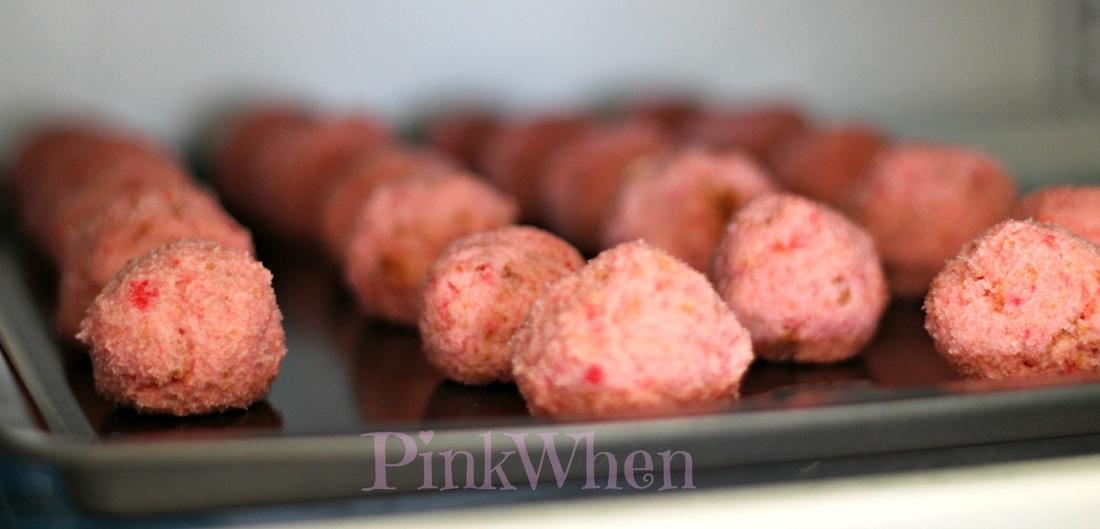 Refrigerate the cake balls for several hours, or overnight Once your cake balls have cooled for several hours, it's time to add the popsicle sticks and decorate.  
Here is how I do it:
I take my chocolate melts, add a tsp of vegetable oil, and heat in the microwave until melted. (about 1 minute in the microwave, and stirring after the first 30 seconds)
Dip the end of a popsicle stick into the chocolate, and then into the cake ball.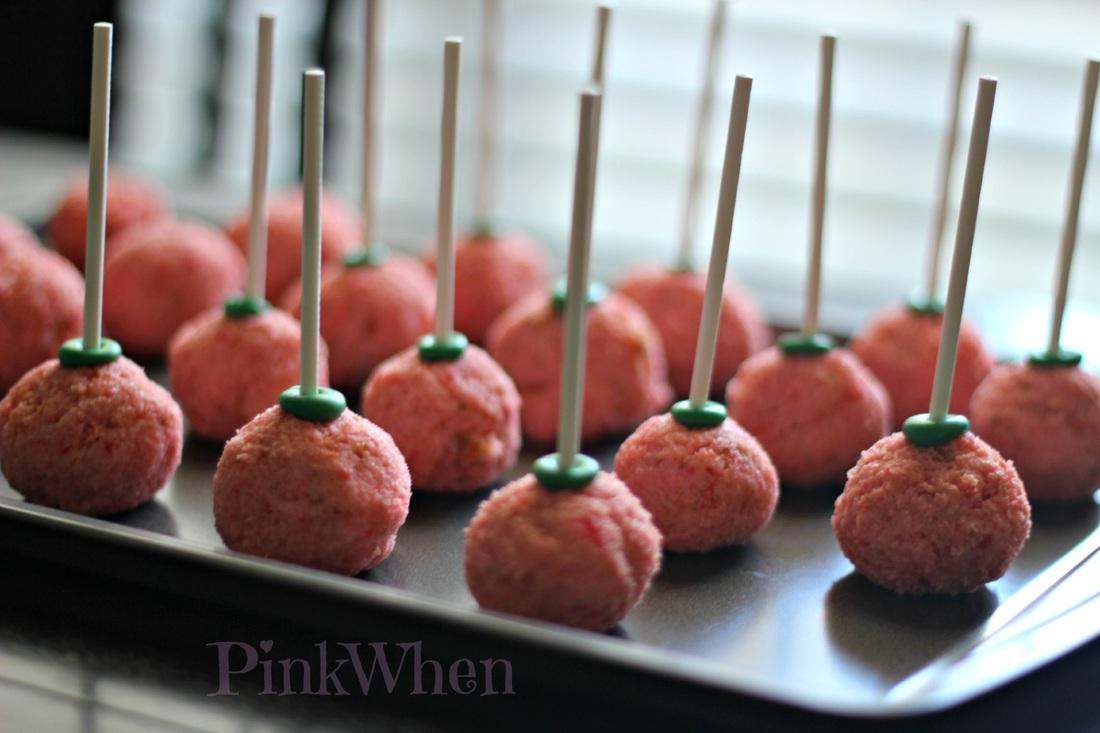 adding the popsicle sticks to the cake balls After the popsicle sticks have cooled for a few minutes, it's time to decorate!
Take your favorite colored chocolate melts and start dipping your cake balls one at a time.  It's easier to dip the entire cake ball, and I like to use a toothpick to help swirl the chocolate around as it starts to harden.  
Make sure to add your sprinkles or any decoration before they completely dry, and serve.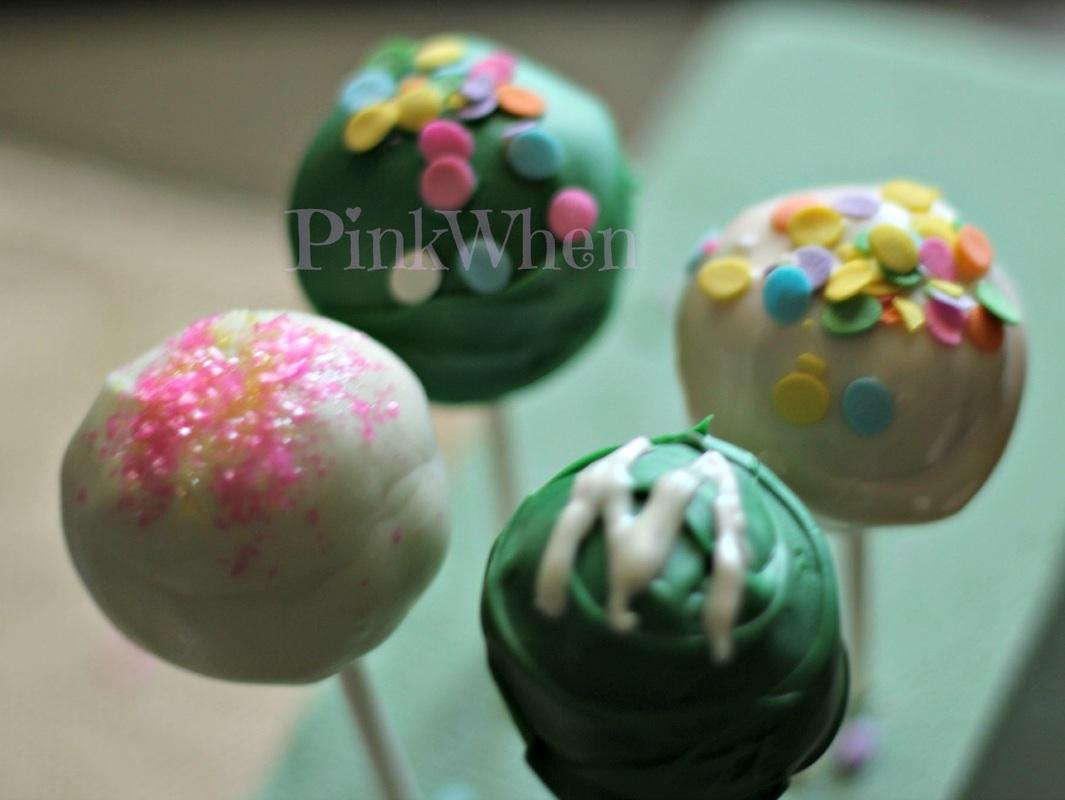 How to make Yummy Cake Balls