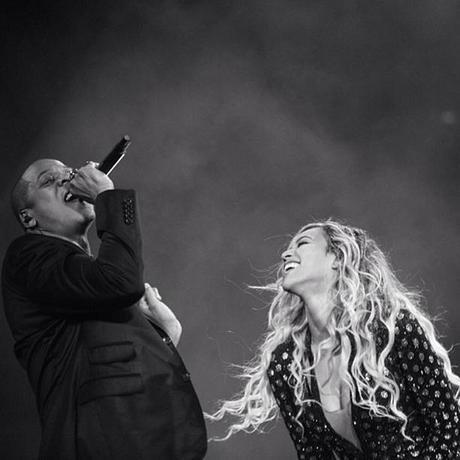 Have you ever thought about becoming famous? You most probably have and let's face it, we all do. It's safe to assume that we think of it daily.
It's simply part of human nature, it's hard-wired into our brains, so to speak, and that will never change. We all read celebrity news daily, stories about Jay Z and Beyoncé for example.
It's natural that we want to be famous. 
And as they say: 
"The primary desire of all human being is escaping anonymity."

Now, this is all understandable, but how is it achieved in this day and age?
If you have a girlfriend or a boyfriend, you have probably thought about how amazing it would be to become famous together.
How To Be A Famous Couple? - How My Friends Did It
I have a friend who is, along with his girlfriend, constantly getting invited to parties and events, meeting celebrities, giving interviews, people talk about him and his girlfriend on social networks and forums, people turn their heads when they walk down the street, even ask for their autographs and many things similar to that, it's safe to say -
he's famous.
Who wouldn't want to live the life they live?
Absolutely everyone would! 
How did they do it?
He shared 2 crucial tips for becoming a famous couple with me.
Read on to find out what are they.
How To Become A Famous Couple - 2 Crucial Tips
As previously concluded, we all want to be famous. There is no better or easier way to become famous than with your girlfriend or boyfriend.
Even anonymous couples get discussed on a daily basis. Even you probably do that, so let's take a look at the most important things to keep in mind when becoming a famous couple:
Research
Do you want to have half a million subscribers on your YouTube channel? Or do you want to become a reality TV star? Do you want to have a popular blog? 
Choices vary, but one thing is common for all of this.
Whatever you want to do, first research the field you want to get into. Research it and dedicate as much time as you can to the research.
Over time, you'll see what ways are there and realize what "cracks" to go through to get into a certain field.
Brand Yourself
Think of yourselves as your own product and think of yourselves as salesmen. You need to find the target demographic, market yourself as much as you can and
"sell"
yourselves to people.
You need to make a brand out of you two and you need to build a brand around your relationship. 
People need to buy into the idea of you two, as a couple.
They need to relate and feel connected to you. 
This is only achieved through trial and error. So, simply give it a shot and see what works best.
In the end, it's safe to say that becoming famous is a long, time consuming process, but with right things in mind, in can be achieved in a much shorter time frame.
Keep the tips you have just been presented with on mind and you'll definitely be on your way to becoming
"the couple",
just like Jay Z and Beyonce.
Do you have anything to say about this topic?
If you do, please leave a comment in the comments section and share the content to your friends, your feedback is always much appreciated.
Have a Lovey Jay Z and Beyonce Day!!!