This traditional cake has been jazzed up with lots of ginger – you'd never know it's gluten-free and dairy-fee. Perfect for weddings and Christmas.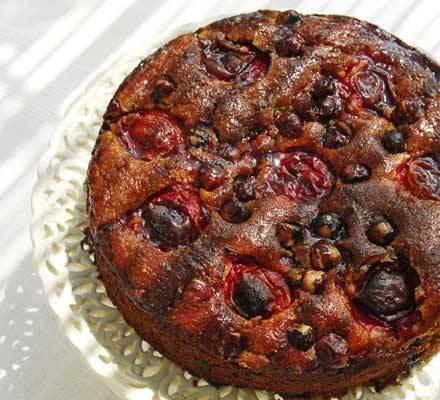 Prep: 28 min     Serves: 10     Easy to serve
Cook: 2 hrs 15 min
Plus 10 min to decorate
Nutrition per serving
Calories – 600     Carbohydrates – 107                      Saturated Fat – 3
Sugar – 43   Protein – 7                                       Fat – 18
Fibre – 4   Salt – 0.33
Ingredients
Oil, For greasing
Dried Currants     100g
Sultanas     100g
Raisins     100g
Semi-dried figs and prunes, roughly chopped                          225g
Crystallized ginger     200g
Stem ginger, from a jar, chopped     100g
Stem ginger syrup     2 tbsp
Cointreau     4 tbsp
Ground ginger and mixed spice                                                  1 tsp
Lemons     2 zest
Olive OIL                                                                                          150 ml
Light muscovado sugar     175g
Eggs     4
Gluten-free flour     225g
Gluten-free baking powder     1 tsp
Apricot jam     4 tbsp
Mixed Fruit, Including figs, prunes, dates and apricots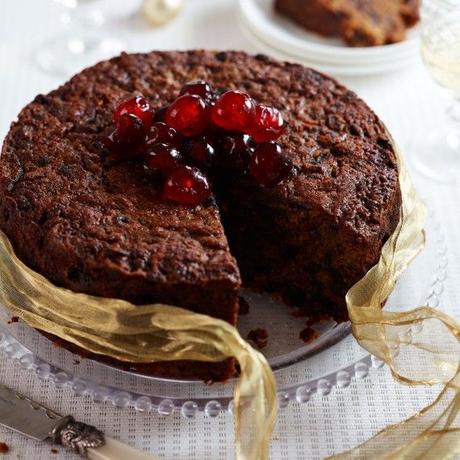 Method
Heat oven to 140c/fan 120c/gas. Lightly oil a 71.20cm deep, 25cm round cake tin, and line it with a double layer of baking parchment.
Mix the dried fruits, ginger and syrup, cointreau, spices and lemon zest. Put the olive oil, sugar and eggs in a bowl, whisk together until ligh and fluffy. Sift the flour and baking powder into the mixture and trip in the fruit. Fold and stir together well.
Spoon the mixture into the cake tin. Bake in the center of the oven for 2-21?2 hrs, or until a skewer inserted into the center comes out clean. Cover with foil if the cake begins to over-brown. Take from the oven and leave to cool in the tin. Remove, leaving the baking parchment in place until you decorate.
For the topping: warm the jam and Cointreau together until the jam is liquid, allow to cool. Arrange the fruit on the cake and brush with the jam.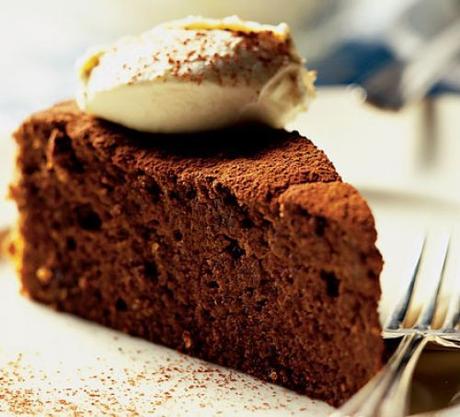 Cakewalk is a perfect example of "we do what we love". Third consecutive generation in same profession shows our heart connection with bakery Cakes In Dubai
Advertisements