Make Collage using Facebook pics. In this post, at SomaniTechShow, we have a tool to make photo collage using Facebook photos, make photo collage using Google plus photos, or photo collage using Instagram photos, even you can make photo collage using Flickr photos. Lets have a look...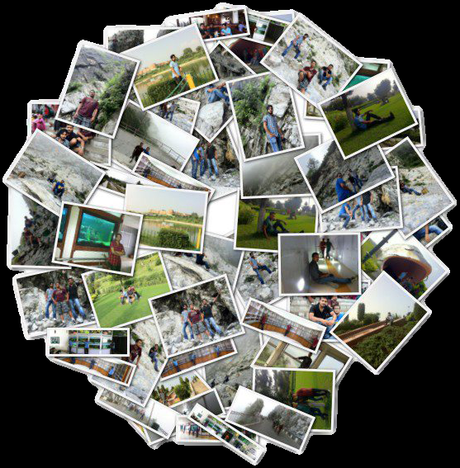 Facebook has now became an integrated part of our life. Whatever we do in our lives we also make the same update on Facebook.
And so wherever we go whether its a formal party, or a small gathering with our old friends we use to take some photographs.
And upload the same to Facebook tagging our friends, commenting, "like" and lots more fun.
And now suppose you want to make a collage using your Facebook pics. Then don't worry you don't have to do much since we are here for everything.
Creating collage using your Facebook profile pic or your friend's profile pic for a small birthday card is now easy as simple as boiling rice.
An awesome tool Loupe has made this possible.
You Just need to log in to your Facebook account and then go to here
How to make Facebook Collage?
It is really simply as it has a very nice interface so it will not be a tough job for you for creating a nice collage for all your friends. The best thing I liked about Loupe is that it has nice options to tweak, you can re-assemble your images and change shapes as you want.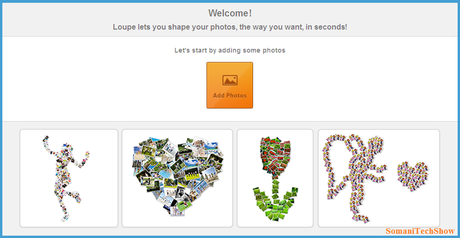 Step 1:
Go to
Loupe
Step 2: Then Click on "Add Photos".
Step 3:
Then connect using
Facebook
Not only this you can also use Dropbox, Google Drive, Flickr, Instagram and Google+ images
or simply from the web choosing your keyword (like pets, Angelina Jolie, Taylor Swift and so on).
You can also select photos from your friend's profile also.
Step 4: Now just choose your pics. You want to add in your collage.

Step 5: Select shape you want to, just like above I used circle. Their are many shapes available you can choose any one of them. Position, re-size your photos.
Step 6: Click Done.
And you are done. Share with your friends.
And don't forget to share your experience with us in below comments.
Read For more
Facebook tricks.
For more updates and tricks
 Like us on Facebook, Follow us on Twitter or Be With Us on Bloglovin