Every woman wants to feel sexy at some point in her life and every woman deserves it. So ladies, I'm here to give you a few tips on how you can look and feel your absolute sexiest! Let's get pretty…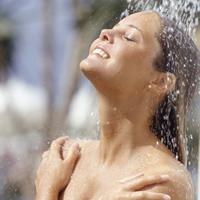 Bath Time
Feeling and looking clean is a big part of sex appeal, but having a nice indulgent bath with some yummy smelling soap is a great way to melt away stress and feel fresh. When you head out of the shower reach for a soft, fluffy towel and rub yourself down with a rich body lotion to stay soft and silky. Feel in' sex-ay yet?
Grab That Toothbrush
Keep those pearly whites sparkly and fresh by brushing and flossing regularly. That sexy retro red lipstick just won't look nice with scummy teeth.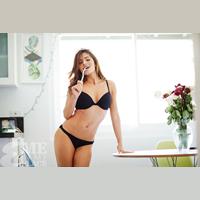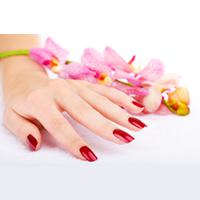 Groom Thyself
You don't have to take landscaping to the extreme, but try and keep yourself nice and tidy. Keep your nails and toes trimmed and neat. Red nail polish is a classic staple, but feels free to experiment with new fun colors like blue and green. They can give your pinup girl look the perfect modern pop. Make sure you keep your eyebrows nice and groomed too. Pinup girls are known for their defined arches and yours should frame your face nicely.
Coif that Hair
Take a day for yourself and take a trip to the hair salon. A new cut or style will make you feel super sexy and give your confidence a little boost. If you're looking at a pinup style go for some bangs and a nice rich tone that's sure to shine in the sun. Make sure to choose a style your comfortable styling on your own.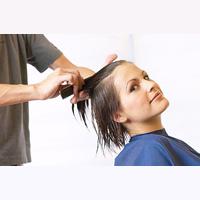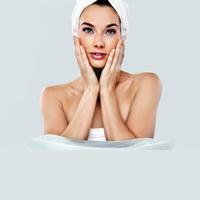 Don't Deny Your Skin
Your skin is an important part of your sexy getup. Make sure to stay hydrated by drinking lots of fluids and staying on top of a good moisturizing routine to maintain that perfect pinup girl glow.
Paint Your Face
Don't cake your makeup on, but do incorporate some pinup style techniques into your makeup routine. Black liquid eyeliner, defined brows, and pouty red lips are great retro touches that can easily be modernized for a look that's as fresh and fun as you are. Make sure you highlight your cheek bones to give your face a nice glow.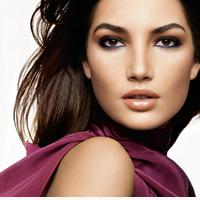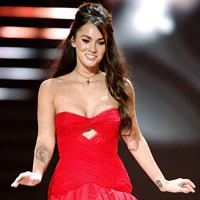 Slip In To Something Sexy
That your all polished and coiffed it's time to don the dress. Choose something that makes you feel comfortable, but still pack a big retro clothes punch. Perfect pinup outfits come in all kinds of gorgeous vintage style dresses, so don't feel like you're without options.