Keeping up with the season's fashions can take up not only effort and research but it can also cost a lot of money. Which is why knowing how to stretch our wardrobe budget and creating multiple combinations with the pieces we do own is a must. There are three key things that you can do to create multiple outfits out of a few pieces of clothing.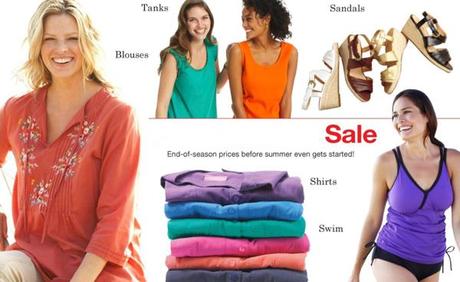 Classic Pieces Outlast Seasons
While buying a few items that are in style is a good idea to keep your wardrobe fresh, it is just as important to have classic pieces that can be used not only with the current trend but also with future trends. Pieces like a great pair of black slacks, a pencil skirt, and a blazer and skirt suit are excellent building blocks for trendy tops that can be worn at work, or paired with jeans when going out with friends after work. Having more than classic pieces that are suitable for work is also important. For instance, keeping a straight cut, mid-rise jeans with no bleaching or embellishments like studs or a distressed look can transcend the other jeans in your closet. A tailored jean jacket, a long sleeved cardigan, and a few camisoles are essential too.
Neutral, Neutral, Neutral
Once you have those classic pieces what will make them last, aside from their classic cut and quality, are the colors chosen for them. Blue suits for instance are not considered to be classic pieces like a black pantsuit or a taupe blazer and skirt suit would. Having a light colored cardigan and a slightly bleached jean jacket will match much more fashions than bold or too dark colors. For example, with bright and neon colors very much on trend this summer, wearing them with a dark denim jacket would take away from the fun lighthearted colors on trend today. A light yellow or blue cardigan will much better match a lot more floral maxi dresses than a darker brown or black one will. Remember, these are the items you keep on your wardrobe for more than one season so they serve only as compliments and should not be the main focus of your outfit so keep it simple.
The Details Seal The Deal
Another thing that can make your outfit look different every time is the accessories you pair with it. Wearing heavy jewelry with a basic racer back tee or solid colored shirt will give the piece a different look than if you pair it with a pattern or floral skirt. Hats, sunglasses, shoes and belts also make an outfit look different each time. Wearing a belt with a tunic shirt, crop jeans and wedges will look much different than if worn with a long necklace, leggings and high heel pumps. So treat accessories like you do the rest of your wardrobe; a few classic pieces, a few trendy ones and mix it up!
Odette is an author who specializes in Fashion and has a passion for chic tops.