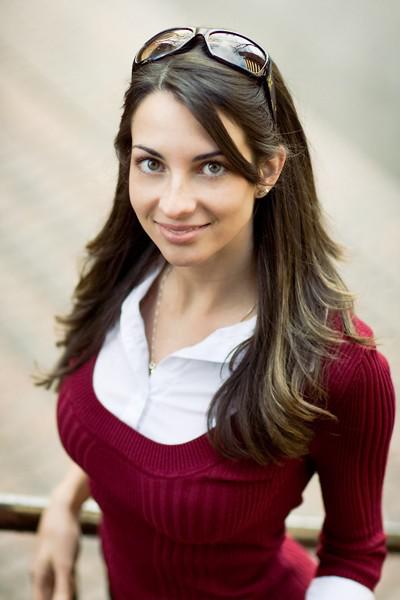 Do you ever look in the mirror and just feel disgusted at what you see? Regardless of how you actually look, those feelings are caused by having low self-esteem. People who suffer from low self-esteem often have an extremely poor and often inaccurate body image and often see themselves as unattractive or completely ugly. As such, they often fail to see what others see in them. If you are tired of hating yourself and want to feel attractive, the most important change you can make is to start seeing yourself as beautiful and worthwhile. When you love yourself, others are automatically drawn to you.
What Is Attractive?
Although outer appearance plays a small part in attractiveness, there are many other more important factors that make a person attractive. Truly attractive people have a variety of qualities including, but not limited to, a winning personality, a dazzling smile, a good sense of humor, and self-confidence. The person with the most beautiful outer appearance can be made extremely unattractive by the absence of these characteristics. At the same time, a totally plain looking person can be incredibly attractive when they possess these traits.
What Makes You Feel Unattractive?
In order to feel better about yourself, you need to identify what it is that makes you feel unattractive. Is it a simple lack of self-esteem? Have you been criticized and put down by others? Do you constantly use negative self-talk? Have you been the victim of abuse? Have you faced a devastating rejection? All of these things can cause you to feel unattractive and worthless so it is important to isolate your personal reasons and overcome them. If your feelings are based on criticism by others or your own negative thoughts do everything you can to start appreciating your finer qualities and to see your true worth as a person. If that doesn't help, or if you are a victim of abuse or other confidence-destroying trauma, seek counseling to help you reprogram your thoughts about yourself. After all, it is your life and you need to take every necessary step to make it a great one.
Ways to Feel Attractive Right Now
Though it takes some time to work through some of these issues, there are steps you can take right now to start feeling more attractive and to build your confidence and self-esteem. One great way is to start exercising. For extra motivation, buy a gym membership or start playing a sport you enjoy. You can also feel more attractive by smiling more often. When you smile often, you will feel happier and will receive positive responses from others. A winning smile can also earn you unexpected compliments, which will make you feel even better.
Another great way to start feeling more attractive is to start taking better care of your appearance. Keep yourself well groomed, take good care of your skin, and invest in some new clothes that make you feel great. Top off your efforts with loads of positive self-talk and a great sense of humor. Before you know it, you will feel as beautiful as you truly are.