Summer is a time for skimpy clothing and bright fabrics. As the temperatures drop, there are all sorts of summer destinations which beckon. For plus size women however, shopping for swimwear tends to be difficult and stressful. In this article, we provide some great buying and fitting tips when shopping for swimwear for plus size women.
If you have been searching the racks at the online, one thing that you may have found frustrating is the comparatively smaller selections for swimwear made in large sizes. Fortunately, there are some online retailers who carry a more varied inventory so full figured ladies will definitely find something which flatters their body type. Women Within is the best place to shop for plus size swimwear. Don't forget to use
Women Within Discount Code
while buying designer plus size swimsuits from online.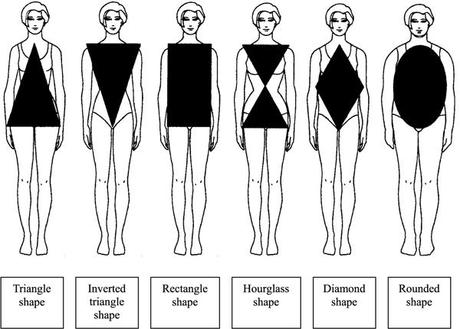 Knowing Your Body Type
Before going to look for a swimsuit, try to determine your body shape as well as body areas that you want to accentuate or hide. Stand in front of a full length mirror while wearing nothing but underwear so that you can see your proportions more clearly.
Key points to observe are your shoulders, your waist, your hips, and the length of your torso.
Using Colors With Your Body TypeTo attain a more balanced look, you need to remember that whatever you dress in colorful prints or light colors will draw attention, while dark solids can conceal or disguise. Thus, if your shoulders are wider than your hips, you will want to draw the eye to the lower part of your body instead of the upper part. Thus, the best swimsuits for your body type would have colorful bottoms and muted tops.
The reverse would be true if your hips were wider than your shoulders. This time, you will want to wear a printed swimsuit top with a bikini bottom in a dark solid color.

Accentuating Your AssetsThere are also certain swimsuit styles that can accentuate your good points. If you have a curved waist, go for styles which have an accent in the middle of the torso such as a wide cinching band or a brooch detail. You can also show off a firm décolletage by picking a strapless top or a sweetheart neckline.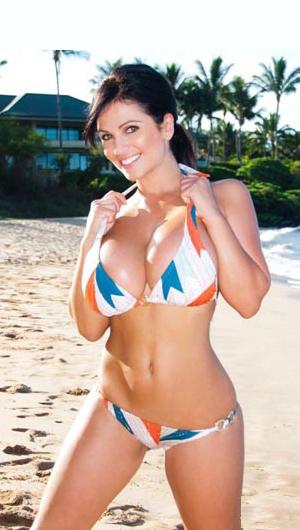 Disguise Your Flaws
By being selective about what you choose to reveal, you can actually make your flaws less noticeable. For instance, a deep V-neck can make a small bust look fuller, while a waist cutout can make a boyish torso look shapelier. If you are insecure about a thick middle, hunt for swimwear that features dark side panels to give the illusion of thinness.  And of course, a stylish cover-up is the plus size girl's best friend.
Plus size women can look attractive in whatever they are wearing, as long as backed with the right attitude and confidence. Don't forget that every woman, no matter what her size, harbors self-doubt every now and then. The key to looking sexy knows how to carry yourself your grace, no matter how much you paid for what you're wearing.