Billed as the tongue-twisting Google Play Music All Access, this sales and streaming service is another fantastic channel for marketing your music. Google Play (as we'll call it) was just released in Mexico last week. ¡Caramba!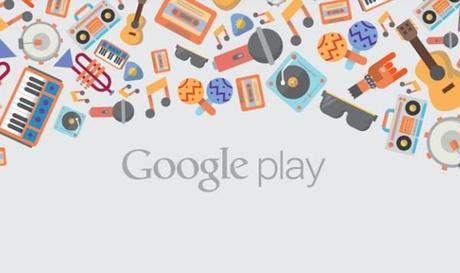 Why should you have your music on Google Play?
Sell or steam your original music, unlimited amounts of it!
Sell your music or give it away, the pricing is up to you (as well as up to 70% of the revenue).
If you're already listed in the iTunes store then it is definitely time to market yourself to Android users…
…and not just Android mobile users, but tablet and Chromebook users too – Plus the iOS Google Play music app is due to out this month, increasing your reach even further.
Music discovery: If fans have watched your YouTube videos your will be recommended to them on Google Play.
Recommendations via similar artists are also important – great publicity off the back of Google's algorithm.
Streaming is serious business, CDs and YouTube videos can only take you so far – make sure you're available for purchase online as well as on plastic.
Play Music also has a song matching function, meaning a user can upload (up to 20 000) songs from their own library to their personal playlist. This could mean extra streaming revenue after the sale of a CD.
The Google Play Music app has been installed between 100 and 500 million times – The same download bracket as Angry Birds!
Why wouldn't you upload music to Google Play?
You don't own the necessary sales and streaming rights.
Cover versions also require the necessary documentation for uploading (i.e. mechanical license), and unfortunately Google do not currently accept cover songs from non-US artists.
It has already been taken care of by your record label or publishing service.
You hate notoriety or commercial success.
How to create or claim your Google Play music store
There are two pieces to the puzzle here; the creation of the artist hub account and claiming your Google Play store page.
Settiing Up Your Artist Hub Account
If you use an music aggregation or distribution service like CD Baby or Tunecore and have opted into the Google Play distribution, chances are they have created your hub account and are using it to manage your music, handle payments and so forth.
There is also a one-time $25 signup fee, but if you do a search and find that your artist profile exists and is unclaimed you will likely not have to pay anything (though you'll still need to verify the account).
Check to see if your music is available or talk to your distribution company about opting into publishing. Otherwise create your artist hub account yourself here.
Claiming Your Google Play Store Page
Only one Google account can be used to manage a page, so be sure to use the correct email address. For instance, if are in a band you may want to decide who will manage page.
Google is quite protective over artist identities, and rightfully so. You'll need to provide a valid credit card or provide a valid verification code issued to you in order to claim your Google Play store page.
If you haven't already, you may need to pay the one-time signup fee – It's not a fortune, and hopefully won't be necessary if your artist hub page is set up.
Claims on artist pages are reviewed by Google, but ownership can be disputed if you feel like your page has been usurped. You can request a verification code here or make a dispute here.
It's also worth noting that anyone can create a page, but uploading is only supported from: Austria, Australia, Belgium, Czech Republic, Finland, France, Germany, Hungary, Ireland, Italy, Liechtenstein, Luxembourg, Mexico, Netherlands, New Zealand, Portugal, Russia, Spain, Switzerland, UK, the United States or its territories.
Artist Page Dos and Don'ts
Your label or distro may have uploaded your music, but have they optimised your profile?
Be sure to include a descriptive and engaging bio. Google says you should "focus on the artist's musical career, and not on their personal lives".
Don't swear or lie in your bio. Seriously, the artist support team will still be reviewing it before it goes live.
Image dimensions must be more than 1024 x 512 pixels in PNG, JPG or GIF formats.
Audio uploads can be in either WAV or FLAC formats.
Remember that you cannot upload images without copyright (speak to the band photographer if you're unsure).
Be specific with the genres you apply, and remember that you can add genres to individual tracks and albums too.
Add links to your other profiles so fans can quickly view your YouTube videos and more.
Once complete, your profile should be made available within one to two days. Until then you may want to work on getting music onto Spotify!