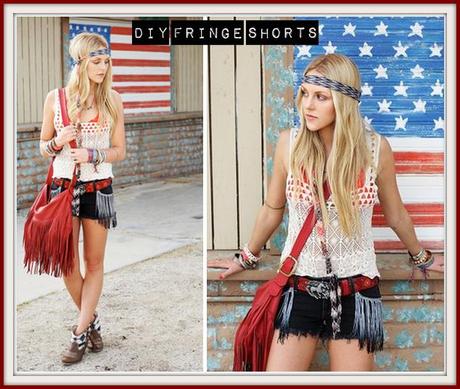 Ever since I saw one of my favorite fellow bloggers, Cheyenne Meets Chanel, rock some fabulous fringe pocket shorts- I was immediately inspired. I headed straight to the fabric store to grab some fringe trim (they even had ombre dyed) and pulled out my sewing supplies. These are super easy to do… basically if you can hand sew, you can make these too…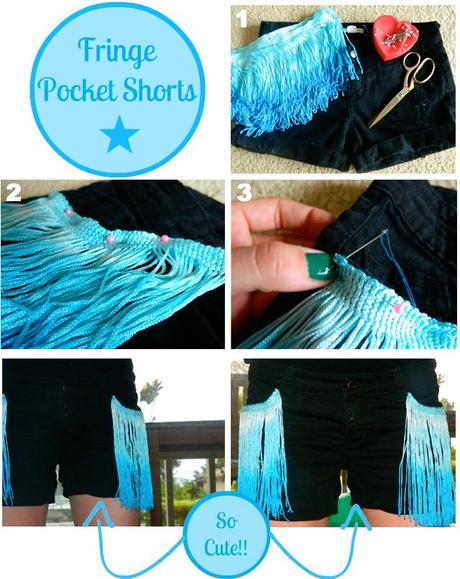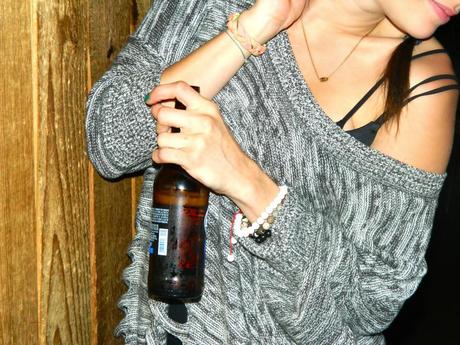 This weekend I decided to lay somewhat low instead of celebrating Cinco de Mayo to its fullest extent. I opted to head to our local hole in the wall bar with some of my friends. I had a blast shooting pool, playing the juke box, and playing drinking games with strangers. Nothing works better for a night at the bar than some comfy boots, a slouchy sweater, and my go to leggings. Best part of my weekend? Not being painfully hungover Sunday!
How did you all spend your weekend?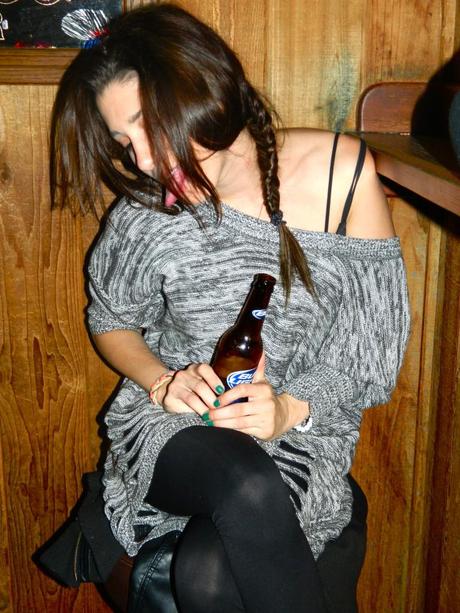 Just a little on the tipsy side.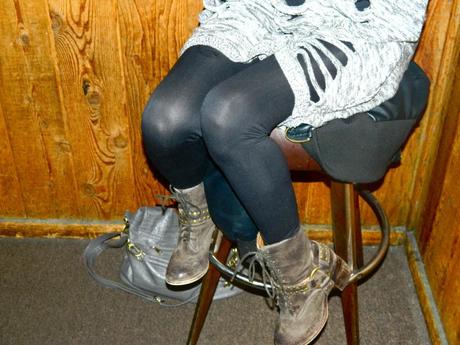 Obsessed with my Jeffrey Campbell Supernova boots!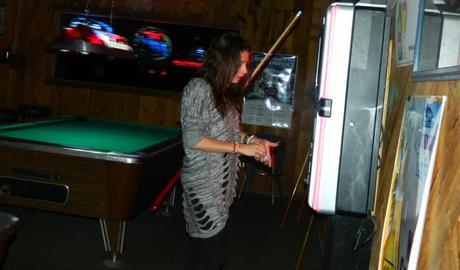 Always manning the juke box.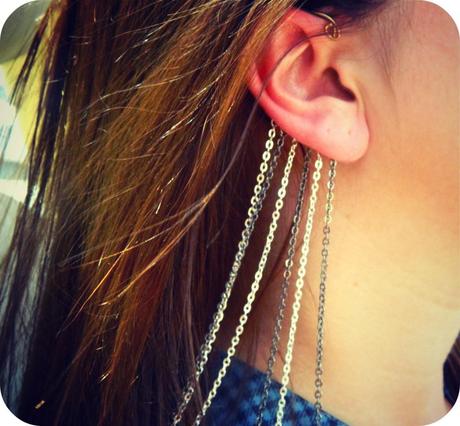 Casey from Where We Love is Home rocking a Fashionlushxx original ear piece. Check out my jewelry designs here.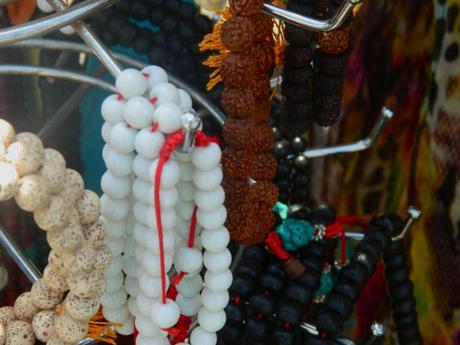 Tons of bracelets, perfect for layering with a chunky watch.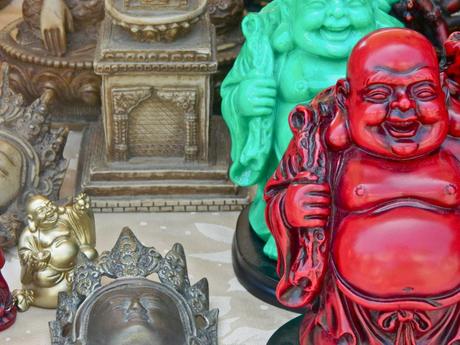 Laughing Buddhas of all sizes.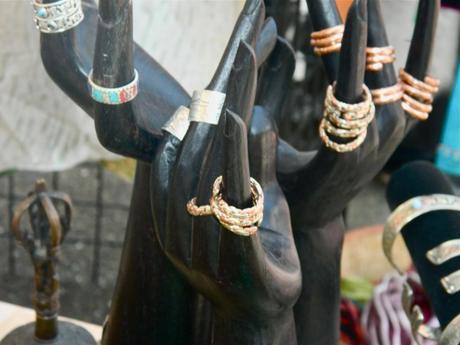 Can't ever get enough rings. Rose gold hand hammered wrap rings… couldn't help myself.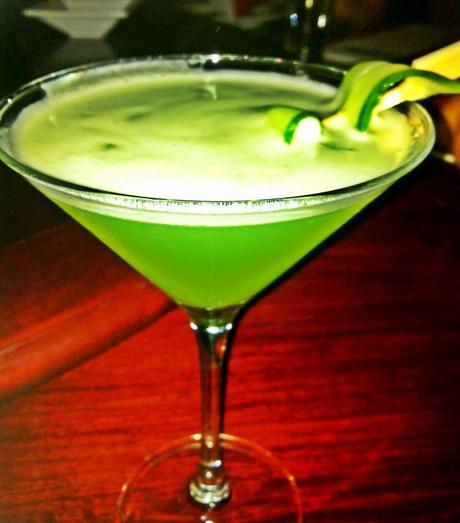 The Brian Malarkey martini at Burlap Del Mar. It consisted of wasabi, cucumber, and vodka (of course). It was to die for.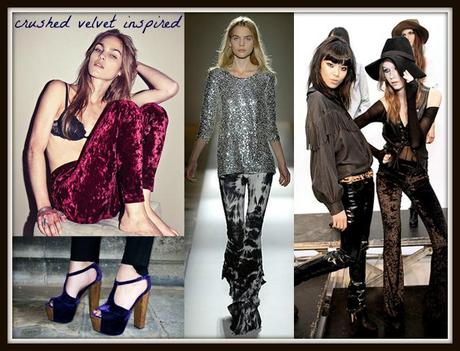 A couple weeks back I was watching one of my most favorite shows, American Idol, when I got a burst of fashion inspiration. Usually when watching the show I am following the looks of Jennifer Lopez, yet this time another judges style caught my eye…. Steven Tyler. Mister Tyler himself was rocking some fabulous crushed velvet pants that I immediately fell in love with. The next day I headed to the fabric store so that I could craft up my very own crushed velvet pants. I finally got the chance to wear them out, and I was stoked at how many people commented on my "Steven Tyler" pants.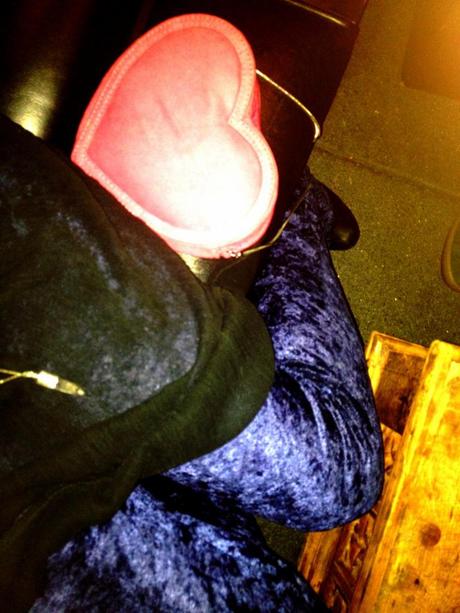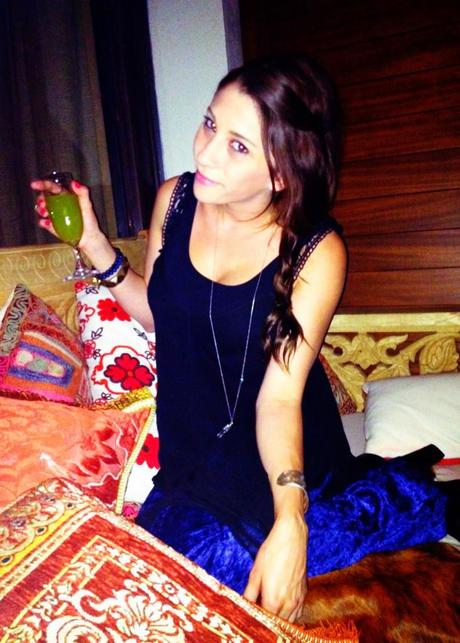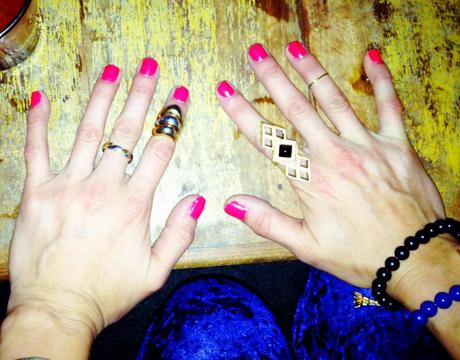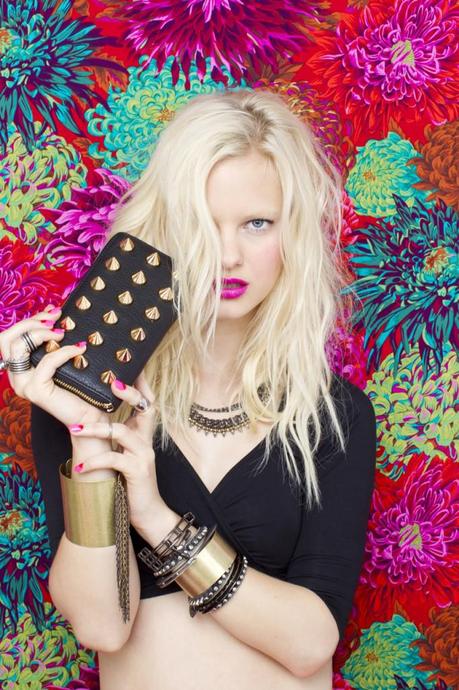 The other day I got an email from the good people at
Nasty Gal
sharing with me their
May 2012 look book
. I literally had to get to a computer stat to check it out… once I did, I was in awe. I am so stoked they have decided to do monthly look books, and I promise to share them with all of you as soon as they come. I am a huge Nasty Gal fan, and pretty excited for all they have to offer this month. Oh, and other good news, Nasty Gal is also coming out with their own private label soon. Can't wait. 
What do you guys think of their May collection?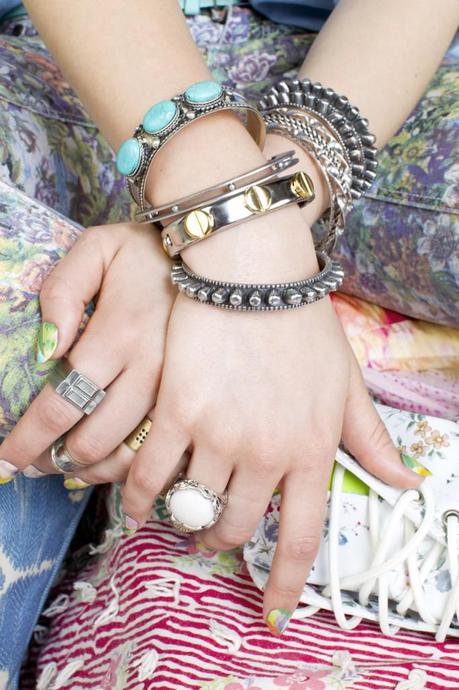 Loving the bolt bracelet & the mid finger rings.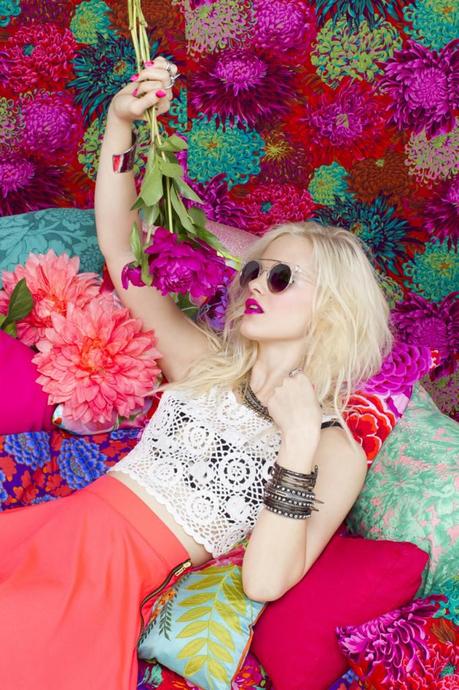 Coral & crochet? Yes, please.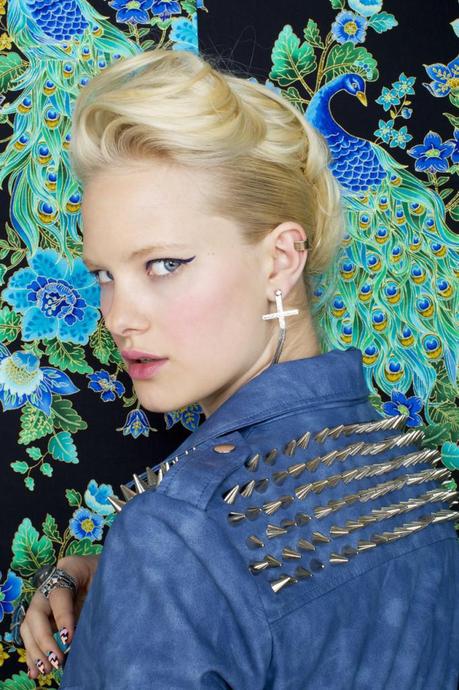 Studs galore, oh and ear cuffs (my latest obsession).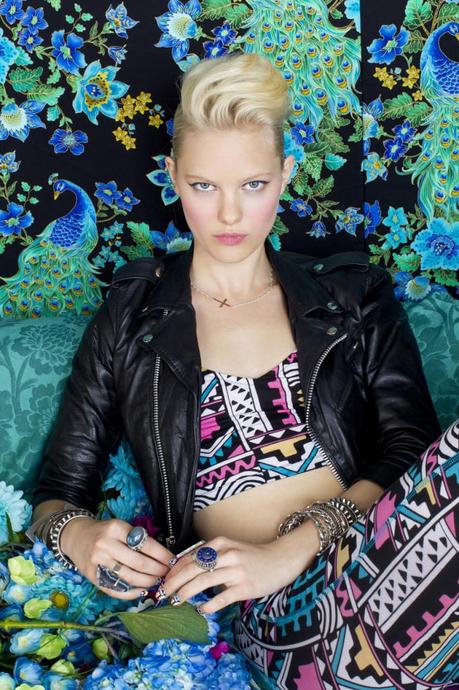 Tribal on tribal print, nails included.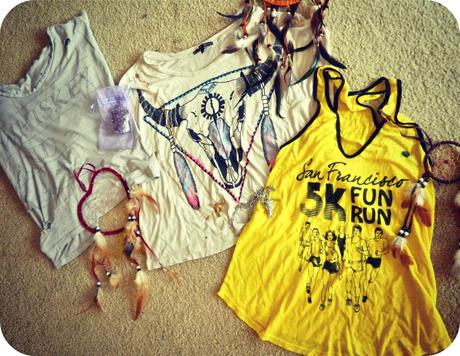 Street fairs are one of my favorite places to get my shop on. I always find things that are different, wallet friendly, and right up my alley. From energy yielding crystals to rad vintage inspired t-shirts, I think I did pretty damn good. Only thing I am upset about… never did find the corn on the cob stand. That was a real bummer.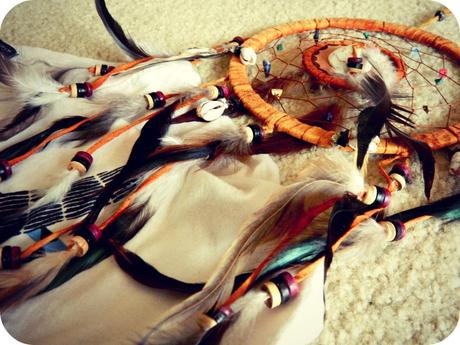 Dream catchers to add to my growing collection, I think I am now at 8 above my bed. Check out more dreamcatchers here and here!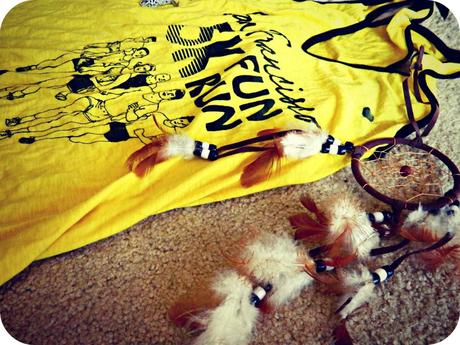 Love this bright yellow vintage runner tank… oh and another dream catcher!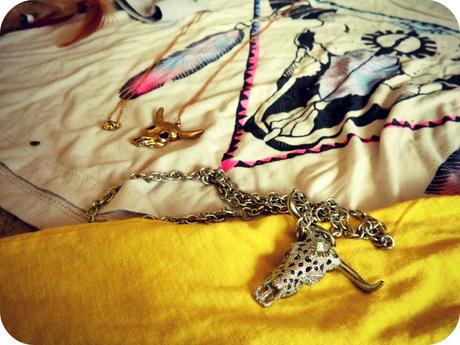 Currently obsessed with cow skulls… if you couldn't tell. These will feed my obsession for now… yet I am still on the search for one to put above my bed (to accompany the dream catchers of course).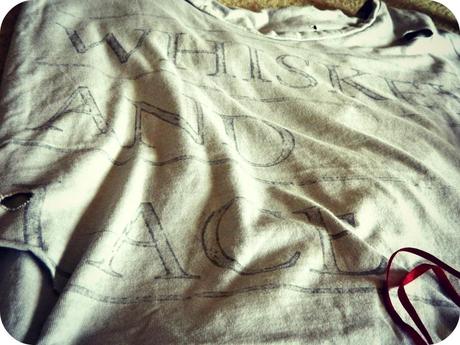 Whiskey & Lace shredded tee… so amazing.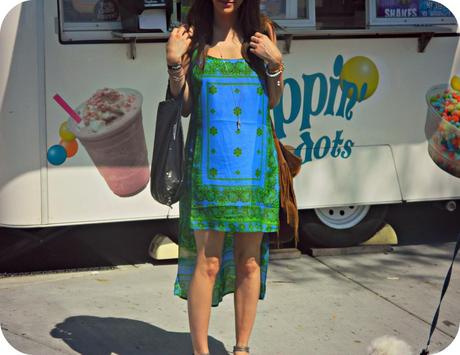 This weekend was all about relaxation. I wanted to make sure that no hangover would keep me from going to the Encinitas street fair. Fairs like this are right up my alley, and I have been looking forward to it for weeks. They block off all of downtown Encinitas and set up tons and tons of fabulous booths to shop. It was a warm day, which was great because I have been dying to wear this new silk scarf dress that my mama got me. Stay tuned for tomorrow's post so you can see all the rad goodies I scored (didn't want to over flow this post with photos, so it's a 2 part thing).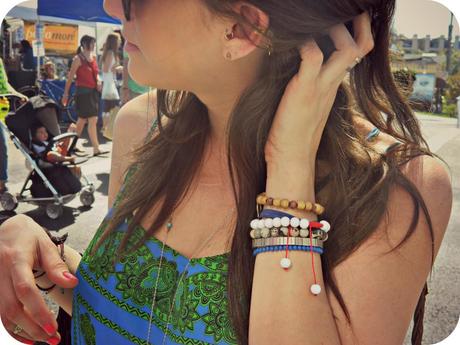 See my new ear cuff with a star hanging from it? Obsessed.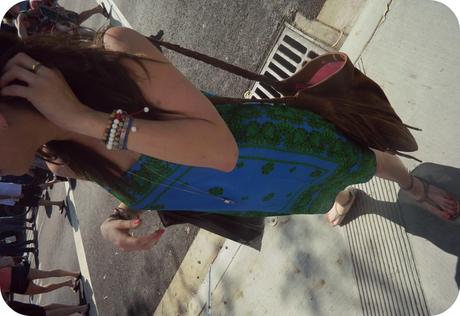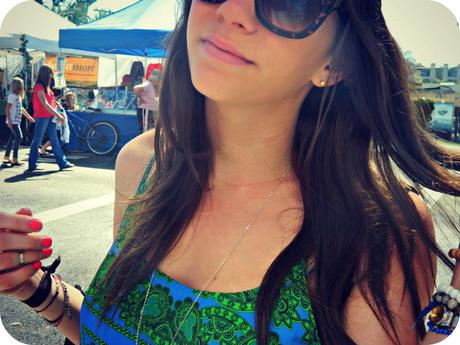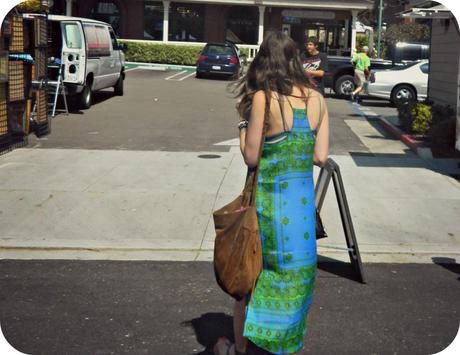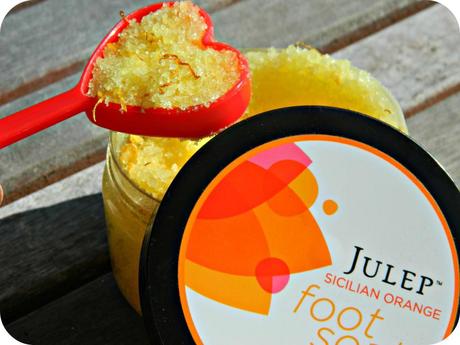 My new favorite product. Julep's sicilian orange foot scrub makes my feet so soft, and it smells delicious.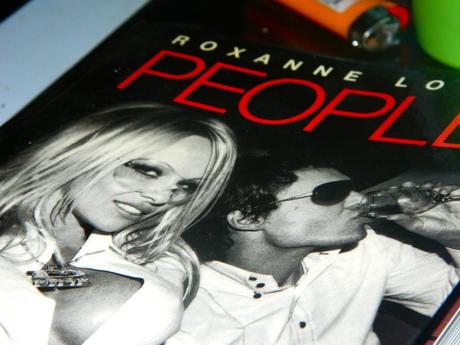 BEST ever coffee table book: People by Roxanne Lowit. It is a compilation of some of the best People photographs ever, taken by Lowit herself.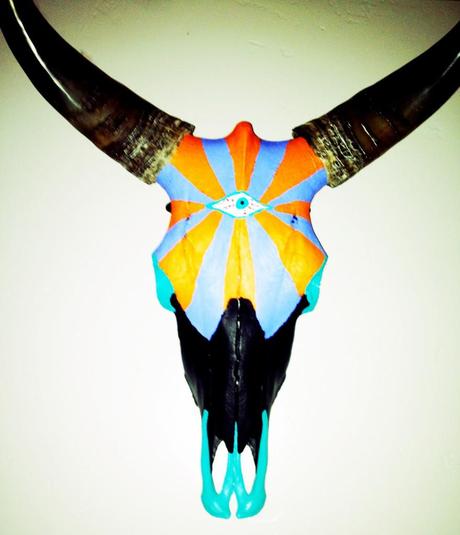 Obsessed with all things cow skull related. This one may be my favorite so far.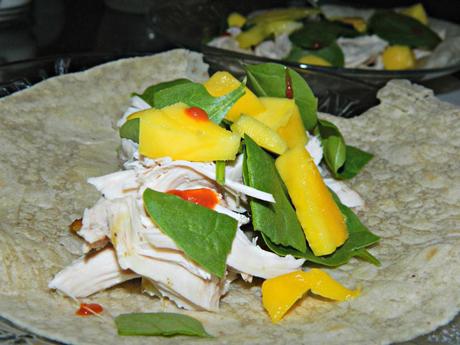 Gluten free mango chicken wraps with sriracha, courtesy of Casey from Where We Love is Home!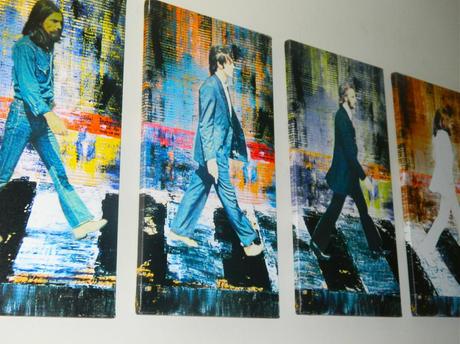 Our Abbey Road painting… my favorite piece of art in our house.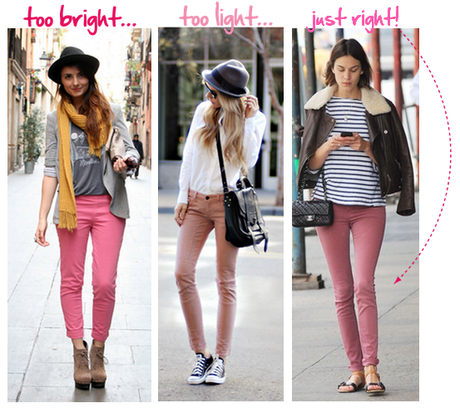 I am not a huge fan of pink, but for some reason I have been on the search for some pinkish colored denim. I say pinkish because when it comes to that one hue in particular, I am rather picky. Somewhat like that old nursery rhyme, Goldilocks and the Three Bears… hard to get it just right.
Anyways, my favorite white jeans were looking a little worse for wear, and I figured they'd be the perfect candidate for a DIY dye job. It was easy, semi-quick, and turned out pretty cute (if I say so myself). Now I am just debating if they should be cut into shorts or not…. suggestions are more than welcome!
Now, for the steps…
More
Jennifer's fabulous outfits are having to share the stage with none other than the adorable Jessica Sanchez. Each episode, both of these ladies up their game with a more fabulous outfit than the last, and I am always left a little bit  100% jealous of their amazing looks. Stylist or not, I don't care, they both look amazing. Obviously it isn't much of a face-off… mainly because Jennifer always wins. Yet regardless, I love the budding fashion icon I see in Miss Sanchez.
Jessica Sanchez for the WIN! Not only cause she is fabulously fashionable, has an amazing voice, and is from San Diego…. actually that is exactly why I want her to take this one. Yet I am slightly obsessed with Phillip Phillips…
Do you watch AI? Who do you want to win??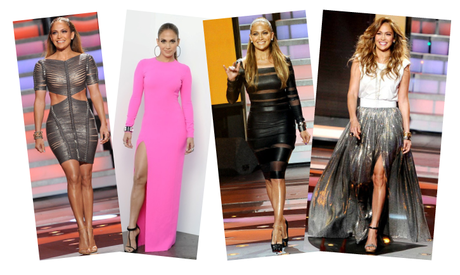 Herve, Michael Kors, Catherine Malandrino, Lanvin… oh my.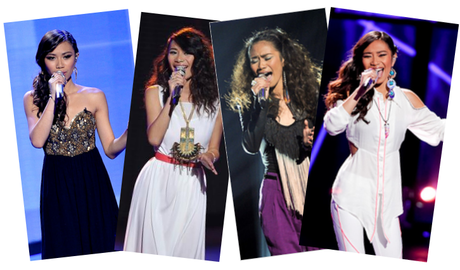 Love when she brings out her inner diva with that curly hair…. the second outfit from the left was my absolute FAVORITE!! That necklace is to die for.