Dressing up head to toe in one color can  look OTT sometimes and dressing up from head to toe in black looks gothic. I can't say the say the same by looking at these pictures. 5 ways to dress in Black and look equally charming as you can in pink or white for that matter.
Tip: Guys and girls, just add one little thing here or there to break the monotony of one color. It can be your jewelry or your skin too.  ;-)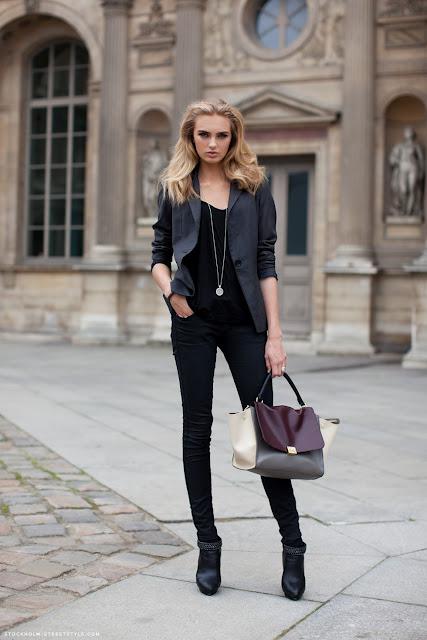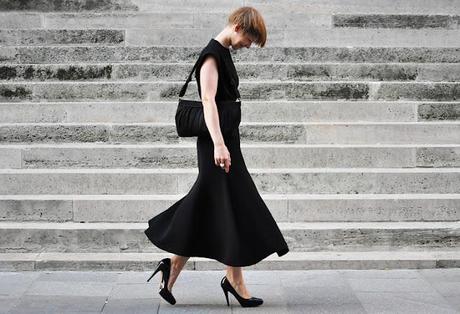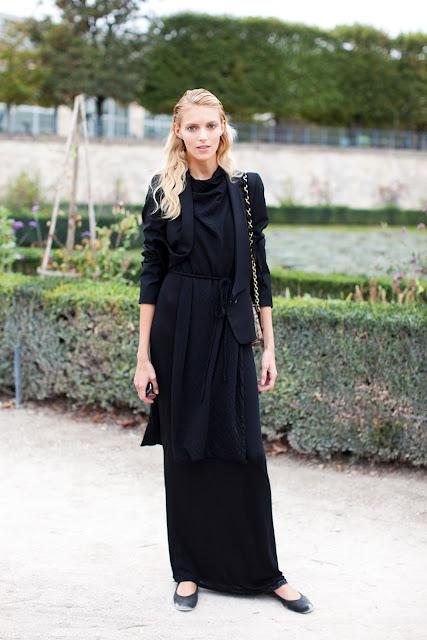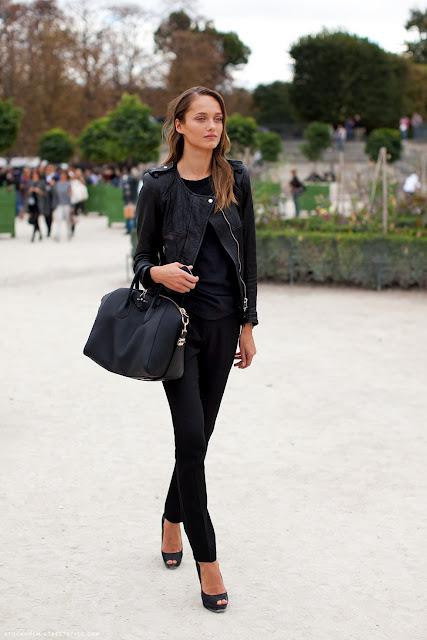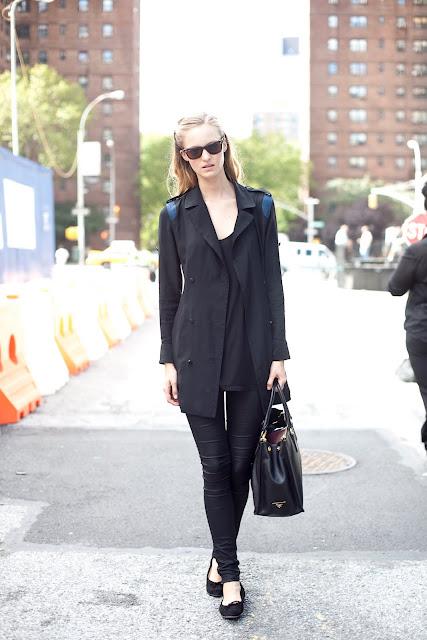 Image Source: 1, 2
We can buy some pieces online from your favorite stores. By the way, how many favorite stores do you shop from? And what would you pick? These are my favorite picks from my favorite stores: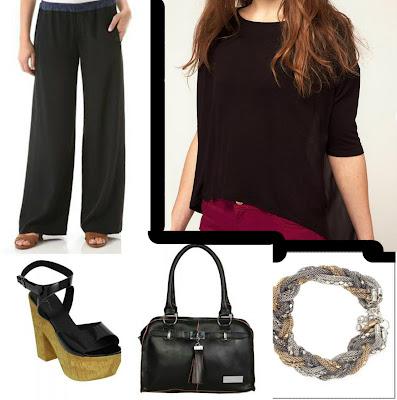 Clockwise:
Wide Legged Pants from shopbop / Warehouse Chiffon Black Top from ASOS / Chunky Bracelet from Zovi / Black Handbag from Jabong / Black Clogs from Jabong

Go to shopbop.com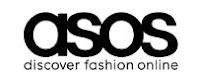 Go to ASOS

 Go to Jabong.com

Go to Zovi
Disclaimer:
I am not affiliated to any website except Jabong.com. It means, if you buy something from these links for jabong then I would be paid a small amount of what you spend. To know more, please read my
Disclosure Policy
.

Thank you for reading!!