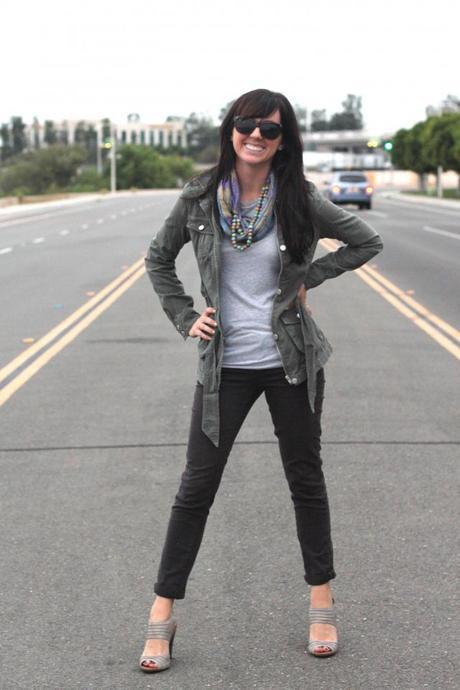 Hi everyone! Sara here. With the non-stop posts about pumpkin spice lattes and Pinterest boards filled with scarves, tights, and boots, it's hard not to be excited about one of the coziest (and most stylish) seasons of the year. But us Southern Californian's (and other regions that don't get to experience a truly "chilly" fall), have to learn to tweak our fall outfits a little. I am never one to complain about warm weather, but realizing the forecast still says 80 degrees for the rest of the week in mid-September is forcing me to be a bit more creative with how to transition to fall fashions in such warm weather. So here's a look I came up with along with some tips on how to dress for the fall (without sweating profusely)!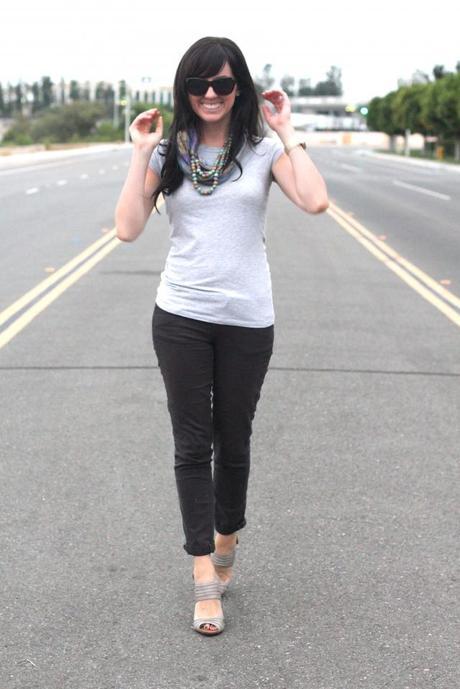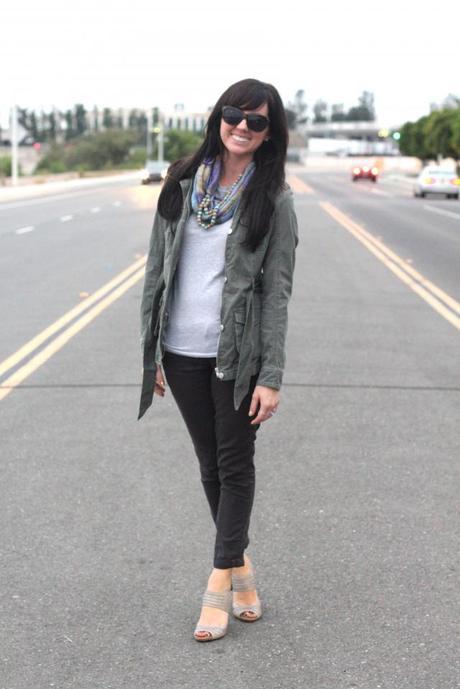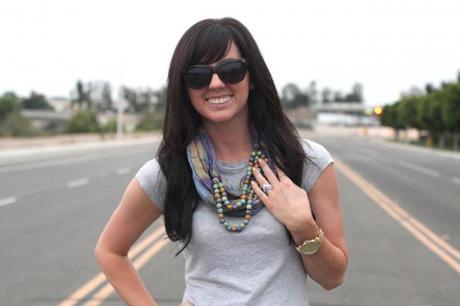 For this outfit, I went with muted and neutral colors to match the softer colors of fall. I wore my scarf as an infinity scarf and gave it the appearance of an accessory rather than a thick-and-cozy neck warmer. I paired it with a t-shirt under my jacket (that isn't too heavy) to stay cool, cuffed my pants, and opted for open-toed shoes since it's no where near cold enough to need boots (yet)! I used my accessories to throw in some color, and overall, feel like this is an outfit I could easily wear during the tail end of summer and straight into fall.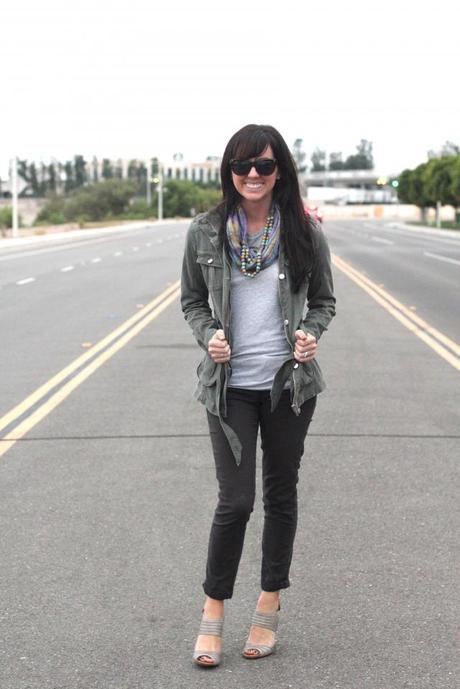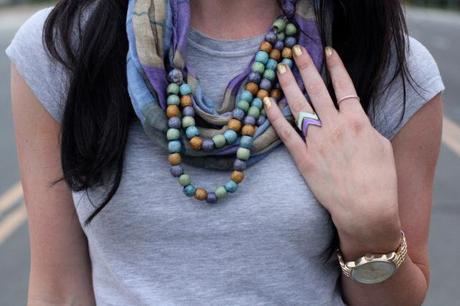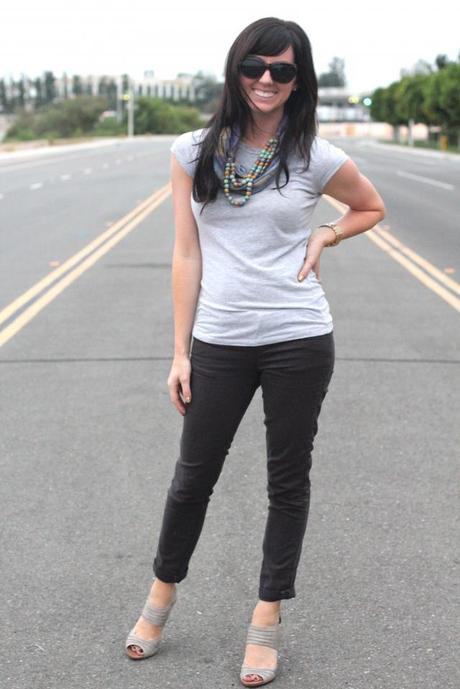 Do you live somewhere that refuses to cool down in autumn? If that's the case, how do you dress for the season?
Forever 21 Top (similar) | Pants (similar) | Jacket (similar) | Sunglasses, Anthropologie Scarf (sold out unfortunately) | GoJane Shoes (old) | Asos Rings | Target Watch