You had a long week, and you didn't have the time to finish your research paper for tomorrow. You need to present your paper in the morning, and you have all night of writing and research ahead of you. How do you pull an all-nighter that will have some value and keep your sanity on the way?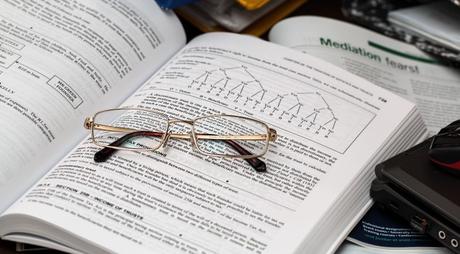 The best way is to have a plan of action. Determine each step of your way, and you will have a preset course of action that will make your job possible. The point of this content is to show you what you need to do to create a research paper in one night.

Step by step through all night of writing and research
To be able to finish your work on time and save the day, you need to have a plan that will lead you through the process. We could say that the easiest way to finish the job would be to get online and search for help on writing service WriteMyPaper.Today which is easy. Instead, here are the steps you should make to finish the job in one night.

Step 1 - Create a suitable environment
First of all, you have to create a perfect atmosphere, as you are going to stay up all night. This means you need fresh air, so try and keep the air flowing. You will also need some coffee (read a lot of it) as writing a research paper all night might make you sleepy. Also, make sure that nobody is there to break your focus and supply yourself with some snacks. Now you are ready!
See also: - Guide to Hiring Cheap College Essay Writing Services

Step 2 - Analyse your topic
To do a proper research paper, you need to understand your subject entirely. Think about your title and try to break it into smaller portions that will later become subheadings. Try and make each subheading a piece of argument that you are trying to prove. Once you analyse your title, you can start your research.

Step 3 - Research
Research paper writing can take a lot of time, depending on how deep you need to research to get all required information. It's best to use some research tools, like Wikipedia for example. Search accordingly to your title and try not to stray too much. Note all sources of information and keep track of bibliography. You need to provide these to back up your arguments.
See Also: - Proven Tips on Buying Academic Essays Online

Step 4 - Create a draft
This is an important part of your process. In case you decided not to contact paper writing help online you need to have an idea what you want your paper to look like. Your paper should consist of three major sections:
Introduction

Main section with proper subheadings
Main sections and its subheadings should be the core of your research so try to cover as much ground as possible. Think about your investigation and title analysis; use them to create subheadings. Where possible use bullet points to avoid creating needless subheadings.

Step 5 - Time management
Since you're working on a very tight schedule, you need to manage your time to the best of your abilities. Think about your draft and decide how much time you will be able to spend on specific parts of your research paper. It's imperative that you don't get lost in one part of your writing and then realise that you have spent too much time. Try and set up milestones as you write, for each milestone give yourself a certain amount of time to complete. You can even create a competition out of it.
See also: - Guide on Hiring Thesis Paper Writing Services

Step 6 - Writing
Keep track of your time table and use all your information to create content according to your final draft. Make sure that you reach all milestones on time, don't waste too much time on one topic.

Step 7 - Proofreading
It's essential that your work is free of any grammar or spelling mistakes. It is why you need to proofread your job. It's best if you use an online tool, like Grammarly or any other proofreading tool you can find.
Delivering a proper research paper overnight is possible only with hard discipline and a lot of effort. It's hard to stay focused while you're sleepy so try to spend as little energy as you can. These steps are not a magic formula to finishing a paper; they are here only to guide you. All the work is up to you and your will to finish the work on time. So trust in yourself and work hard, the results will be visible.
Let us know how you deal with late night research papers; we would love to read your.