Most professionals involved in the upholstery business generally make use of polyurethane foam for providing padding to a wide range of furniture items like mattresses, couches, chairs, etc. Choosing the right type of upholstery foam is important. But the task of selection can feel overwhelming to an individual if they are not familiar with certain technical phrases used to describe the various grades and quality of foam. 
Given below are some tips that can be taken into account for choosing the right upholstery foam in Northern Beaches: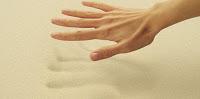 Considering The Firmness :

 The first step towards picking top quality foam is inspecting the compression or firmness measurement of the product. The amount of firmness can suitably indicate purpose and quality. According to the Polyurethane Foam Association (PFA), this test is called indentation load deflection (ILD) or indentation force deflection (IFD). Soft foams are best for back cushions and arms. High to medium firmness is ideal for couch cushions.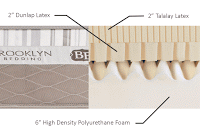 Checking Density Rating :

 This one is a must for determining the quality of a foam. Higher the density rating, greater are the quality and price. The ratings suitable for use in upholstery generally lie between 1.8 and 3.2. They perform better even under continuous or repeated pressure, as in the case of sofa cushions subjected to regular usage.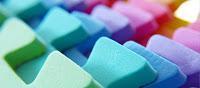 Determining The Cells Type :

 The next important task is to make inquiries about how the cells are assembled in the foam that is being considered for purchase, that is, whether they are 'closed' or 'open'. Open types can be a perfect choice if one needs to glue pieces together. On the other hand, close cells are more ideal for marine upholstery because they can stay afloat in water.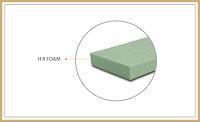 Choosing An Option With High Resiliency :

 High resilient (HR) foam is far more durable than any other types and therefore suitable for use in furniture items subjected to frequent usage. Sometimes, they are also treated to provide resistance against fire.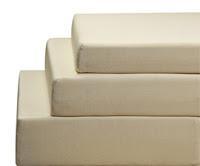 Selecting A Suitable Thickness : 

Thickness of the foam has to be chosen keeping in mind the item which will be upholstered. A thickness of 10 to 15 centimetres is enough for sofa and chair cushions. That figure is, however, lesser for cushions of dining chairs, either less than or up to 10 centimetres.