Internet is the need of this generation, and everybody in a family uses it for their own purposes. Several telecom companies have introduced several cost-effective rentals so that the whole family can use one plan instead of bearing individual expenses for each plan. Does the idea of selecting postpaid offers for your family haunt you? If yes, then do read these tips:
1). Know what Suits you the Most
It is important to assess your requirements at the time of selecting postpaid sharing plans for a family. Make a note of the number of members you have, your budget constraints and the extent of data or Internet they use on an average. Say, Airtel Family Plan allows you to add at most five members where every member gets a fixed amount of data usage. This pack is perfect for parents who want their children to access limited data.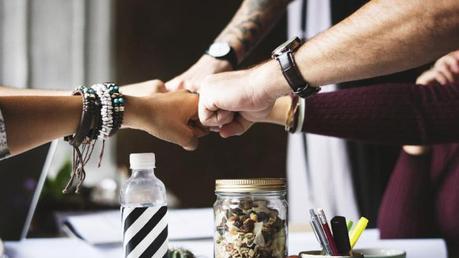 2). Make In-family Calls for Free
While getting in-depth information about several postpaid plans, don't forget to ask if they include free in-family calling facility. If that's the case, you'll be able to make free calls to the selected numbers. And, this will certainly save you from facing a huge dent on your pockets with a free calling between families with postpaid sharing plan.
3). Go for a Plan that can be Easily Customized
If a plan allows you to adjust the data usage as per your preference, then count it as a big plus. The Airtel Family plan gives users the authority to set and modify the Internet and calling limit for every family member. This smart allocation ensures that the members sensibly use the allocated data.
4). Get a Plan that doesn't take a Toll on your Bills
The prominent benefit that a family pack gives to its users is its cost-effectiveness. The monthly phone and data bills cost approximately Rs. 1000 per member. So, if you're a family of 5, your bills can reach Rs. 5000 and beyond, which sounds too expensive indeed. However, if you opt for Airtel family plan, even the costliest pack, offering 4250 minutes and data of 7.32GB, would cost you Rs. 1599 only. And if you compare these two amounts mentioned in this sub-head, you'll know that you are saving way too much with one cost-friendly family pack.
5). Not Every Postpaid Plan is for Everybody
This goes without saying that a plan that is suitable for a family of 2 may not suffice the data requirements of the family having 5 members. Contact your local service provider, and ask them to suggest a plan that fits your family needs. After all, you'll have to be open and share your preferences in order to select the right plan.
Airtel myPlan Infinity section displays a wide array of unlimited postpaid plans among which the lowest priced is at Rs. 299 only. The users will get 600MB of 4G data accompanied with 680 minutes for making free local and STD calls. Add a hundred rupee note to the above plan and enjoy 1GB of super-fast 4G data along with 765 minutes of free calling. Basically, the more you invest in your postpaid sharing plan, the more data and call minutes you will get.
Read Also: Now Your Unused Data Will be Added Back Next Month