I'm not sure why everyone associates winter with darkness, but all of a sudden, I have seen quite a few posts from people wanting to brighten and lighten up their homes for the spring and summer seasons. I guess it does stay dark longer in the winter, but why does this mean that our homes have to be dark? No matter the reasoning, I'm all for lightening and brightening your house. I truly think that a bright home = a happy home that gives off a lot of positive energy. When my home is light and bright, I feel happier, more productive, and more satisfied, in general. So, seasons aside, let's talk about how to brighten your home! Here are a few easy ways to do so, without breaking the bank: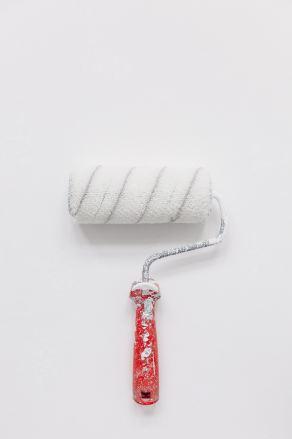 Paint
Look around your home to see if you need to touch up paint anywhere. How are the baseboards looking? If they look like they just need a cleaning, then try that out first. If there are scratches on the wall, take the opportunity to paint over the scratches, or choose a new color to paint the entire room. I talk about this all the time, but paint really does freshen things up and make a home feel like it is new. If you focus on painting neutral colors in your home like cream, beige, gray, or other light colors, you can add more color throughout the rest of your home.
The great thing about paint is the fact that it's not too pricey and you do not need to hire someone to do it for you (at least, most of the time). Paint can completely open up and brighten a room and all it takes is a few hours of your time and some concentration. Even if you leave your walls the same color and just clean and repaint your baseboards, you will be very surprised at what that can do. It will not only help the room feel brighter, but it will feel cleaner, as well (and it probably is cleaner).
Affordable Renovations
There are a few easy renovations that can help give a brighter feel in your home. For example, painting your kitchen cabinets is a great option. This is pretty time consuming, though, so you may want to find an alternative way to make your kitchen brighter, such as adding a white backsplash. Once again, though. Adding a tiled backsplash requires skill and time, which is why I found an alternative for you. Faux Brickwork is a great alternative option that makes brightening your kitchen, or other rooms in your home simple. Faux Brickwork is based out of Clearwater, Florida and they claim to be able to provide exceptional authentic looking brickwork to suit any setting, using high quality materials.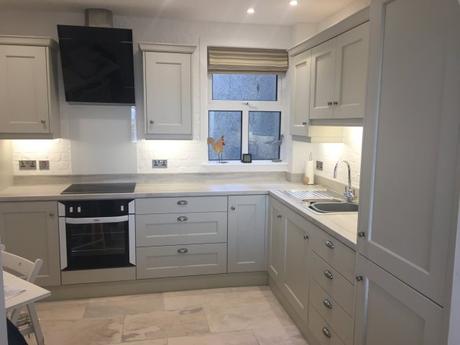 Faux Brickwork is dedicated to providing the US market with exceptionally sturdy and realistic faux brick panels, making it extremely quick and easy to transform a dull wall, or a whole room into a feature point. The great thing about Faux Brickwork is that it looks like real brick, but it is simple and quick to install, it is lightweight, cost effective, and anyone can do it themselves. It is perfect for busy individuals that want to renovate their home, or brighten their home, without spending a ton of time and money on it. While Faux Brickwork offers a wide range of products and also offers a custom design service, you are also able to paint your Faux Brickwork panels, in case you want a different color. They say, "We don't make brick….we make brick look better."
Windows
Open up your windows and let the light in! Gone are the days where people use bulky curtains. Instead, if you want to block out harmful UV rays while still letting light in, consider getting window films put on your windows. Window films are great options for people who want more light in their home, but still want privacy, UV protection, and enhanced safety and security, as well. Another window tip is to clean your windows. Grime and dirt piles up on window surfaces on the inside and the outside and cleaning them to let more light in and to help them look cleaner, is essential.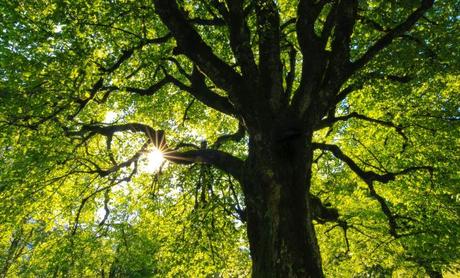 Landscaping
I know it seems odd that I'm talking about landscaping, but hear me out. You do not have to spend thousands of dollars and days and weeks of your time doing landscaping work to make your home feel brighter. What I'm talking about is just a bit of touching up here and there. For example, when you trim your bushes that are along your windows, you are allowing more light to get in your windows. I always recommend trimming bushes below the mid window line (or even lower, if possible), in order to let as much light in your home as possible. Now, the harder of the two recommendations is tree trimming and depending on your tools and skill level, you might want to consider hiring someone for this one. If you have low hanging trees in your front or backyard, I recommend trimming some of those, as well. This will not only let more light in, but it will also help your grass out, as well, by allowing more light to get to it. Last but not least, keeping up with your landscaping can also help deter burglars, which will improve the safety and security of your home. There are many reasons to focus on your landscaping and these are just a few of them!
~ ~ ~ ~ ~ ~ ~ ~ ~ ~ ~ ~ ~ ~ ~ ~ ~ ~

It would be great if you would stay connected with me!! You can follow me on Twitter @DebiL1611, like me on Facebook at 2014 and Beyond, circle me on Google+, follow me on Tumblr, Instagram and Bloglovin', subscribe on YouTube, or connect with me on LinkedIn and Pinterest.

Please make sure to visit my homepage and subscribe to my blog for more great posts on running, fitness and lifestyle topics as well as food, product, music and book reviews, and more!