I'm the family travel agent. Well, it's not only because I love to travel, but it's more because I keep track of all airfare promos. Plus, before I travel, I do really extensive research.
My grandmother wanted to tour her brother and sister-in-law to Singapore July last year, so I had to book a trip for a party of six, with me as the official tour guide. Note however that it was also my first time in Singapore, so I didn't know what to expect either.
My grandmother suggested that we just book through an agent, so I went to at least three travel agents to ask for their packages. My grandmother pegged our budget at $400 per pax to include airfare, 4 days and 3 nights hotel stay, transfers, and a tour. I was taken aback by how expensive a three-star hotel package was that I challenged myself to come up with a package on a four or five star hotel. I thought I could definitely do it at $400.
Read more…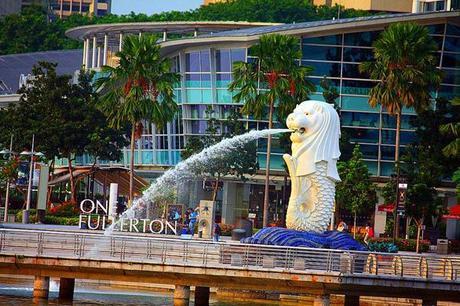 Photo Credit: ninjahawk
AIRFARE
I tracked the airfare for all the airlines flying the MNL-SIN route. I considered Philippine Airlines and Singapore Airlines, but even their promo fare would eat a huge chunk of our budget. Cebu Pacific Air was a little expensive too, as it was near the trip date, and I was turned off a little that they land at the Changi Budget Terminal.
Good thing, I knew about a budget airline operating from NAIA 1 called
Jetstar Asia
, Qantas' low cost arm. I was enticed by their cheap fares plus the fact that they operate at Changi Terminal 1. After tracking their fares for some time, they held a sale. Instead of paying $220 each, I got the tickets for only $160, including taxes.  Our outbound flight left Manila at 4am, while our return flight left Singapore at 12am, hence we were able to maximize our time.
Tip: The MNL-SIN route is operated by three Philippine budget carriers: Cebu Pacific Air, Airphil Express, and SEAIR. It is also operated by Singapore budget carriers Jetstar Asia and Tiger Airways. MNL-SIN takes over three hours, so expect to pay more. $100 round trip fares are possible, though.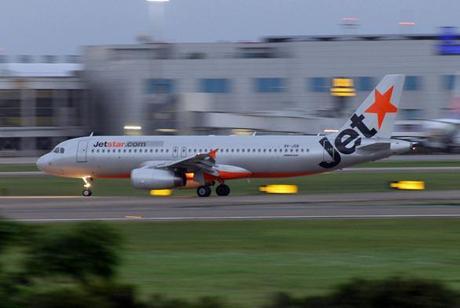 Photo credit: linyc
HOTEL
While my grandmother was willing to be billeted at a three star hotel, I tried my best to look for an affordable but centrally-located hotel with at least a four-star rating, yet it seemed so quite ambitious to find one with limited budget. I compared a lot of booking engines and almost booked a four-star property called Carlton Hotel.
But as luck may have it, when I Google-d for something about Singapore, a box at the top of the results came up:
Pan Pacific Singapore
. It said book two nights and get the third night free in support of the Great Singapore Sale. The luxurious five-star Pan Pacific Singapore in Marina Bay that time was TripAdvisor's number one hotel in Singapore, noted for its fine service and elegant rooms. It is near an MTR station and Suntec City as well.
I was able to book three twin-sharing, upgraded deluxe balcony rooms for SGD 270 or around USD 194 per person for three nights.
Tip: Many a time have I experienced that booking online is cheaper than walk-in rates. Take advantage of "promo codes" from online booking engines. Chances are, you will get a minimum of five to ten percent discount on your booking. Remember that costs of rooms will either go down, remain constant, but usually go up depending upon demand as the date nears.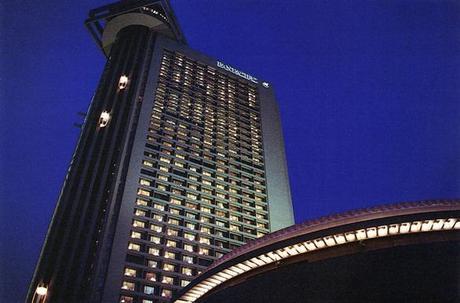 Photo Credit: striderv
TRANSFERS
Public transport was obviously not an option, since I had seniors with luggage with me. I checked out the Changi International Airport website, and found a link for
Limousine Cab
. They have a Mercedez Benz Maxi Cab that would fit up to seven passengers for $55 for arrival transfers and $45 for departure. Divided into six passengers, it came to SGD 16.67 or USD 12, back and forth. This is cheaper compared to getting two metered taxis for six passengers.
Tip: The Changi International Airport has a number of transportation options. See what option is best for you here.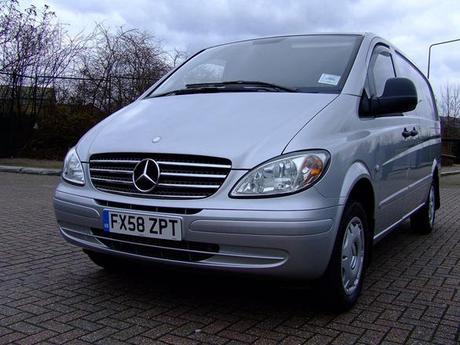 Photo Credit: dave-c
TOURS
I read about hop-on, hop-off
Hippo Tours
at an old Singapore map an uncle gave me. By booking online, I was able to book a city tour, a heritage tour, and a river cruise good for two days for only SGD 30.70 or around USD 22.
Tip: Hop-on, hop-off tours mean riding a bus where a recorded guide will point out the places of interest as they are passed through. Tourists may opt to "hop off" the bus should a stop interests them and "hop on" the next scheduled buses. The advantage of these is that tourists get to tour at their own pace without pressure.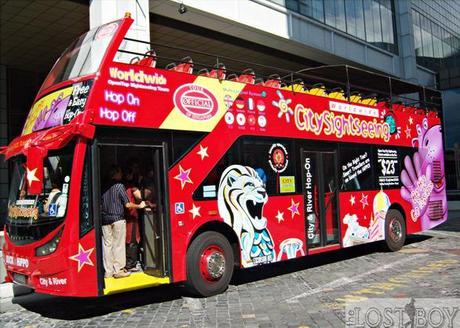 SUMMARY PER PERSON
MNL-SIN-MNL Airfare via Jetstar Asia USD 160

Four Days, Three Nights Stay at Pan Pacific Singapore USD 194

Airport Transfers by Limousine Cab USD 12

Two-Day Tour by Hippo Tours USD 22

TOTAL USD 388


For USD 12 less than the budget, I was able to book us a good budget airline, a five star hotel, limousine transfers, and three tours. It just goes to show that do-it-yourself trips are way cheaper than travel agent packaged tours.