October 23, 2013, admin, Sponsored Posts, , 0
Have you ever been stuck whilst trying to find a decent plumber?  I know I have and it is difficult to know where to look if you don't have any friends or family to recommend a good one.  You hear so many stories these days of people being ripped off by rogue tradesmen it is quite a scary and daunting prospect!
When Big Mr A was working away during the week, our boiler decided to stop working.  There I was stuck at home with a young child and no hot water or heating.  Luckily I managed to find an incredibly friendly and reliable plumber who we still use now and, whenever I had any problems he would pop round to sort them as quickly as possible.  For some people, however, they are not so lucky.

WaterSafe have recently conducted a survey with 2,000 consumers to look at the impact these rogue traders are having on the plumbing industry and have found out some pretty shocking results…
Us Brits have spent a massive £2.6 billion in the last year alone fixing plumbing disasters
 69% of those questioned said cost was the deciding factor when choosing a plumber
25% had been the victim of a rogue plumber whilst 23% knew someone who had  and, of those who had been the victim, the average cost to fix the damage caused was £426
When looking for a plumber, 68% ask family and friends, 27% ask a neighbor and 25% find one on the internet
Only 21% of the people questioned go on to check the credentials of the plumber
To alleviate the risk of bumping into one of these rogue traders, the new WaterSafe website allows consumers to search for an approved plumber in their area, ensuring that they are getting a safe and competent tradesman to carry out work in their home.
By using a properly qualified professional with this scheme, the idea is that we can work together as a nation to drive out unethical plumbers and raise safety standards.
So, if you are looking for a reliable plumber and have no recommendations to go on, I would recommend giving them a try, after all, you don't want to be left with a big repair bill!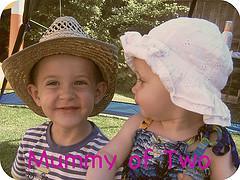 Sponsored Post