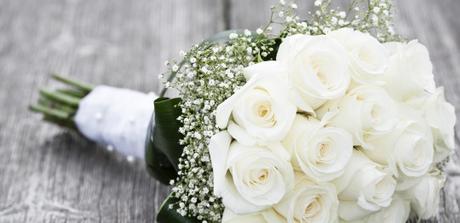 Although finding ideal and cheap wedding dresses might still not be that tough, picking the right accessories that complement your dress can be quite a daunting job. However, by being aware of some basic aspects, you can save valuable time and money, and also bag the most suitable items:
Match The Metals
Many might not realize this fact, but some metals look good only with specific dress colours. Ivory looks fabulous when combined with gold because it accentuates the creamy texture of the fabric. For neutral white, pick accents in platinum and silver or with detailing of pearls. Diamond-white looks best with rose gold, silver, yellow or pearls.
"Too Many Cooks Spoil The Broth"
Accessories can add an exotic touch to your appearance, but too many will easily spoil the looks of your gown. Before beginning with the purchase of accessories, note the prominent features of your wedding dress and make your choices according to them. Drop earrings go well with an ornate neckline, while a fascinator or bold necklace looks good with a simple gown. Hairstyle also plays a significant role. Opt for small studs or drop earrings if you are planning to leave your hair open, down or over the ears.
Know the Veils
Veil is an iconic accessory of a bride's attire. There are a variety of options available in the market, such as flirty birdcages, regal cathedral-length designs, ornate mantillas, etc. But you must keep certain things in mind when narrowing down your choices for the kind of veil you want to wear. First, its color should match exactly with that of your wedding dress. If the gown has a gorgeously embroidered back, go for a sheer veil instead of choosing one with two tulle layers. If you are not sure about which one to choose, select a bandeau or birdcage as they work with all sizes and shapes while lending a retro vibe.
Topping It All Off
Some brides may not be in their comfort zone with veils. If you are one of them, it is not a big issue at all. From fascinators to combs, there are many other ways you can use for topping off your appearance. Choose a hairstyle before picking any accessory, because some types look good with updos while others do not. For instance, a flower crown will best suit loose locks. If you have fine hair, dainty accessories will be perfect for you.