You see how I did that right there?
That's right, I asked YOU how YOUR training was going to deflect from the idea of discussing the topic of how MY training is going….. pretty sneaky, huh?
Well, it's too late now – I've opened up the convo so here goes:
I did seven weeks of boot camp, I was amped, I was running like crazy, I was lifting and tossing refrigerators, I was – well, okay I wasn't lifting and tossing refrigerators, but still, it felt like I was strong enough…..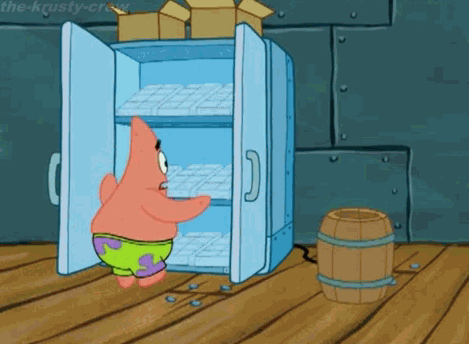 … and then we moved into March. I switched positions at work and became a full time real estate closer.  Here in Sunny Florida we are officially "in season", which means that all of the snowbirds are here and they are buying up the town before they head back up north for the summer. Work has been crazy and right when I started in the new position, I put in 70 hours in one week.  The next week I put in 55 hours and just last week, it seems to be finally slowing down, and I'm down to 52.5 hours for a week.  I work at a very well established law office who believes in 37.5 hour work weeks, so these hours I'm putting in are staggering.  Especially given the fact that I'm no spring chicken and especially since I was trying to train for a race.  I'm really grateful for the spare change, don't get me wrong. We had two huge expenses this year – a new vinyl fence AND a new air conditioning unit for our house – both of which are very necessary here in Florida all year round.
So yeah, I got a little sidetracked, but the good news is that I've been able to throw a couple miles in here and there to keep my pup happy and to keep me moving forward.  I still feel stronger than I've ever felt since my near-fatal car accident in 2012.  In fact, just last weekend, my running bestie and I headed up to Sarasota for a local 5k.  Because of the fact that it was Holy Week, I had church services on Monday (Celebrate Recovery), Thursday (Maundy Thursday), Friday (Good Friday), and I was on the schedule to play drums on the praise team for church on Saturday and Sunday, so squeezing a 5K in was tricky. Not impossible though, especially when I saw that they were actually giving out medals for the 5K!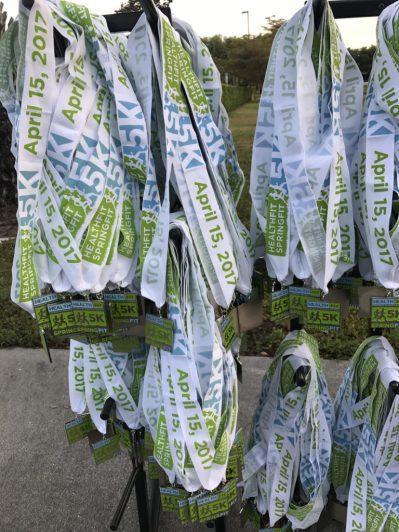 Even though I hadn't gotten very much sleep and my body really felt a bit run down due to the stress of the week, it was actually pretty fun. It was way too hot for the start time to be 8 am, but we rocked it! My time was 41:10, which is 6 seconds away from being my post-accident PR. I was very happy with the results. I came home, went shopping for some Easter groceries, came home and practiced the drums, and kept going for the rest of the day with no nap in between LOL.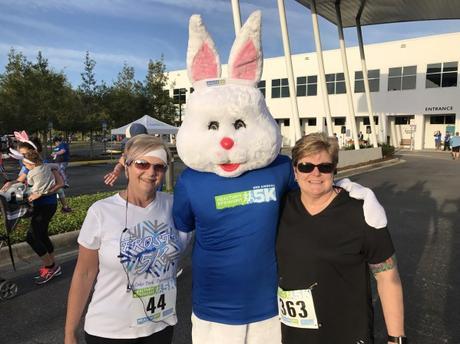 So today's Monday, and I was going to run this morning but opted to go to to work and I already put in 10 hours. It's going to be crazy this week at work, I can feel it already, plus with planning to come to Cleveland for the Rite Aid Cleveland Marathon (and to visit my family, of course), I have to be caught up with current work and ahead on some of the future work that'll be happening while I'm gone on vacay.  I'm really looking forward to the race AND the weather in Cleveland, that's for sure.   I was in a store the other day and I saw this shirt and it really made me think of next month's visit…..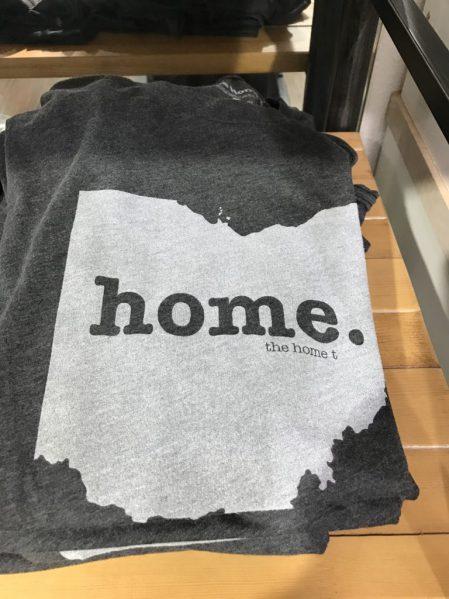 So what's next? This weekend Jan and I are running the Girls on the Run 5K.  Last year it was so hot and humid we could barely gasp for air, because it's another one of those 8 am start times. Hopefully this year it won't be quite so hot and I'm hoping the week at work doesn't wear me down so I can finally push through that post-accident PR! 
I've got just about a month until the Rite Aid Cleveland Marathon, so it's still not too late to put in some extra miles and work on getting even stronger.  I'm pretty excited to see what this month brings!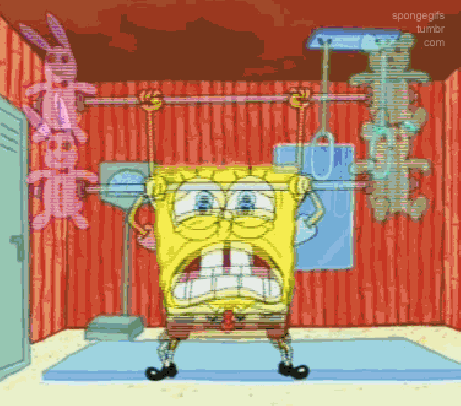 Interested in participating the Rite Aid Cleveland Marathon Race Series?  Head over to Instagram and follow me at debi_2014andbeyond – I'm doing a 5 day giveaway for a race entry and I don't want you to miss it!
~ ~ ~ ~ ~ ~ ~ ~ ~ ~ ~ ~ ~ ~ ~ ~ ~ ~

It would be great if you would stay connected with me!! You can follow me on Twitter @DebiL1611, like me on Facebook at 2014 and Beyond, circle me on Google+, follow me on Tumblr, Instagram and Bloglovin', subscribe on YouTube, or connect with me on LinkedIn and Pinterest.

Please make sure to visit my homepage and subscribe to my blog for more great posts on running, fitness and lifestyle topics as well as food, product, music and book reviews, and more!