Since the Facebook buy Instagram, this network is becoming a heaven for the marketers. As they are adding several new features to promote different businesses and brand awareness for startups. Now the marketers can build ads through Facebook's powerful ads manager; an app is becoming an essential resource for brands for social media marketing.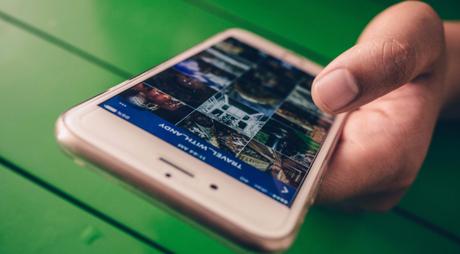 As shared above, they are adding new features for marketers, Instagram stories are one of them. It helps you to invite your followers to your brand. This is a new way to reach your targeted audience. This way you will be able to market your product through 5-seconds photo or a 15-seconds video. The significant advantage of advertising through stories, these appear on the top of the regular feed and automatically disappear after 24 hours.

Instagram Stories VS Snapchat
The most prominent difference in Snapchat and Instagram stories is to post a regular photo or video using the different filters. Most Instagram stories are pointed out from the direct competitors where the snapshot users can only add text and stickers.

The popular businesses that use Instagram are using Instagram life as they find fitness influencers, to promote their business online. Going live for the users stay with you even for some moments so that you will be able to grab them to generate a lead. As Facebook is the parent company of Instagram so that they have more edge in the market. Since Instagram has become a portal to use for sharing videos and photos, that makes sense.
Instagram Live is giving an ephemeral experience to the marketers compared to stories as these disappear after 24 hours from the users' feed on the other hand video stays.

Boomerang - An App that Engages
Boomerang was a famous feature of Instagram, after its success the social network has converted it into an app. As it has become an app, the users can make a 1-3 seconds video with a burst of pictures that can be backward and forward. Now the users can create a short story using Boomerang directly.

Hands-Free - A Generally used but Unique Feature
When it comes to Instagram, this is another great feature that we must talk about. This is a significant and improved feature over the current video recording, called "Hands-Free." Are you thinking something voice? No, it is not! So, what is it? This feature allows you to record videos and you don't need to use your hands entirely. It works like a regular camera phone. You just need to click your camera's recording button once and tap it again to stop the video.

5 Things popular brands use for more social engagement
Are you creating stories for the better enactment of our audience? If yes, below five points will help you increase your story views:

Repost content from your Stories to the feed .
Try to go live often not daily but once or two times a week .
Mention people to keep them engaged with your feed .
Gain more followers by using different techniques.
Create great content that is helpful and informative for the followers.