I saw this cool post on Jayne's blog; missjaynebecca, How much does my face cost? And I really wanted to do it. I guess I was just curious as to how much everything does cost that I use, and if you want to do this, then please do! I tag all of you and send me the link on here or on Twitter @Beauty18Claudia so I can have a nosey at yours.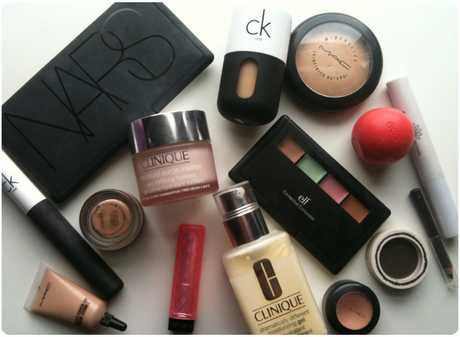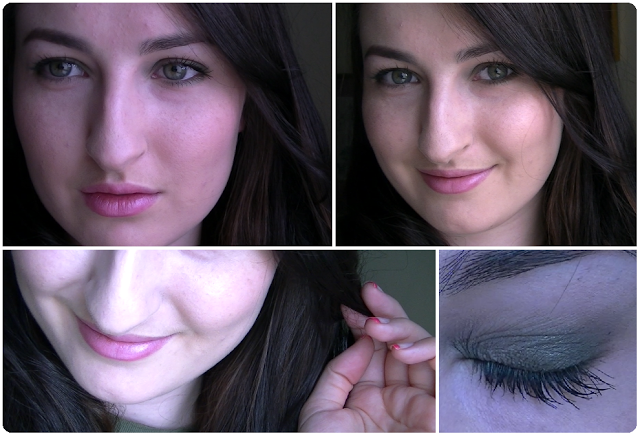 Clinique moisture surge intense £32.00 Clinique dramatically different moisturising gel £29.50 Nars Danmari blush palette £45.00 CK one color foundation £25.00 CK one color mascara £17.00 MAC select cover-up concealer £14.50 MAC painterly paint pot £14.50 MAC studio finish concealer £14.50 MAC mineralize skinfinish natureal powder £21.00 Revlon lip butter in strawberry shortcake £7.99 ELF corrective concealer £3.75 Topshop eyeshadow in Dirty Martini £6.50 Loreal brown eye liner £4.99 (but I don't think it's available anymore) Natural Collection clear mascara £1.99 EOS lip balm in summer fruits £4.95
Total : £238.18
That's one expensive face. This was the case just today with what I wore. Some days I wear Max Factor foundation for £12.99 but wear a MAC eyeshadow which is about £11.50, or I don't wear any eye make-up at all apart from mascara. I was curious as to how much my face cost....and I'm not too scared with the outcome...so I guess it's not too bad.
And don't forget, if you do this post, please leave a comment with the link to your post or tweet me your link to @beauty18Claudia. Thanks lovelies!