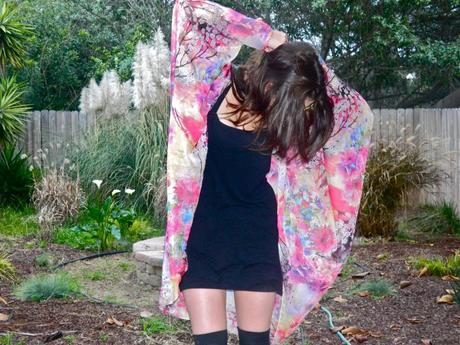 I have, for a while now, been obsessed with wearing thigh highs. Any chance I get, I usually opt to wear my thigh high socks in one of my many colors. Thigh highs can be tricky though, when paired with the wrong outfit, they can quickly go from fashionable to trashy. Trashy is never a look that will be in, so let's try to avoid that in any way possible.
Here is my tips for wearing thigh highs tastefully:
DON'T pair them with stripper heels, booty shorts or very short shredded denim shorts. Only pair them with lingerie behind closed doors, please (unless it is Halloween… but that may even be pushing it).
DO wear them with boots and flat sneakers (converse are really cute with them). Short dresses/skirts are OK since the whole point is to show a little thigh, yet remember balance & don't go TOO short. An oversized sweater with a cute skirt is a great match with thigh highs… because it is balanced.
To summarize, when you think thigh highs… just remember one thing- BALANCE! Got it? Now go get high, thigh high that is (drugs are bad).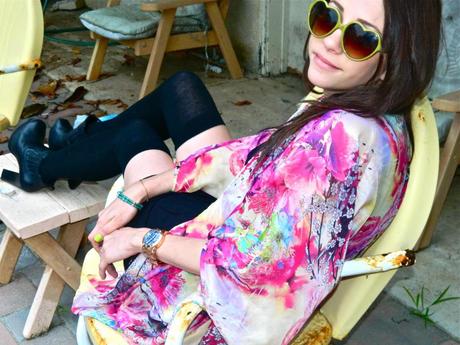 (black thigh high socks, black tank dress with pocket, black mini skirt, floral chiffon kimono- similar style, heart shaped sunglasses, Steve Madden Saffron boots in black- no longer available ☹ , Michael Kors rose gold runway watch )