Finding Balance
Since I launched my business, I have been trying to find a balance between my full-time job and my new business. I anticipated my business taking off slowly and able to manage it on a part-time basis.  However, I don't think I considered the fact that my business may take off within a month or two and then I would find myself in a tight situation.
Fast forward a few months and my business has taken off! I'm happy to say it has, however, now I am having a tough time finding a balance between the two.
How Does One Find #Balance? #life #career
Click To Tweet
How does one do it?
That's a good question! I'm working on creating a daily schedule.
8 a – 4 p – Full-time Job
6 p – 8 p & Weekends – Business
However, it's not working. I am being contacted 24/7 for my business. Don't get me wrong, I'm not complaining. I am passionate about my building my business and helping others. I take pride in the work I do and networking with people.
My full-time job is what pays the bills. How many people are actually passionate about a "job" that "pays the bills".  Not many that I know of. This type of job is a necessity for "survival". Providing for your family is the ultimate goal.
So, how do you find balance?
I'm not sure yet. I'm struggling with this. I'm spending so much time promoting, I can barely write and publish a blog post. Again, I'm not complaining. I enjoy having people trust in me and my business.
I found myself joking with a fellow Freelancer about needing a Virtual Assistant to help me out. Of course, she too could use one. But how do we justify the cost?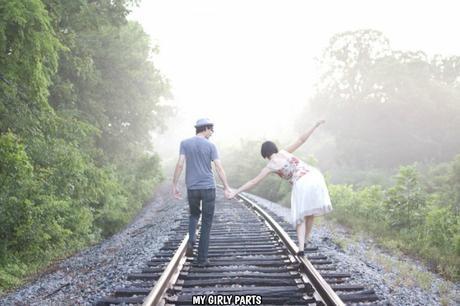 Photo credit:
kylesteed
via
Visualhunt
/
CC BY-NC
Is this the only way to find Balance until I can be a full-time Independent Contractor? It is possible I could be overreacting a bit. I could stay up all night working on my business. However, I can't neglect my family like that. I'm already feeling guilty. What's the saying? No pain, no gain?
In order to BUILD, we must be SOCIAL and not lurking in the shadows. Let's look at why I'm so huge into promotion!

by
Wix
.
From Visually.
Yes, the struggle is there because I am pushing and visible on Social Media. But I'm just not "visible", I'm networking! It all takes time.
Over to you
I will find the balance I seek. I just need to plan accordingly to make it happen. I know I'm not alone in this journey and I want to hear from you.
How did you make your dream come true?
Click To Tweet
What sacrifices did you have to make?

Brenda Pace
I have over 28 years as an Administrative Assistant, including at the Executive Level. I also have over 5 years experience as a Content Writer, Webmaster, Web Designer, and Social Media. If you're in need of assistance, please
Send me an email
and let me know how I can help.

Latest posts by Brenda Pace
(see all)
How Do You Find Balance?

- March 13, 2016

The Best Advice On How To Be A Great Friend

- March 12, 2016

Damaged Home? Here's Some Tips To Help You Recover.

- March 11, 2016
Related
Tweet
Share
1
+1
Pin
Share
Stumble
Total Shares

1