I was reading a feature in Readers Digest magazine (Around the World with one question – How Do you commute to work?) recently and it was about an environmental survey revealing that despite all our growing environmental awareness and education that people around the world still prefer to travel to work in their automobile.
In fact of the 15 different countries that participated in the poll, only 2 of them preferred a different commuting method over the car. In Russia they prefer to use mass transit and in India bikes & motorcycles are the preferred method of transportation. Many respondents in these countries stated that if they took mass transit or cycled then they would save time and not have to leave for work so early.
"Despite growing environmental awareness, the car is still King with commuters. This months global poll reveals that biking or walking to work is still rare the world over and shows mass transit lagging considerably behind the car (only 21 percent of commuters rely on busses, trains and other forms of public transportation)."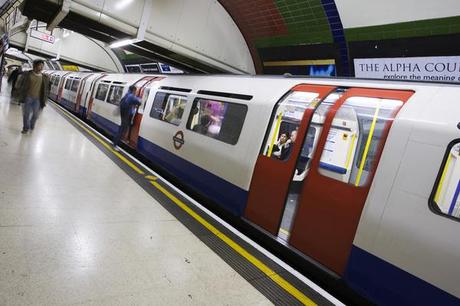 American respondents had the lowest percentage of people that used mass-transit (only 6%!!) and Spain had the highest percentage of people that walked to work.
Computing by Car is still peoples number 1 choice in:
South Africa 87%
United States 80%
Malaysia 72%
Canada 67%
Australia 66%
United Kingdom 60%
France 59%
Mexico 59%
Netherlands 52%
Germany 51%
Spain 47%
China 34%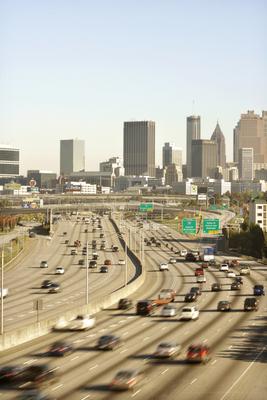 Overall about 56% of people surveyed reported that they drive to work, clearly showing that the freedom and comfort of having ones own car everyday is more important then helping to cut back on carbon emissions and helping to maintain our environment. Most respondents reported that if they took mass-transit, it would take them longer, be inconvenient, and limit how much they could accomplish in a day.
So until peoples habit change and more people start living closer to where they work then I highly doubt that these numbers will change much.
Having lived in Toronto, Ottawa, Halifax and now in a small town that has no mass-transit I can clearly relate to many of the complaints and reasons that people prefer to take their own cars to work. In Ottawa for example for a 40 minute commute by car it often took me about an hour and half by bus and when in Toronto I had to transfer 3 to 4 times on one route due to the way routes are structured. Now in a small town, I live close to where I work and there is virtually no traffic so I can be to work in less then 10 minutes, putting less emissions into the air, using less fuel and having more time in my day to enjoy family and other things in life.
If you have any stories or green experiences related to the environment that you would love to share with EnvironmentGreen.com then contact us and we will let you know how you can get them published and shared with others who share a common goals of making the world a better place.
[Source: Readers Digest may 2011 - readersdigest.ca/magazine/whats-online-readers-digest-may-2011-issue]