I know at first you are saying "Housefires, I have never heard of them"….. While they are exploding all over the country right now, you will know one of their songs that became pretty famous pretty fast thanks to Chris Tomlin signing the song – Good, Good Father.  
As a drummer on our church's praise team, I won't lie to you though, when we play Good, Good Father, I ALWAYS prefer the Housefires version myself. To me, I feel that HOUSEFIRES' version has much more depth, but hey, no offense to Chris Tomlin either. Anyone lifting the Lord up in worship and praise is A-okay to me!
Also, since I'm heading to the OUTCRY Tour in Chula Vista later this month with my mom, I was excited to get a listen to Housefires' new CD, Housefires III, just so I'd know their new music before the concert – they are one of the headliners and all…..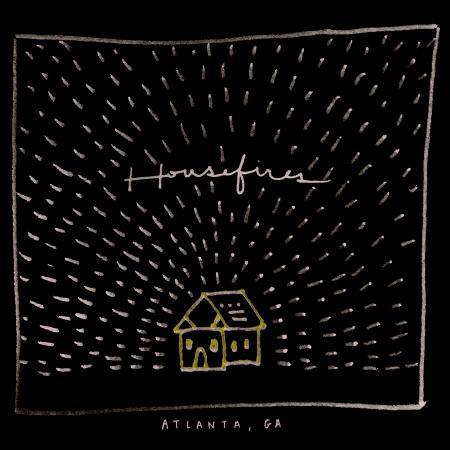 Here's the list of songs you'll find on Housefires III:
Filled with Your Glory
Your Love is Alive
Great is the Lord
Life is a Gift
Yes and Amen
Mountain to the Valley
Seek First
Build My Life
Abide
Fill Me With the Fullness
On and On
This is Where I Belong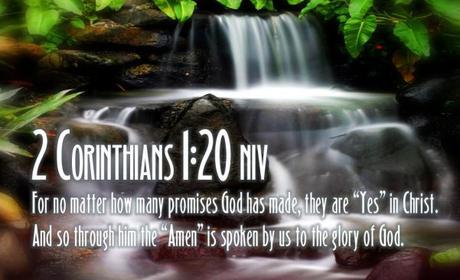 While I like all of the songs on the new CD, I have to say that myself personally, I love the fifth song, Yes and Amen off the new CD.  It's got a great message and the lyrics are so meaningful to me. It declares the character of God in a song: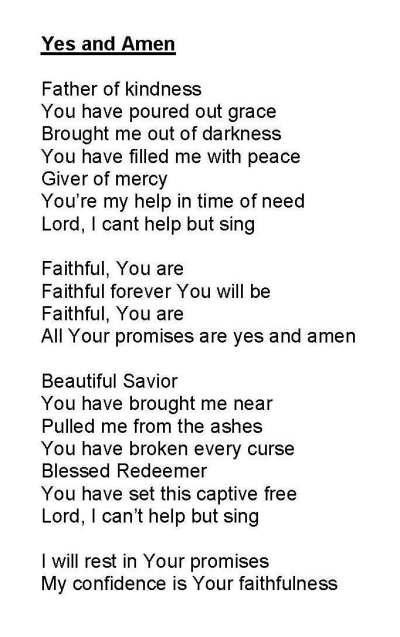 Here's the video – see if you agree:
Taking their new songs and worship favorites on tour, HOUSEFIRES will be featured on the major market Outcry Tour beginning August 10 in Jacksonville, FL. The tour also features Hillsong Worship, Kari Jobe,Rend Collective, Elevation Worship and more. (I've got tickets for the San Diego show with my mom on August 25 and we are both so excited!!).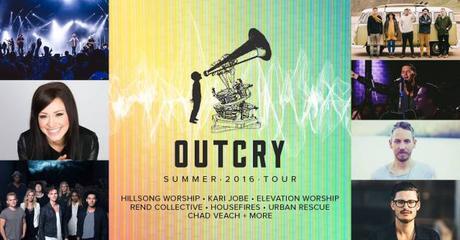 As momentum has built from its 2014 debut, HOUSEFIRES' raw transparency continues to draw worshipers and yet-to-be worshipers alike into the sacred space.
"Our hope is that these songs would spark fires that burn bright in ordinary houses all over the world." 
HOUSEFIRES, a group of musicians from Atlanta, GA who pursue authentic worship of God, release their third full-length album, HOUSEFIRES III, August 12 through The Fuel Music. The album perpetuates the organic root and sound of the unique Grace Midtown church worship community that consists of almost 50 house churches—small gatherings of regular people who meet in individual homes—in and around metropolitan Atlanta.
Grace Midtown formed as a couple hundred people came together in the heart of downtown Atlanta in 2009 to establish a next generation-kind of church that hearkened back to something ancient, New Testament even. HOUSEFIRES organically formed out of this movement in 2014 and is perhaps best-known for their song from HOUSEFIRES II, "Good, Good Father," a modern classic anthem popularized by Chris Tomlin that has spread like wildfire worldwide.
You can catch HOUSEFIRES on their Official Website, or connect with them on Facebook or Twitter!
About The Fuel Music: Established in 2008, The Fuel Music & Management, LLC, is one of the leading independent distributors of music though all physical and digital channels internationally and enjoys a growing base in artist merchandise sales. Based in Tennessee, the Fuel team brings nearly 70 years of combined music industry experience in record label operations, major label distribution and marketing, and artist management for artists ranging from upstart bands to GRAMMY Award nominated, multi-platinum artists. More information on the company can be found at www.thefuelmusic.com.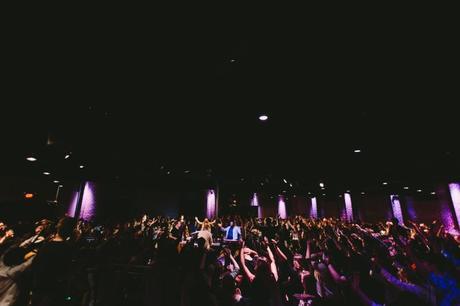 ~ ~ ~ ~ ~ ~ ~ ~ ~ ~ ~ ~ ~ ~ ~ ~ ~ ~

It would be great if you would stay connected with me!! You can follow me on Twitter @DebiL1611, like me on Facebook at 2014 and Beyond, circle me on Google+, follow me on Tumblr, Instagram and Bloglovin', subscribe on YouTube, or connect with me on LinkedIn and Pinterest.

Please make sure to visit my homepage and subscribe to my blog for more great posts on running, fitness and lifestyle topics as well as food, product, music and book reviews, and more!