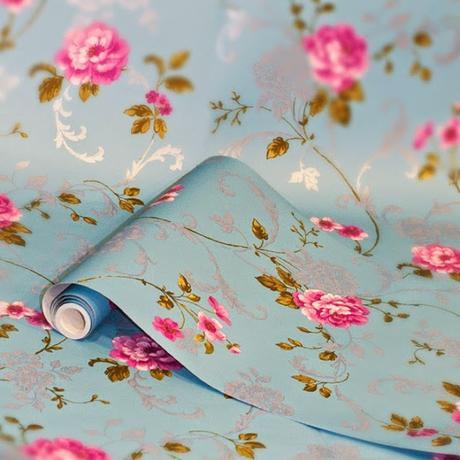 I was recently delighted to be invited to be a "brand ambassador" for Graham & Brown, a company who have been producing wallpapers since 1946.As I am up to my ears with house renovations & in the process of creating a look for each room, I was more than happy to accept their invitation. Each month I will be introducing a new - and completely different - wallpaper & planning a room around it.
First up, is their "Northern Rose" design, such a pretty pattern featuring vibrant pink & pale blue. It's such an uplifting print that could be either traditional or modern, depending how you style it & where in the home you use it.
My home currently consists of many shades of gray & white, it's pale & calm.I've gone for a feeling of tranquility & tried to bring in as much light as possible.
What I would really love though is a colourful workspace & I can see the Northern Rose wallpaper working beautifully for this on either one or two walls.Inspired by this bright workspace - and this & this - I have imagined a space that is bright, fun & inspiring....add painted floorboards & a gallery wall of inspirational artwork plus my favorite afternoon snooze armchair thrown in for those mid-afternoon tea breaks. Perfect.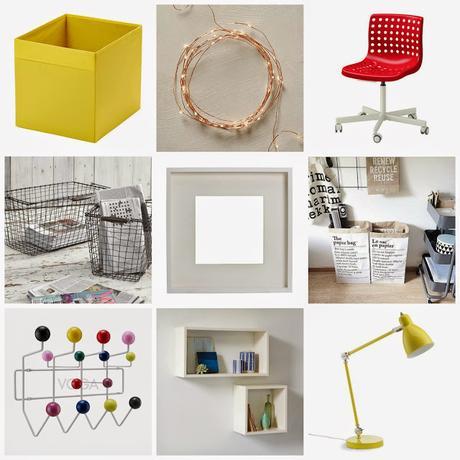 desk/tableoffice chairhang-it-allindustrial table lampbasic cube shelvingstring lightswire storage basketsstorage boxessnooze armchairwhite picture framespaper bag