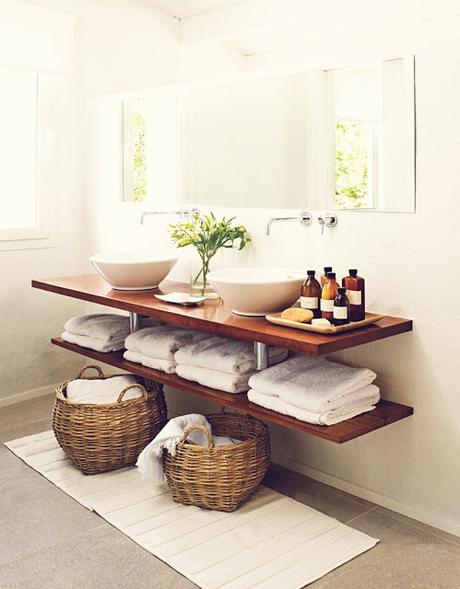 The bathroom is the one room in our house that is finished....we moved it up one floor & it is a beautiful & calm space - made even more beautiful & appealing not only because it's all brand new but also because the rest of the house needs so much work!
It's a haven in more way than one.
I had a clear budget in mind for the bathroom & I stuck to it very firmly & didn't get carried away.
When I say it's "finished", it's 95% finished....is any room ever 100% finished/done/complete?
I chose the "big" stuff easily, it's the finishing touches that are taking ages, probably because in my head I have moved on to the next project.
It is a space that I absolutely love though & every time I walk into it, I am reminded of that.
It's exactly what I had intended - clean, fresh, light, contemporary & clutter-free.
Would I have done anything differently?
Just a couple of things possibly, one of them being wallpapering one of the walls.
It's an idea that I've seen a lot on Pinterest & something that I've never done before.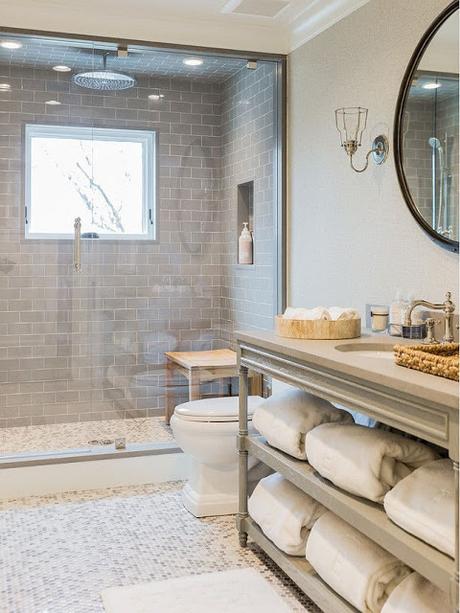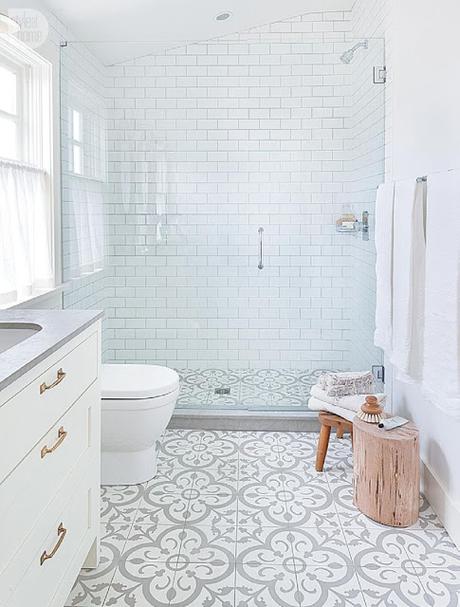 There isn't any color in our bathroom & next time I think I might add some beautiful tiles, like those in the image above, or add wallpaper as in the image below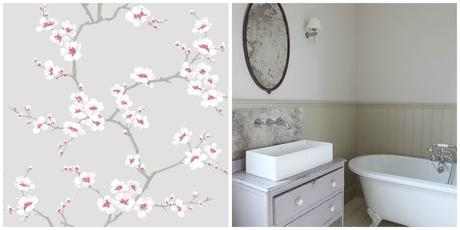 This week is National Wallpaper Week & as part of my ongoing collaboration with wallpaper brand Graham & Brown, this month they asked me to pick a "mood"....I chose "calm" since that appears to be one of my main criteria with all the rooms that I'm working on right now & something that I specifically focused on in the bathroom.
They have some beautiful wallpapers, I really "apple blossom tree" as shown above, it's subtle, pretty & calming. I also like their "aura grey" and "mirage grey".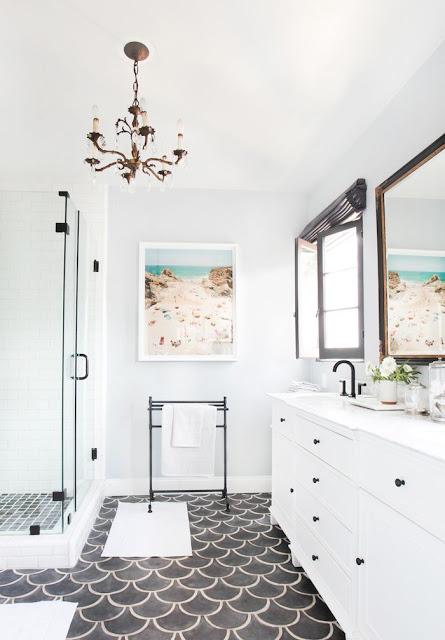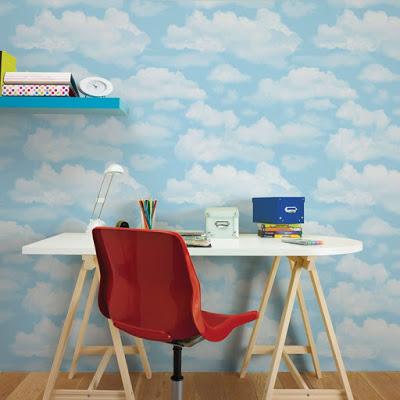 Graham & Brown's "Cloud Nine", wouldn't this be wonderful in a child's room?


all images via Pinterest, wallpapers from the Graham & Brown website