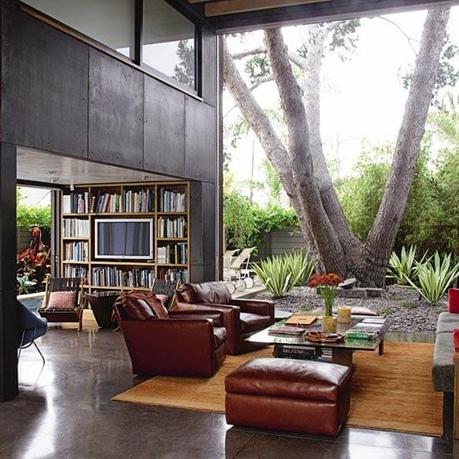 Hard to know where to start this amazing room....the sheer scale of it, that tree, the courtyard/garden, that TV/reading area....and those fabulous leather chairs.
A couple of years ago I fell in love with a leather chair that I found in a junk/secondhand shop....it's very upright in design, it is dark red in colour, faded & worn but with tons of character.
I'd love an enormous leather sofa, maybe a Chesterfield....soft worn leather, something you can pile plenty of cushions on & snuggle up as a family.
A couple of images on Pinterest led me to Old Boot which has the most fabulous selection of leather sofa & chairs styles.....from buttery sofa leather sofas to button-back wing chairs which look as though they came straight from a Gentlemen's Club on Pall Mall....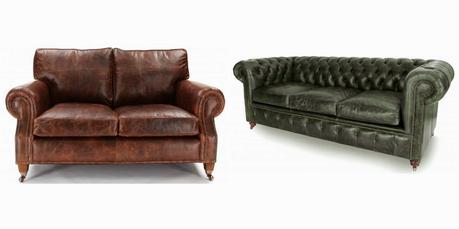 sofas via here & here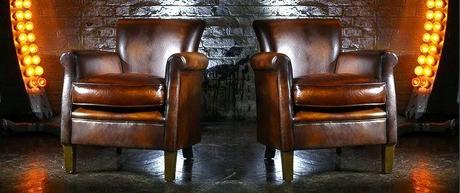 beautiful leather club chairs via Old Boot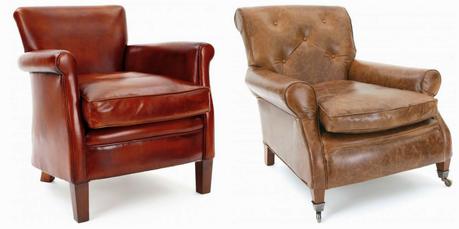 leathers chairs via here & here....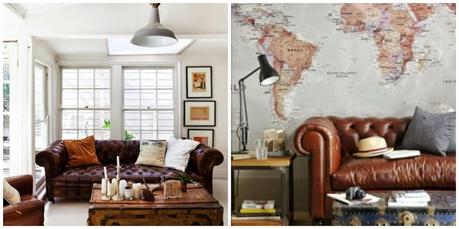 images via Pinterest