After trying and not really liking the Hourglass Ambient Lighting Powder, you would think I would pass on trying out the Ambient Lighting Blush. Oh contrare my dear friends!

J

I snapped one up right away during the Sephora VIB pre-sale! I chose the shade Ethereal Glow because it seemed the most versatile to me. It's described as a cool pink, and I would agree with that. It reminds me of Tarte's Dollface, though I haven't actually compared the two. Do I like the blush better than I did the powder? Keep reading to find out!

J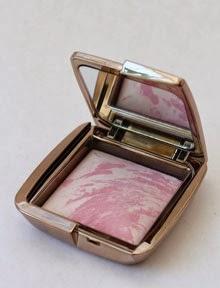 First, I should tell you a bit about the blushes. They are basically blush pigments mixed with the same technology used for the Ambient Lighting Powders. The Powders are intended to mimic certain lighting conditions so your skin always appears to be in its best light…at least that's the theory!

J

The blushes use this same "Photoluminescent Technology" to create a multi-dimensional glow that makes the skin radiate with the perfect flush. Each blush is handmade to perfectly balance the pigment with the powder, giving each blush a unique mixed appearance.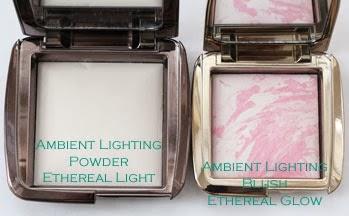 For each Ambient Lighting Powder there is a coordinating Ambient Lighting Blush. There are six shades that seem to range from ultra light peach to intense plum to vibrant coral. I chose the cool pink Ethereal Glow, which mixes the Ethereal Light Lighting Powder, which is supposed to give a moonlit glow, with a beautiful cool pink hue. I suppose that means its supposed to look like angels came down and kissed your cheeks, but can a blush really look that way?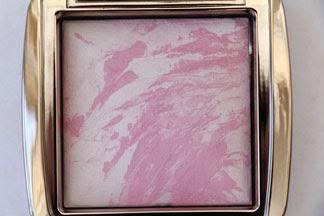 Um, actually, YES!

J

This blush makes my cheeks absolutely glow with the perfect light wash of color. It just looks so healthy and pretty on the skin. There is no glitter, no real shimmer, but there is a definite radiance added when the blush is applied. It's not flat like a matte blush, but not glowy in the same manner as a shimmery blush. It looks much more "lit-from-within" than a typical shimmery blush. Unlike the initial Ambient Lighting Powder in Dim Light that I tried (check out my review here), this blush does help blur imperfections and pores as well! This blush is really beautiful and, though it's expensive, I think it might actually be worth it. I should add that this particular shade will probably not be suitable for medium to deeper skin tones because it is quite light, but on lighter skin it is gorgeous! It even has me reconsidering the Ambient Lighting Powder – or at least thinking about giving the version in Ethereal Light another try (I completely forgot I had it)!

J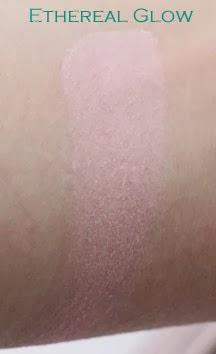 The texture of this blush is much like that of the Ambient Lighting Powder. It is very soft and kicks up a fair bit of dust when a brush touches the powder. However, it never looks powdery on the skin. It is very smooth and blends like a dream. It is also quite pigmented, though the pigment is a light tone. Though not quite matte in appearance, it does not look shimmery or glittery in the pan or on the face. It just somehow creates, I hate to say it, an Ethereal Glow on the cheeks. It's simply gorgeous and I wish I had even more shades to test out!

J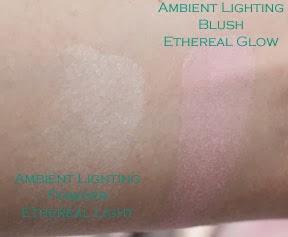 The Ambient Lighting Blushes come in the same elegant mirrored compact as the Powders, but are a touch smaller and gold. The blush contains 0.15oz of product and retails for $35. Ouch! But wow! They should be available in Sephora stores around February 21st. I will add that I'm not thrilled with the way my specific blush looks – the pigment and powder are almost half and half in the pan so you really have to swirl them together, which kicks up a fair amount of powder and gets a lot of product on the brush. I'm learning to deal with it though. I'm finding that gently tapping the brush into the pigment and powder separately and then applying it is working well. No matter what I do, the end result looks beautiful, so I'm not complaining!

J

If nothing more, definitely give these blushes a look when they are released in stores because they're just so pretty!!!

J