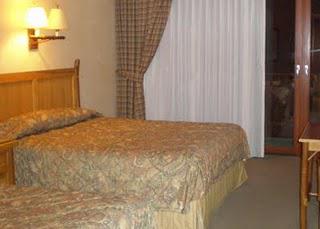 Summer is here and many of you will be traveling.  As someone who travels a lot, I thought I'd share with you my hotel safety tips.  It seems like most people stay in hotels when they travel. Here are a few ways to keep your family safe and healthier next time you stay in a hotel.
Crib Safety. Depending on your child's age you may need a crib. If your hotel has cribs, be sure and ask before you arrive if the crib meets the standards set by the U.S. Consumer Product Safety Commission.  If the hotel receptionist on the phone doesn't know, ask for the make, model number, and year it was made and look it up online before you go.
Ask for a non-smoking room. Secondhand smoke kills. According the American Cancer Society  secondhand smoke can have a more detrimental effect on children than adults. 
Childproof your room. Depending on how much time you plan to spend in your hotel room and the age of your child will determine how much you need to do. Minimally it's a good idea to bring outlet protectors and remove any sharp or heavy items from desks or tables that could fall on your child. Move the mini shampoo and soap bottles out of the child's reach. Lock the mini bar and refrigerator if your room has one.
Remind your child not to answer to the door. If your children are old enough to stay in the room while you are gone, make sure they do not open the door for strangers. If someone knocks at the door and they are worried tell them to call the hotel's operator and then your cell phone.
Monitor the television. If you allow your children to watch movies while you go out you can ask the hotel to remove certain channels and movies from the list. You can also put a limit on the number of movies they can watch.
Clean the remote control and telephone. Hotel television remote controls and telephones are two of the dirtiest items in most hotel rooms. It's always a good idea to bring a few disinfectant wipes when you travel. It's also a good idea to clean the door knobs, light switches, facet handles, and toilet handle. Remember, just because something looks clean, doesn't mean it is clean.  For more information on germs in hotels see Heidi Lowry's article here.
Use the deadbolt.  It's a amazing how many people do not use the deadbolt when they stay in hotels.
These tips are not very time consuming and worth the effort. What are your hotel safety tips?
My hotel safety tips were originally published in Imperfect Parent.