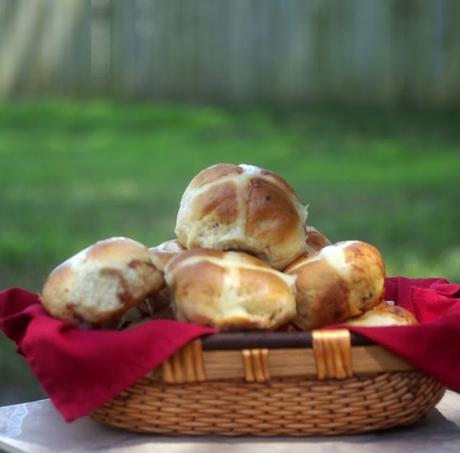 Today is the the Feast of the Exaltation of the Cross.
These buns are not only enjoyed as an Easter treat, we can now enjoy them all year long.
The cross shape on these buns reminds us of the feast.
Did you know these buns are also a symbol of friendship?
There is an British custom that if you share one of these buns with a friend, you will remain friends forever. Infact, there is this saying that goes with them.
Half for you and half for me,
Between us shall goodwill be.
Now be forwarned these are not exactly the traditional way these were made.
Usually they are made with currants. I didnt have them so I used chocolate chips. I also added a few other things that are not traditionally in a hot cross bun.
I hope you like my version of them and make them a annual treat.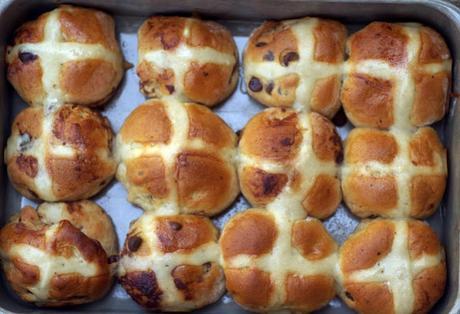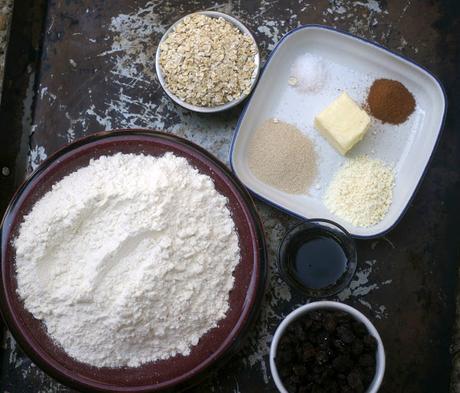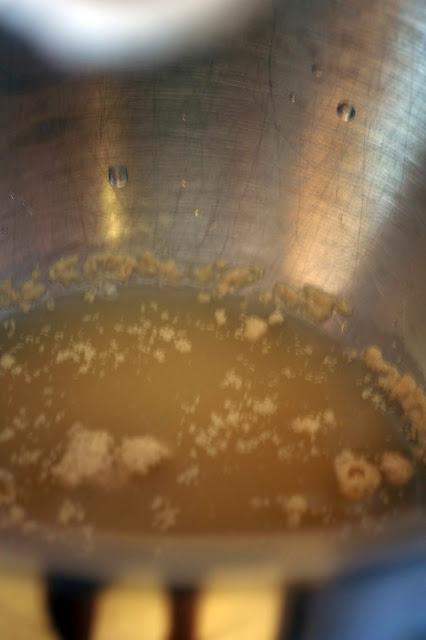 Print Recipe
Hot Cross Buns
Ingredients:
3/4 cup warm water
2 teaspoons dry yeast
1 tablespoon powdered milk
1/4 cup maple syrup
1/2 cup oatmeal
2 1/2 cups flour
2 tablespoons butter
1 teaspoon salt
1 teaspoon apple pie spice
1/2 cup chocolate chips
Cross Paste
1/4 cup flour
1/4 cup water
Glaze
1/2 cup orange marmalade
Directions:
Combine the warm water into the bottom of your mixer. Add the yeast and allow to sit for about 5 minutes. It should get bubbly. Meanwhile, butter the inside of a large plastic bowl.
Use your dough hook attachment and on low speed, add the powdered milk and the maple syrup.
Mix for a minute or two then add the oatmeal, flour, butter, salt, spice and chocolate chips. Continue kneading scraping down down sides of your bowl and the dough hook if necessary, about five minutes. Add chocolate chips and knead with dough hook until incorporated.
Knead into a ball and place in prepared buttered bowl. Cover with a clean towel and allow to rise until doubled in size about 1 1/2 to 2 hours. Turn dough onto work surface and make into a log. cut log into 12 pieces. Form into balls and place into a buttered baking dish (I used a 9x13). Again allow to rise until doubled in size, about 1 1/2 hours.
Preheat oven to 350 degrees.
Here is how I made the crosses on the top.
Mix flour with water. Put the cross paste in a pipping bag, or you can use a ziplock bag with a cut at the end.
Pipe crosses on the top of each bun.
Bake in the oven for 15-20 minutes or until golden brown.
Put the marmalade in a medium bowl and microwave for 30 seconds, or until warm.
Brush heated marmalade over buns.
Serve warm.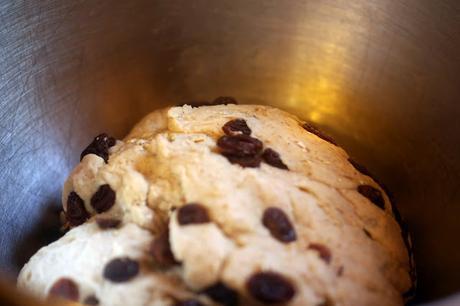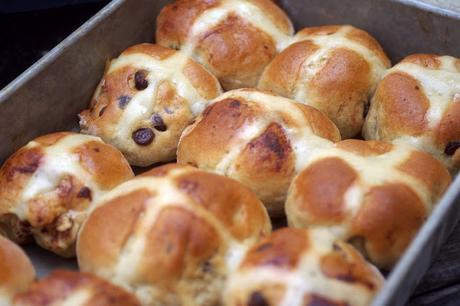 Peace be with you,
Veronica