So I was in Hong Kong last week. I can't count how many times I've been to this country but there's something about Hong Kong that keeps drawing me back. Must be the food.
I traveled with my parents and son this time. To make it fuss-free, we booked through a tour agency. They took care of our flight and hotel bookings, provided us with airport transfers and threw in a day of city tour. I wanted a hotel along Nathan Road for ease of traveling to Temple Street 廟街, Ladies Market 女人街 (Tung Choi Street 通菜街) and Fa Yuen Street 花園街. The agency booked Prudential Hotel for us.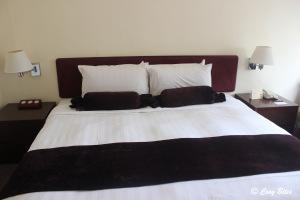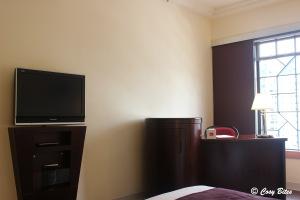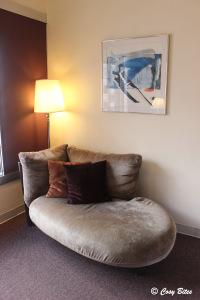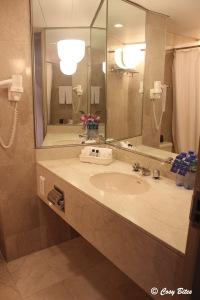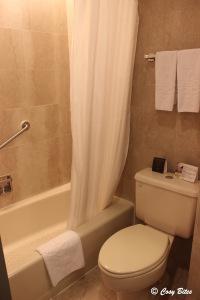 Though the hotel facilities are not new, the room is small and I don't get free wifi (because booking was not done directly through the hotel website), I don't mind a single bit. I'm not going to spend a lot of time in the hotel room anyway. What I really want to rave about is the hotel's location. Not only is it on Nathan Road, it's right above Jordan MTR Station. How convenient is that!!??
There is a shopping mall linked to Prudential Hotel. If you are looking to buy perfume, skincare or cosmetics, there is a Colourmix outlet in the mall. From personal experience, the prices at Colourmix are cheaper than airport duty-free, Sasa and Bonjour.
Now to the city tour. The last time I went on a guided tour in Hong Kong was ages ago. My last few trips to Hong Kong were either business trips or free & easy personal trips where the main purpose was to shop and eat. It's good to relive some memories. The tour guide picked us up at the hotel at 7:45am and brought us for dim sum breakfast. More about this in my next post. After the scrumptious breakfast, we went to Repulse Bay – a place where the rich and famous live because of its good feng shui.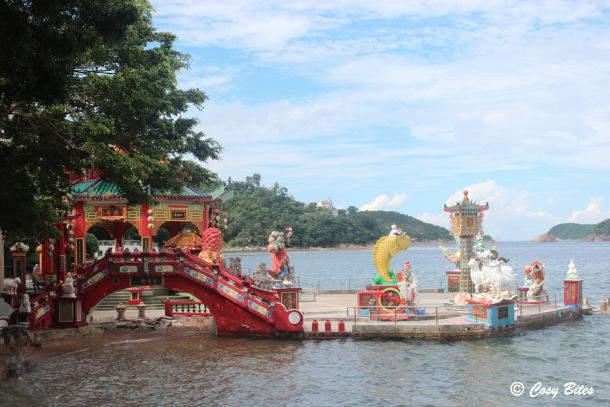 We were told that crossing this longevity bridge adds 3 years to your life.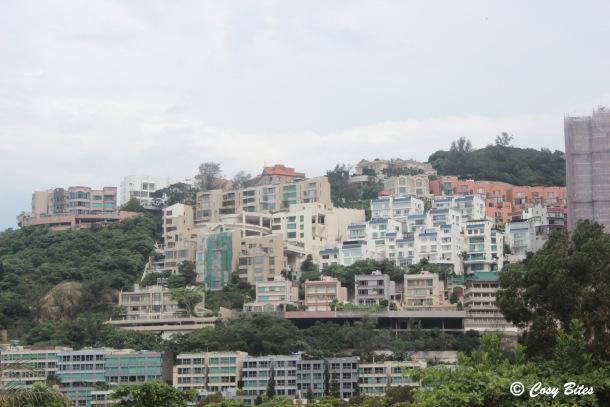 Jackie Chan lives in one of these houses. Can you guess which one?
Next, we went to Shum Wan Pier where the Jumbo Floating Restaurant is. This place is also a typhoon shelter 避風塘 and is home to the Aberdeen Marina Club and Aberdeen Boat Club so we get to see many beautiful yachts.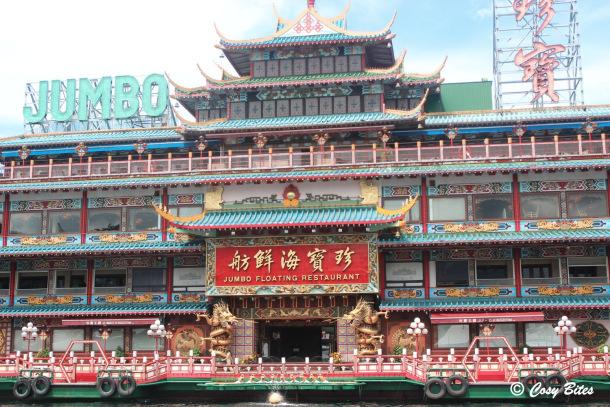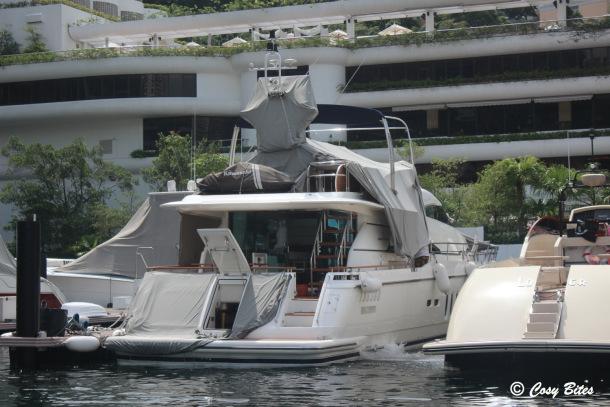 We were told this yacht belongs to one of the four Hong Kong heavenly kings.
Lunch was at 煌府婚宴專門店 Palace Wedding Banquet Specialist. As the name suggests, this restaurant is mainly into wedding banquets. We went to the outlet in East Tsim Sha Tsui. The food was ok, nothing special or memorable for me but it seems this restaurant is frequented by many celebrities as one can see from the photos displayed at the entrance.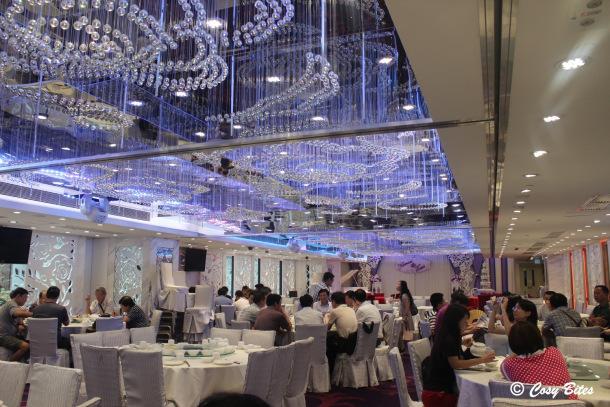 As with all guided tours, we were brought shopping at a jeweler and a chinese medicinal hall. And it's proven again that it's easier to earn my mom's money than mine. Haha. Our tour ended with a drop-off at Avenue of Stars 星光大道.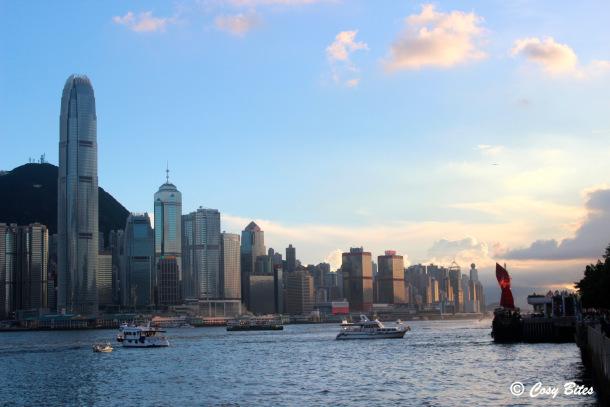 Continue: Hong Kong Dim Sum, Dim Sum and more Dim Sum!