Hello darlings!  I have got another beauty trick up my sleeve to share with you today.  As always, it is super easy to make, all natural, chemical-free, and you probably have all the ingredients in your kitchen for this recipe.  Bananas are known to be rich in potassium.  Did you know that eating bananas will help if your having crampy legs at night?  Cramping is a sign of low potassium level which bananas are known to have, but not only are bananas beneficial for crampy legs but it is good when applied to the skin too.  There's a joke/advice that is pretty famous which goes, "If you have pimples, eat a banana."  "Why?"  "Have you seen a monkey with a pimple on its face?" Got it? Hehe, I know, corny, right? But come to think of it, maybe the one who whipped up that joke has some basis, you see bananas are truly good for the skin and jokes, they say, are always half meant :)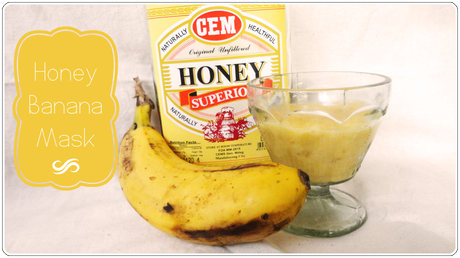 Now head to the kitchen and get all of our ingredients.  You will need the following:
1.  A clean bowl and a fork
2.  A medium-sized banana
3.  Honey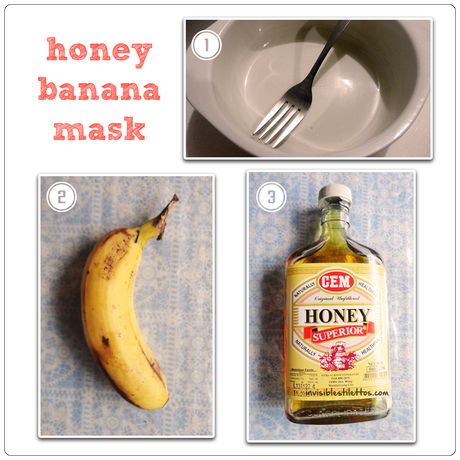 Let's start!  First, get your banana.  The riper the better, super ripe bananas with some black spots on its peel have more potassium in it.  Remove the peel and slice your bananas using a fork.  The potassium in our banana helps with removing bacteria from the skin and peeling off dead skin cells.  It is also good for dry skin as it hydrating and moisturizing properties.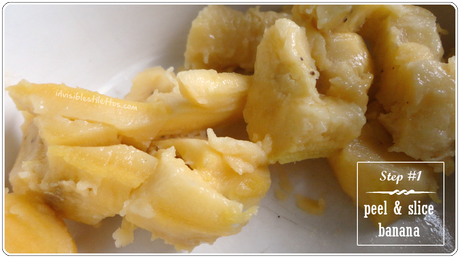 Next, mash the bananas with a fork.  It must have a rich soupy consistency.  Mash until there are no small bits and pieces.  Did you know that bananas contains vitamin C? Vitamin c helps with faster healing of the skin and makes your skin look more radiant.  Bananas also contain vitamin A, another famous beauty ingredient, which helps remove dark spots and blemishes.  It also has vitamin B which lightens the skin and reduces signs of aging and also vitamin E, which helps fight free radicals and early signs of aging.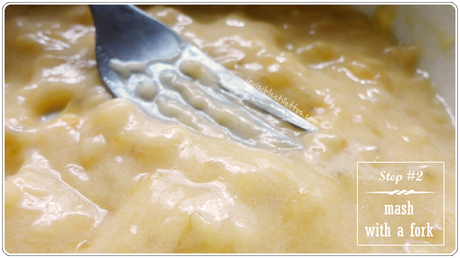 Next step, add honey.  We all know the many benefits of honey such as moisturizing, antibacterial, and acne-fighting properties.  This would also make our mixture thicker and easier to apply to the face.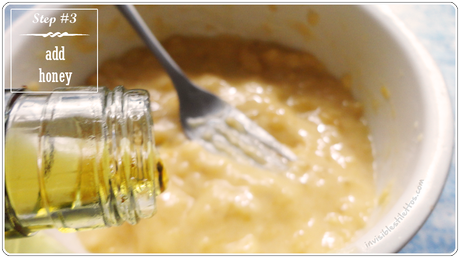 Just mix the two ingredients until well combined and your face mask is done.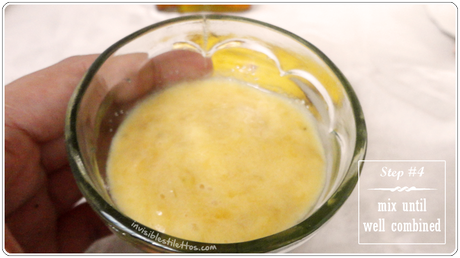 All you have to do now is apply the face mask to your face using your fingertips or a face brush.  Let it sit on your skin for 10 to 20 minutes or until it dries up.  Expect your skin to tighten during this process.  Rinse your face with cold water.  Enjoy your smooth, radiant, glowing, and soft skin after :)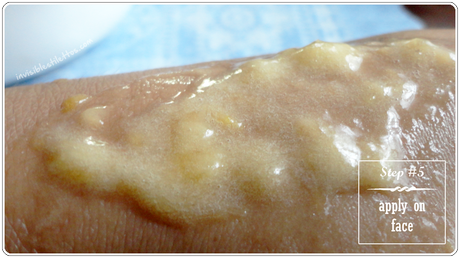 Have fun doing this ladies :)
Good luck!