In May my boys all had the pleasure of attending their first homeschool track day.
It has been something we have been looking forward too for many years.
A lot of our friends that also homeschool had been going for many years and we were finally back in Wyoming and the boys were old enough to participate.
The ages groups started at 5 but they had a special race for 4 year olds so Jude got to be included as well.
They had many events that they rotated through.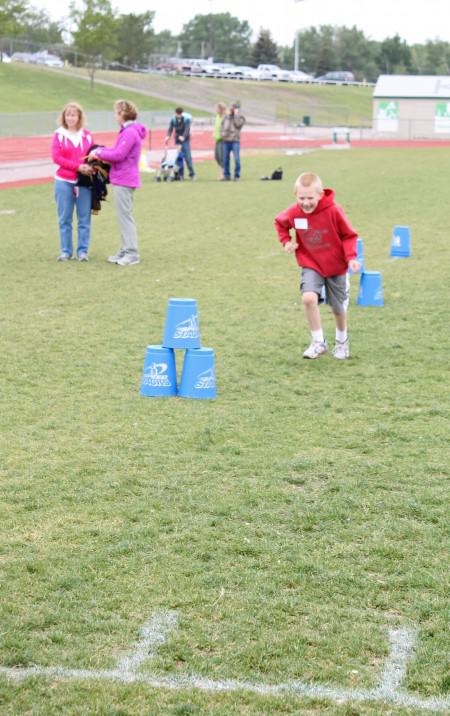 Here is Jacob competing in the cup stacking relay.
(You will notice in every photo of Jacob that he has a huge smile on his face.)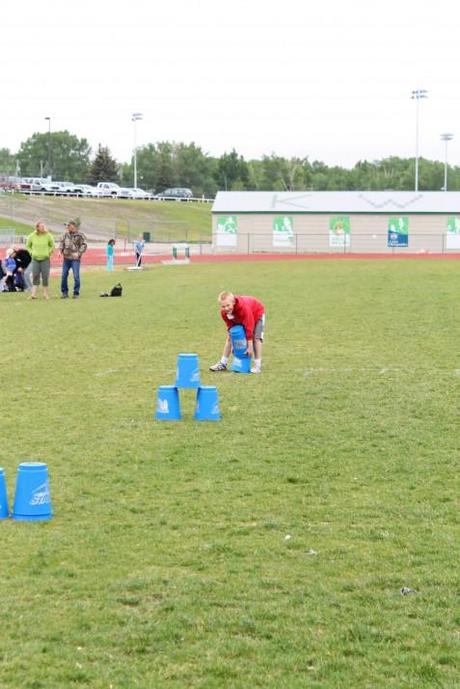 This was a really fun event for the boys.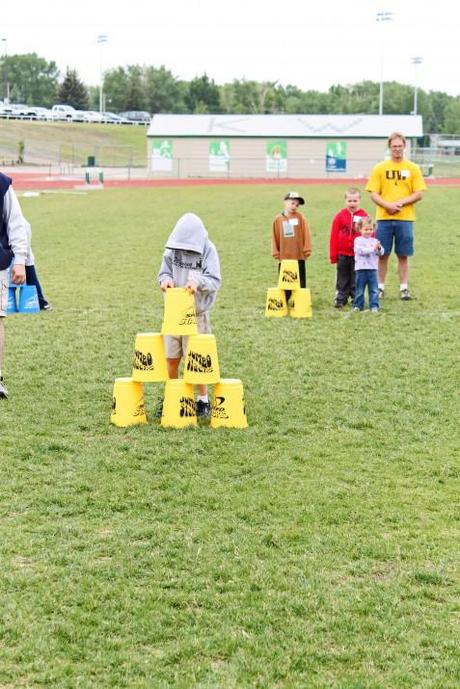 Jonah insisted on keeping his hood up almost the whole day so many of his pictures look like this.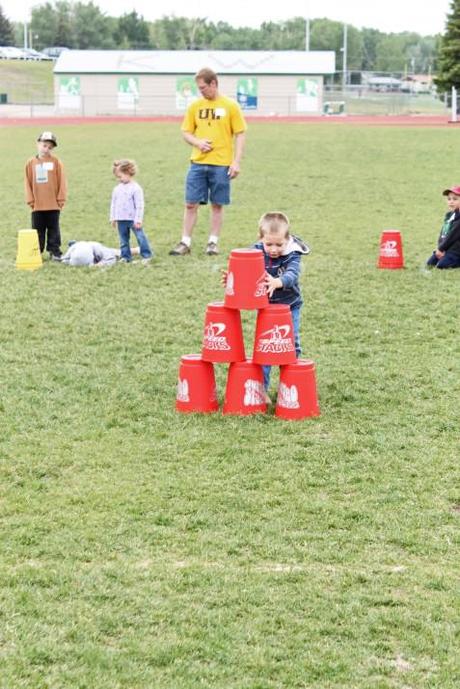 One of the teams was short a player for the cup stacking relay so they asked Jude to participate and he was very happy to oblige.
They were all really great with the cups.
I think this would be something fun to do at home too.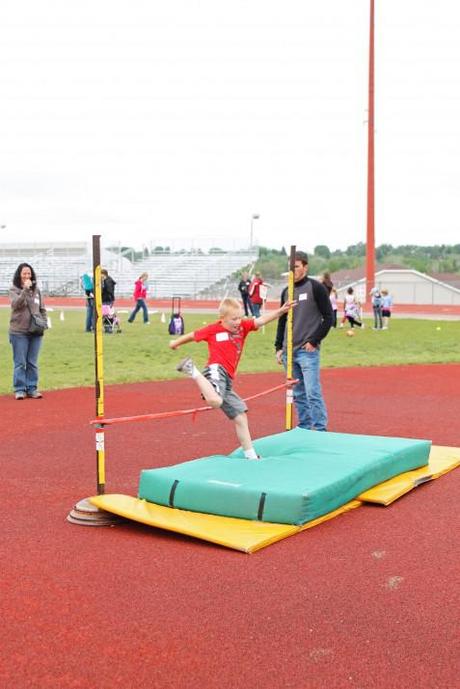 Another event was the high jump.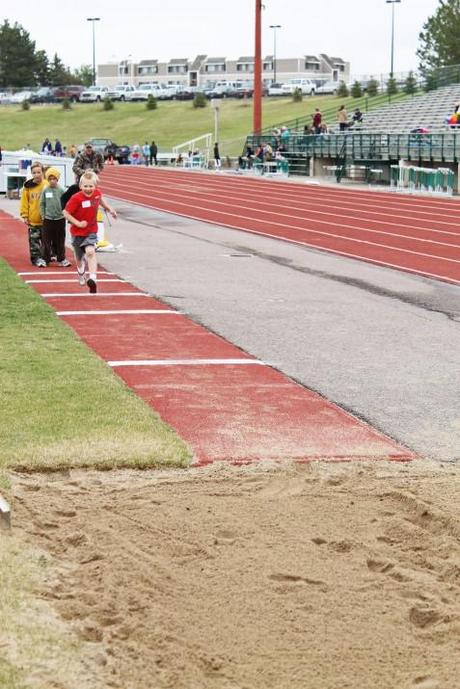 Then the long jump.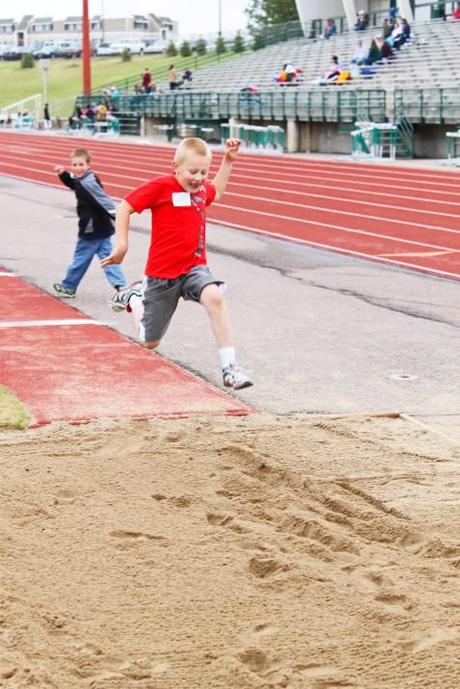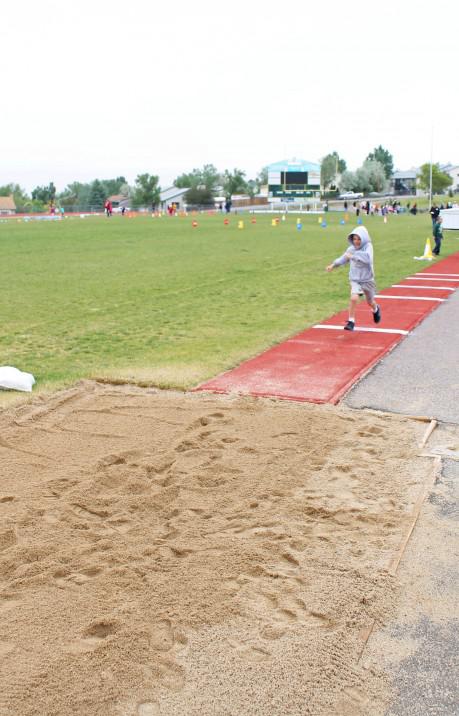 Jonah's turn.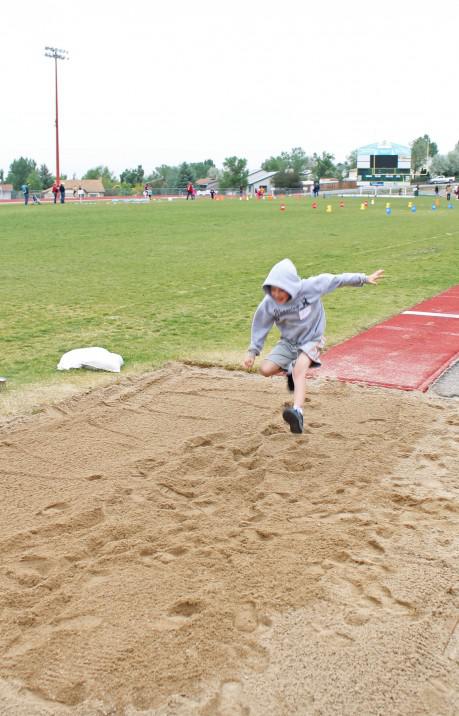 They both decided this was their favorite event.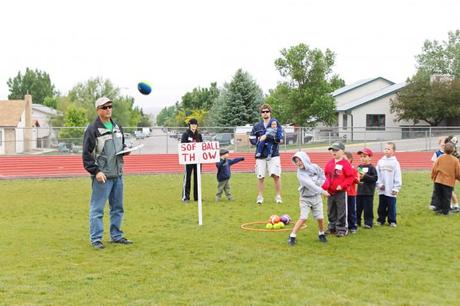 After long jump there was the football toss.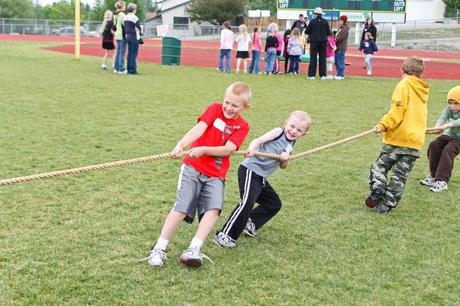 And the tug-o-war.
There were many other events but since the boys were in separate groups I was not able to get pictures of them doing each thing.
I kept running from one side of the field to the other in hopes to catch a few pictures before they moved onto the next event.
After the infield events they had their races.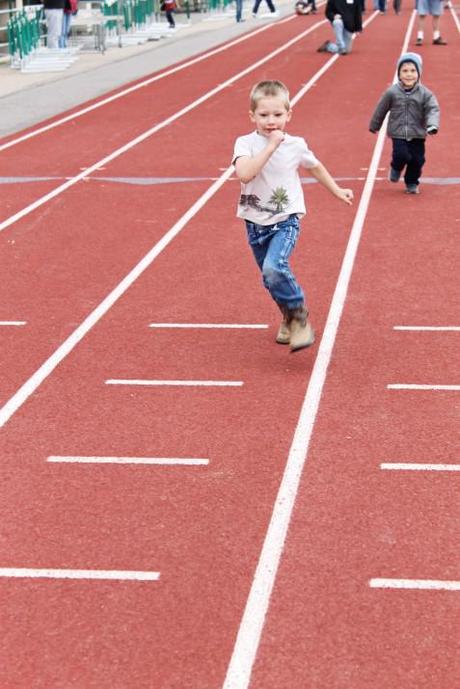 Jude ran first.
We did not know that the 4 year olds had a race. That is why he is in cowboy boots and wranglers.
Though I will say he ran just fine in his boots.
He would have even gotten 1st place had his pants not started to fall down.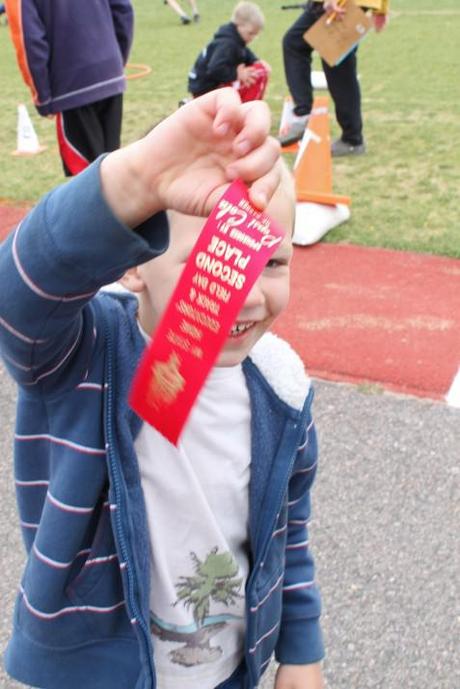 He got 2nd place!
Pants falling down and all.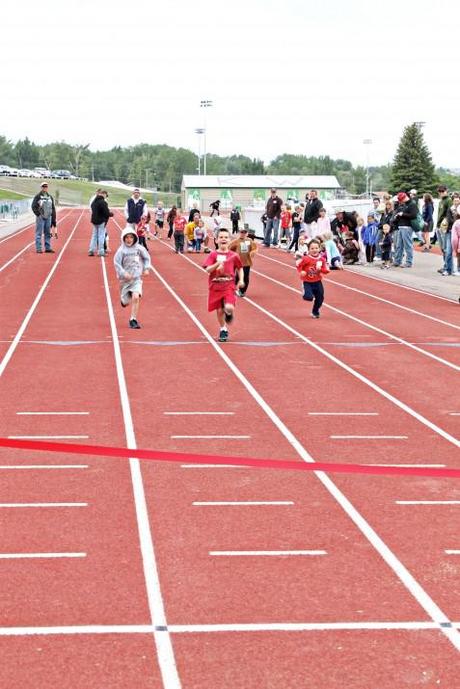 Jonah ran next….notice his hood still up.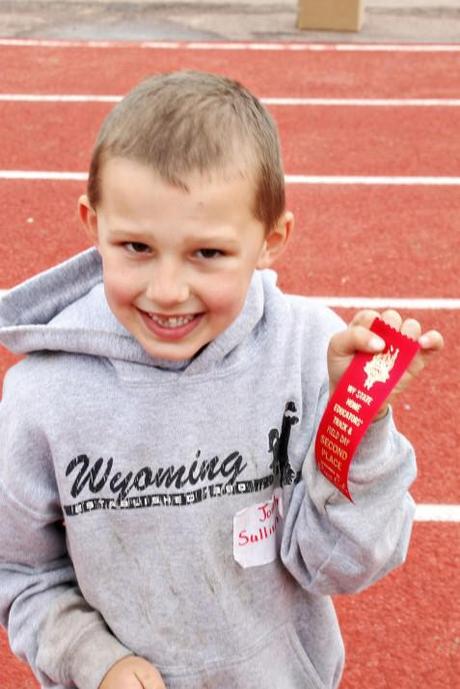 Jonah also got second place.
He was very excited to have a ribbon.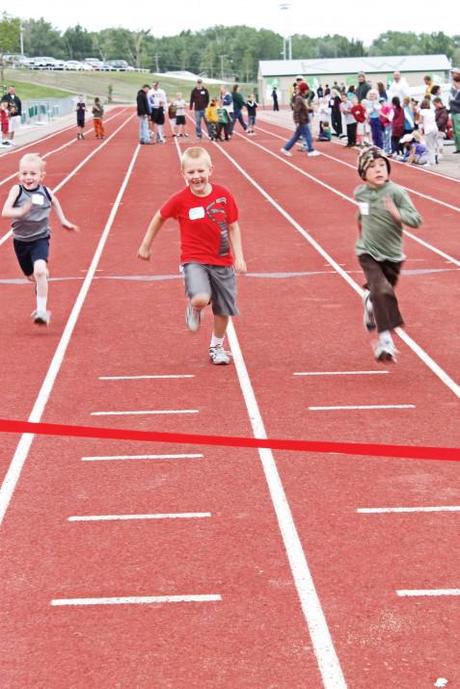 Jacob ran last and he was giggling the whole time.
He would slow down to look at the kids around him.
He had a grin from ear to ear.
He could have cared less about winning, he was just there to have a great time.
I love his wonderful spirit.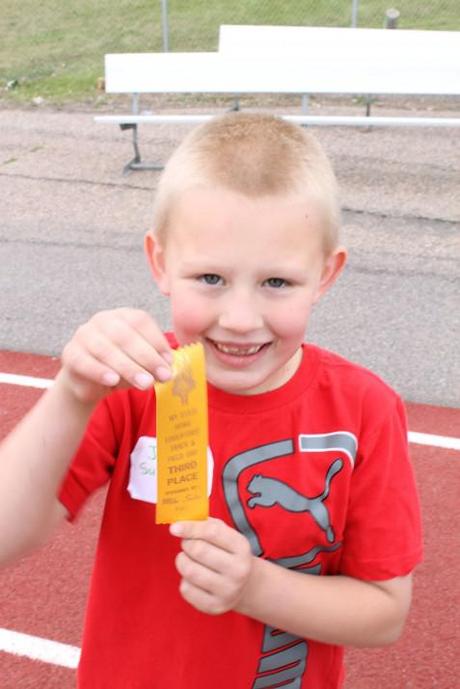 Jacob won 3rd place.
Later they all raced again in a longer race and Jonah got 3rd and Jacob got 2nd place.
Then they had a relay that was just for fun.
Jacob enjoyed it very much.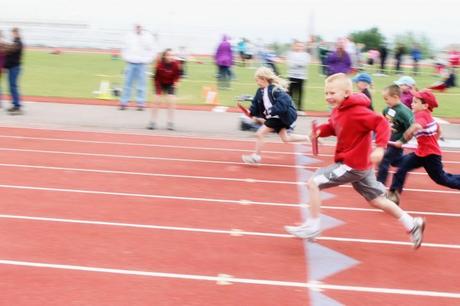 All the kids had a great time!
I am so glad we got to be a part of track day this year.
I look forward to the years to come.