homemade cream cheese - how to make cream cheese with step by step pictures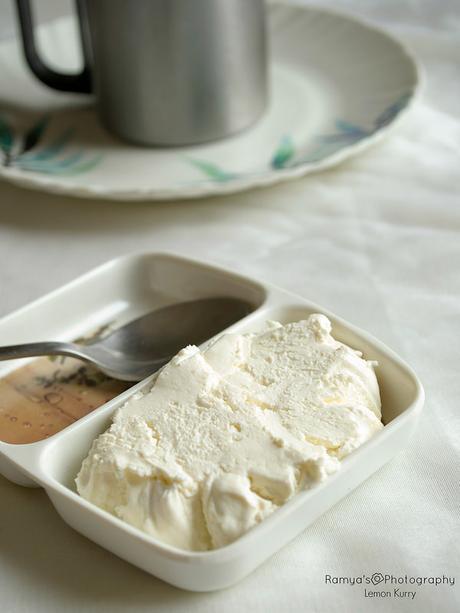 here comes the kitchen basics post after a long time and i hunting for this recipe and also want to make it for some no bake goodies.i bookmarked this recipe from Gayathri sis space and this is an amazing one to make this and you can save this for a week perfectly wrapped and stored in refrigerator.As mango season arrives now,so want to make some recipes like cheesecake which is also V's favorite and also i want it no bake ones.This is the best method and you have to wait for few hours to set and then you will proceed the recipe.check how to make paneer here.
By using this recipe,you did not need any setting agents like agar agar ,gelatin or corn starch to set the layers.It is already firm and you have to add just the sugar or compote and mix them and serve.i already posted a cheesecake recipe there i used agar agar for setting,but i am going to try the recipe without adding any setting agents and i will share my experiences and recipe here soon.lets move on making the recipe.,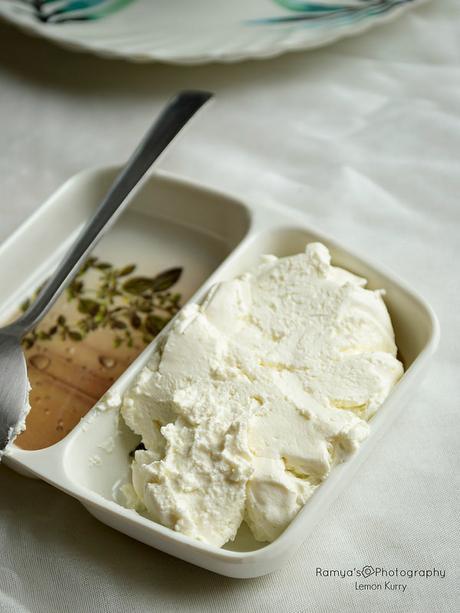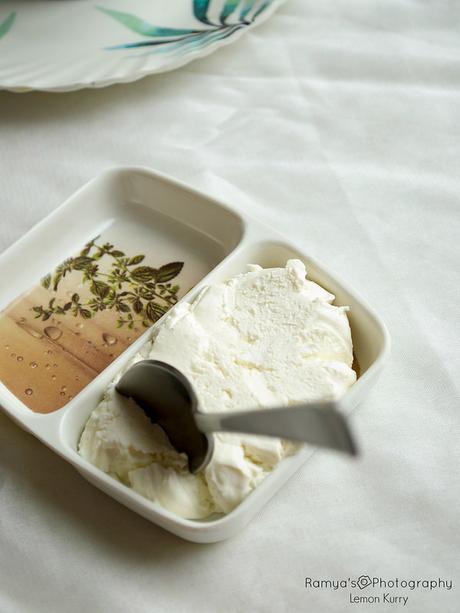 homemade cream cheese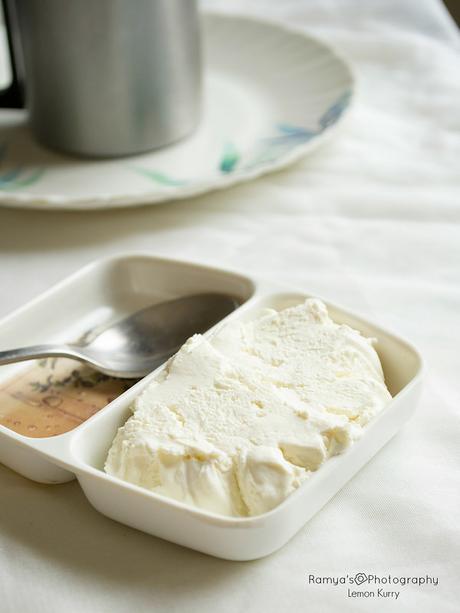 cream cheese recipe using paneer and yogurt

milk - 500 ml
vinegar or lemon juice - 1 teaspoon
curd or yogurt - 1 tablespoon
cloth - for draining
Instructions
boil the milk in a heavy bottomed pan and add vinegar once it comes to boil.It curdles after adding vinegar,medium the flame and stir gently and make sure you can able to see the whey water clearly.


Switch off the flame and drain the paneer in a muslin cloth which is able to drain water and rinse it with cold water to remove odor of lemon juice or vinegar.Then tightly tie a knot and hang it.wait till it drained completely.
Once the whey got drained,remove the knot and crumble the paneer and take that in the blender.To that add a tablespoon of curd or yogurt to it and give a pulse.Add more curd if needed.


Once it came out like a smooth paste, again take that in the muslin cloth with the sieve beneath.Place that in the refrigerator.Allow till it sets or hardens.For me ,i got nearly 1 cup so for my proportions it took 2 hours only.If you are making in large proportions,it may took overnight to set.
Once it set,remove and store it in a dry container and refrigerate and use.