Home Repairs Before Selling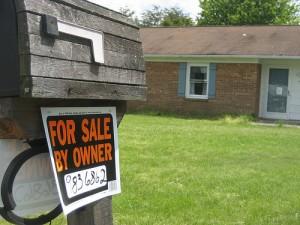 Image Source
Before putting your home on the market, you will have to consider the fact that the competition in recent years has become merciless. It is time to take a look at the overall condition of your house and decide whether you will have to do some repairs or not. Of course, you haven't forgotten about the major repairs that need to be done anyway. But what about the minor ones? Those little, insignificant things, that you barely consider as important, but that will create the overall impression of your home. Be aware that a house, which needs a lot of work will take you a lot of time to sell and eventually you will either have to lower its price, or do these repairs anyway. But what are the main things that will grab the attention of a potential buyer? What kind of repairs are you supposed to take into account? These things are extremely specific and closely related to the type of the real estate you want to sell;
its location and, of course, the market temperature. Here are some start-up ideas.
Ceilings and walls
One of the first thing that every person notices when entering a house, is the overall condition of the wall coverings and the ceilings. Most buyers spend much time staring at the ceiling, looking for some old signs of a leaky roof and dirty stains. The walls, on the other hand, play a very big role into the overall layout of your interior, since most the them can either make or break the atmosphere of the room. That is why you will have to explore every part of them. If you have your walls covered with wallpapers you will definitely have to remove them. Especially if they are old ones. You can paint the walls in contrasting, bright colors or simply choose some neutral wall decoration which can easily be removed.
Flooring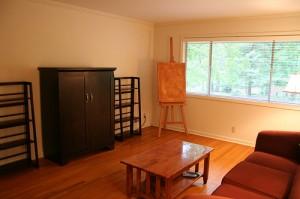 CC: Image Source

The floor is another very important thing that every buyer pays attention on. Depending on the type of your flooring, there are some things that you will have to fix or at least refresh. For example, if you have beautiful hardwood floors, get them refinished in order to impress potential buyers. Ceramic flooring, on the other hand, can also be very beautiful. But you will have to replace all the chipped (or cracked) tiles.
The exterior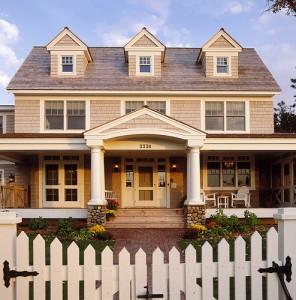 CC: Image Source
The roof and the overall exterior is very important for making a real estate deal. They are the first thing that people will see when coming to view your house. That is why it is very important to make a good first impression. If, for example, your home needs a new roof, you will have to accept the fact that this repair is simply inevitable. Another very important part of the exterior of your house is the facade. Paint the fences, replace the locks or the doorknobs, plant some flowers. In short – improve the overall look of the house. When painting, choose some neutral color scheme, like grey or soft green.
Cleaning
This is the last in our list of minor repairs that have to be done before selling. You can either spend a week cleaning your house entirely or hire a professional cleaning team to do this annoying job for you. No matter what you choose, you will have to make sure that every single area in your ex-home is checked and there will be no unpleasant surprises when buyers start coming.
Find local professional and reliable cleaning companies in BidsByPros.com
Get local professionals bis on your service request.
Stop searching! Start selecting!
Author Bio Box:
July Minor loves to read and write on topics about home improvement and real estate. She currently works a part time job at www.tidycleaning. co .uk/ deep-cleaning-brixton-sw2/ and she loves her job because she earns enough money and learns new things.
Shared by: Don Zilleri
Bids By Pros moderator

Don Zilleri
Don Zilleri is an author and researcher. He is specialized in business marketing, development and is a small business owner. He learns as he writes by researching and interviewing experts and professionals in many categories and topics. Join him in Facebook and become part of his pro network in LinkedIn All Don Zilleri's article's authored exclusively for BidsByPros.com All rights reserved. If sharing, credit Bids By Pros in article source.