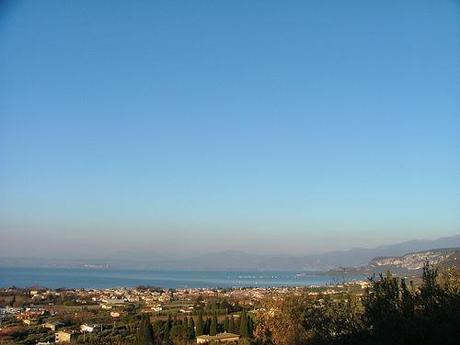 beautiful morning, and also the rest of the day was very niceicy cold but in the sun it was rather warm.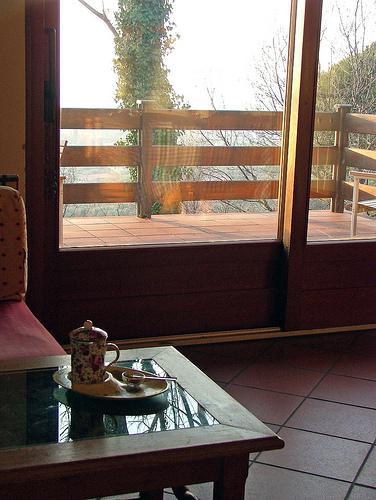 I've done absolutely nothing all day, just relaxing working a little in the garden.I'm waiting for the next full moon to some pruning, it is to dangerous nowit is still under zero at night, and that can damage the plants.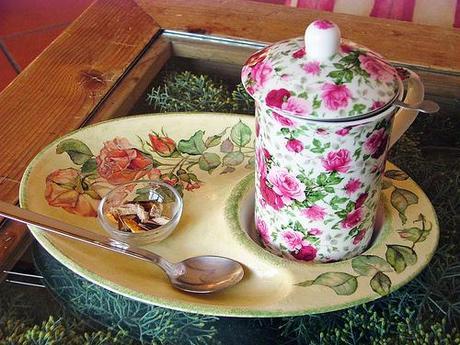 this afternoon I tried the new tisane I have made.it was good! not like the one Anna from the Mill Bertolini gave me as Christmas giftbut nevertheless using simply ingredients I'm satisfied.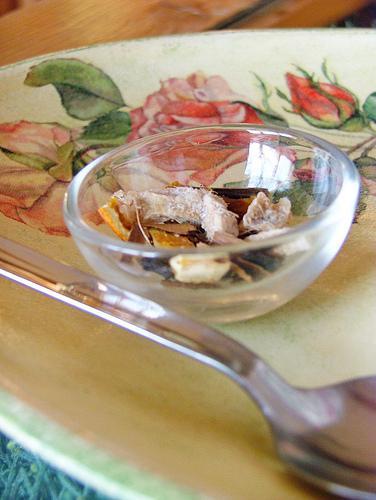 Home made Ginger Tea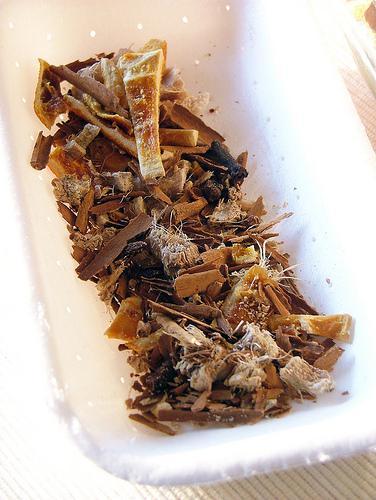 you need:candied ginger*dried orange peelcinnamon stickscloves
peel orange and dry in the oven at 50°C-75°C for 2 hoursthen cut the peels in tiny slices and put back in the oven to finish to dry (takes another couple of hours)crush roughly the cinnamon sticks and the clovesmix all ingredients and put in a glass jar.keep in a dry, cool and dark place.will conserve for 4-6months.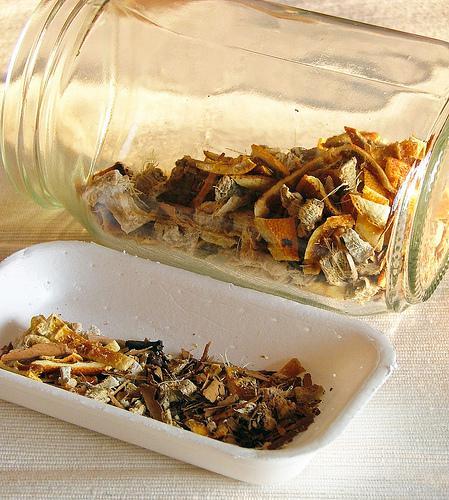 Brigida_ate:
it is rather long to make candied ginger, but I have tried also just dry the ginger in oven like the orange peel.it is nice, put lose it's strong perfume. if you prefer a lighter taste, you can use driedginger.peel and slice the fresh ginger. then put on a baking tray covered with baking paperand let dry in oven at 50°-75°C for 6-8 hours.
you can add green tea leaves if you like.
put two teaspoons of tisane in a cup, add hot water and let it rest for 6-7min (close with a lid or a little plate)enjoy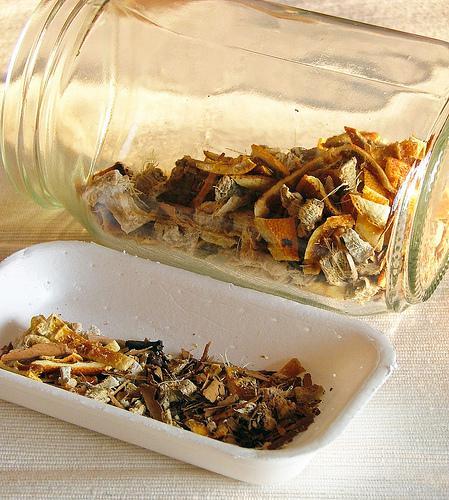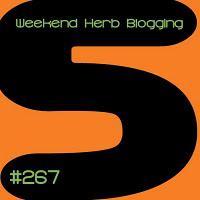 Min from
Honest Vanilla is hosting this week's herbal blogging for the first time
thank you Min for hosting!
I wish to thank Kalyn from 
Kalyn's Kitchen
for the WHB idea
and
 Haalo from 
Cook (almost) anything at least once
for giving me the chance to try doing
WHB in Italian