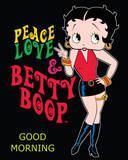 Greetings all!
Today I am going to share some recipes for home-blended teas made from healing herbs....as always, I would love to hear any comments.
My comment area, for some reason is not showing, but if you highlight it you will be able to see it....
~Peace~
Home-Blended Tea Recipes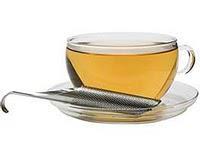 Out of all healing remedies, teas are the easiest, least expensive, and fastest remedies to make. Water and heat extract most of a plant's properties, delivering them in a gentle hydrating form. Just the act of making and drinking tea itself relaxes the body and nourishes the soul. Plus the ability to choose the herbs and what quantity you want in a blend gives you complete control over your remedy.
Drinking tea regularly will do more than just satisfy your taste buds, it can target a particular condition or promote overall well-being!
When picking out your herbs at farmers markets, farm stands, or even better, in your own backyard!
I advise you, when making your own remedies, to talk with a qualified herbalist and your doctor or pharmacist, especially if you have serious health problems, before taking any remedy.
Energy & Longevity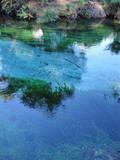 Calm Alert Tea~
High in antioxidants and some caffeine, this blend offers a boost of energy in the morning and may also help stabilize blood sugar.
 1 part gotu kola
 1 part holy basil
 1 part jasmine green tea
Infuse 1 tsp to 1 tbsp of herb blend per cup of hot water for 5 minutes.
Energy "Coffee"~
You can drink this tea alone or combine it with coffee grounds and brew in the coffee maker:
 1 part eleuthero
 1 part codonopsis
 1 part ashwagandha
 1/8 part nutmeg
 1 cinnamon stick per cup
Brew 1 tsp to 1 tbsp of herb blend pr cup of hot liquid for 15 minutes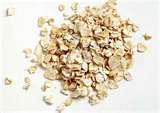 Oat Chai~
The oatmeal and oat straw in the tea provide a creamy, milk-like base that offers some of the nutrition of oats, including B vitamins and silica. This recipe is a little complicated, but well worth the time and effort. You can keep it in the fridge for a day or two:
First Step~
Decoct 1 inch fresh ginger, grated or sliced and 2-3 cinnamon sticks or 1 tbsp chips in 16 ounces of water for 15 minutes, or let sit in a thermos for an hour.
Second Step~
In the ginger-cinnamon hot tea, steep 2 tbsp of the following and let sit for another 15 minutes or more
 2 parts oatmeal or oat straw
 2 parts rooibos ( caffeine free) mate, or black tea
 1 part garam masala blend
 1/2 part clove buds or powder
 A few crushed cardamon seeds
Third Step~
Add honey or maple syrup and/or milk as a creamer...enjoy!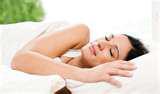 Sleep Tea~
This herbal blend does wonders for insomnia and anxiety. For daytime use when you wish to "chill out", increase the lemon balm and reduce the skullcap.
 1 part lemon balm
 1 part passionflower
 1 part skullcap
 1 part spearmint
Infuse 1 tsp to 1 tbsp of herb blend per cup for 15 minutes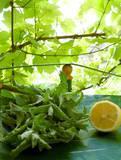 Fresh Lemon-Mint Tea~
Make this mild, and uplifting blend by infusing a fistfull of fresh herbs-stems and all-in 2 cups of water for 15 minutes:
2 parts lemon balm
 1 part mints (apple, spearmint, peppermint)
 1 part lemon flavored herbs (verbena, grass, thyme)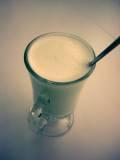 Ashwagandha-Infused Warm Milk~
Ashwagandha supports the nervous system, and the milk fat serves as a good delivery system for the herb's nerve properties. Milk also contains small amounts of the relaxing amino acid tryptophan. You may sub non-dairy "milk" or water if necessary. You don't have to strain out the ashwagandha, though you may prefer using the powdered form.
 1 tsp to 1 tbsp ashwagandha
 1 cup of milk
 1 cinnamon stick or dash of cinnamon powered, optional
 1 dash nutmeg, optional
 1 tsp maple syrup or honey, optional
C
ome back tomorrow for more herbal tea recipes