Hey friends, how's it going?  We've made it to the half way point in the week, thank goodness!  It's pretty dreary here in Boston today, cold and raining, but I am heading to Buffalo for work tomorrow morning, where I am sure it will be much colder, so I am trying to be positive about the weather today!!  It's all about perspective right?  Anyways, a few weeks ago, my beautiful and talented friend Danielle texted asking if I would bring Ashton in for a holiday mini-photo shoot.  She has a very busy and successful photography business and had a last minute cancellation for one of her famous holiday mini sessions so I was thrilled that she offered to take some shots of Ashton.  I didn't have a Christmas outfit lined up for him so we improvised with only a few hours of notice and while I was worried, I think it turned out okay.  Ashton had a blast during the photo shoot, playing with the props and being a general goof. Well, I just got the proofs back and I LOVE them!  He is such a little ham!
He loved the snowballs…thankfully we kept him from throwing them!!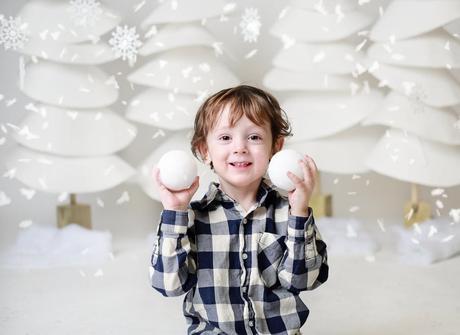 Ashton also loved the reindeer, he kept saying, "Mama, I like reindeer!" and kept petting it like a dog!  The Winter set Danielle handmade was beautiful!  She is so talented.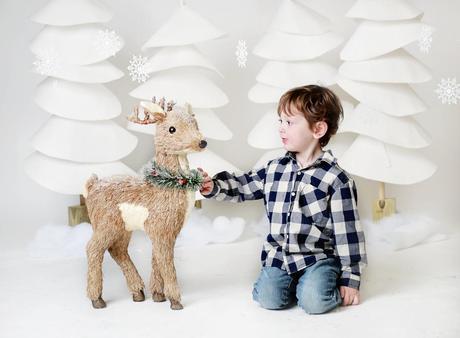 This is his new thing, ask him to smile and he gives this scrunched up face and then starts cracking up!  This picture captures him perfectly!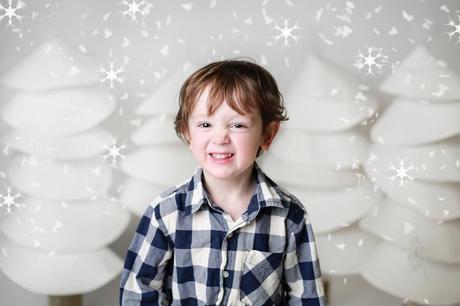 A more serious picture, is it me or does his hair always look reddish in pictures?  And he clearly inherited my pasty white skin..poor kid, I guess he got more of my genes than I thought!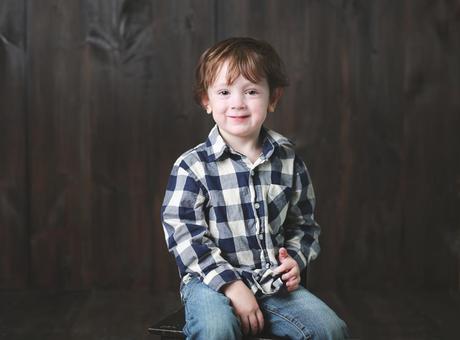 I think this one my be my most favorite, I think I am going to have it put on a large canvas for our house!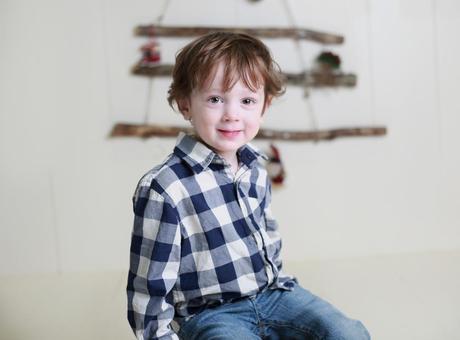 Here's that funny face again!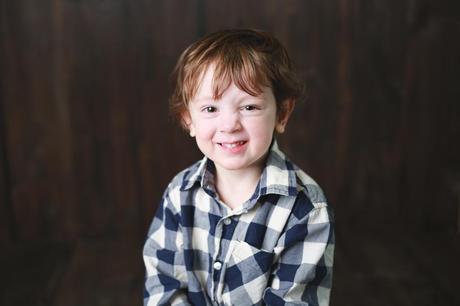 And to top it off…last week we got our pics done with Santa…so this is the 2014 edition!  There were no tears this year and he got on Santa's lap and had a nice conversation with him about blue trains, so I'm calling it a win!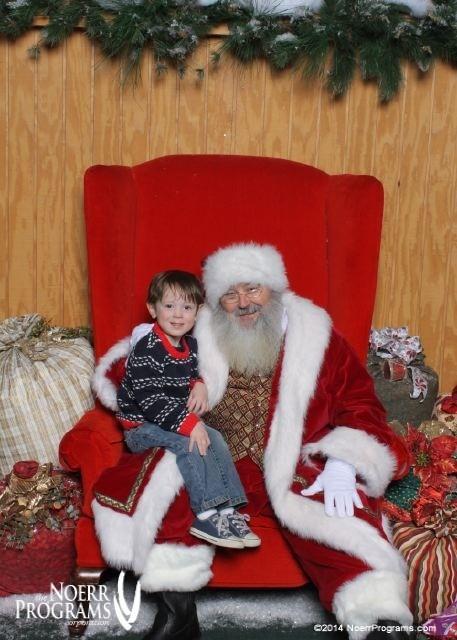 Have a great day friends!!!
—————————————————————
Question of the day
How is your week going?  What's the weather like where you are right now?  Anyone live in Buffalo?