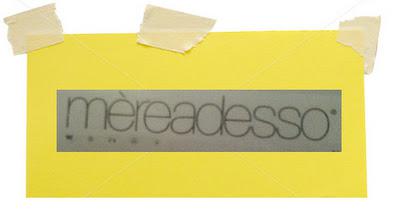 I wasn't planning on doing a countdown or reminding you that you're approx 5 weeks away from, Saturday, December 24th. But I couldn't resist. What happens in five weeks may mean something to you (or not), either way, the great gift idea I'm about to share with you should be handy year-round. 




When you walk in your bathroom, are there bottles after bottles of your morning and evening moisturizers, serums, creams, cleansers, toners, scrubs and repair masks? [Starting to sound like an infomercial.] If you care about skincare, you probably have at least 3-4 types of lotions & potions lining up your counter top. Let's put aside the clutter for a second. Does your morning skin care routine involve multiple steps? Wash, cleanse, massage, dab. You get the picture. For all of us busy women & men (who are up before the chickens, the routine gets cumbersome. And for some, it means giving up on the habit just for a few extra minutes of sleep. So I ask you: 

Wouldn't it be wonderful if someone combined all the steps, all the products and come up with something simplified yet still effective?  Linda Stephenson, former cosmetics industry executive, has answered our call.
Linda founded 

Mèreadesso. 

A no-fuss natural product line that gives you everything you need in a single bottle. This is how the company describes itself.


One ingredient will not solve all your beauty needs and a cabinet full of skin products gets both cumbersome and confusing. That's why every bottle of Mèreadesso is laden with countless minerals, vitamins and extracts to battle fine lines and wrinkles, even out skin tone and improve elasticity. Our formulas also eliminate the need to segregate by skin type, zone, time of day and, believe it or not, even gender.




The Mèreadesso Woman line of skincare products is designed for the woman who understands that there is no one "magic ingredient" to solve all her needs. She also does not have the time or desire to use 16 different products to achieve her goals.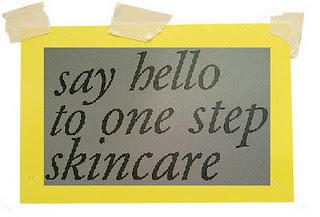 Great right? But the question is, do the products work? Will you notice a difference? I'd love to definitively answer this for you but I can't. I tried the samples and I can attest that the cleanser & the micro fiber cloth left my skin feeling clean and even a little dewy. The moisturizer has no smell which was a nice change from some of the overly-perfumed alternatives but being just a sample, I only had a week's supply. It was great however to feel like I was getting what I needed in two simple steps. (Yes, there is no need for fancy eye creams, serums, night repair balms.) If you are a busy gal or know of any, you should consider introducing them to this line. 
Bonus: the line is unisex!
You can get the product from their 
on-line
 store, at sears.ca or
ebeauty.ca
. 
Enjoy!

F2