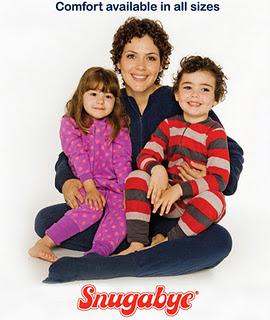 I have a fun gift idea for you. It isn't original and it isn't new. In fact, it's retro and classic. Remember the cute onesies your parents tucked you in? Well, if you've been yearning to be as comfortable as the days you were lying in your crib, then feast your eyes on the women's Polar Fleece Convert-a-Foot onesies aka Snugabye.
Snugabye is a privately owned Canadian company founded in 1947. Their head office is located in Toronto. What makes this company and it's patented onesies different is the convertible foot. You can fold the cuff to expose your feet or pull the cuff down and wear as a sock. "Comfort & Flexibility."
I think a cute idea is to get matching onesies for the whole family and wear them on Christmas morning. Everyone cozy and comfy. What more can a person ask for? Especially at $34.99. If you don't believe how awesome this gift is, then check out the Yummy Mummy blog. Seal of approval for parents.
I'm also putting this on my wish list. Hungry Husband now has a few gift ideas to choose from. For the record, I'd prefer this one. Please & thanks.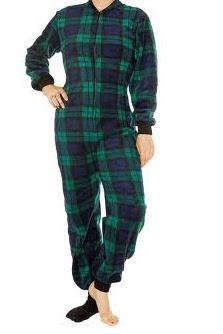 Enjoy!
F2